You will watch the first three minutes of The Grizzlies and ask "whatever was TMJ thinking?" The opening scene presents a barren, stark, beautiful Arctic landscape with a boy and his dog, plane overhead. Quickly, you are jolted into the life of the Inuit in 2004 as Jason ends his life. Startled, you will read that Nunavut has the highest suicide rate in North America. History teacher, Mike Johnston, greets newbie Math teacher, Russ Sheppard, with "Welcome to the edge of the world!" For you and I, welcome to Kugluktuk.
What is so compelling about The Grizzlies, this land of epidemic suicide, alcoholism, and drug use? While Russ Sheppard is the stereotypical white man certain that he knows best, the Inuit are quite surprising. The writers give us a taste of their lives and traditions, their hopes and dreams. But, Russ is warned, "do not add to the promises not kept to the Inuit." Against this backdrop, The Grizzlies come reluctantly to the game of lacrosse, played by their forefathers hundreds of years before hockey. "When you effect change, there are consequences," says Adams' grandmother. The consequence of watching The Grizzlies is 4.0 Gavels, an 83% Rotten Tomatoes rating and a 97% Audience score.
Plot
Since the government paid for his schooling, Russ Sheppard must teach one year in the Arctic. Confronted with absenteeism and indifference, he can't wait to get back to civilization. After yet another student life abruptly ends, he proposes lacrosse to his principal. Thinking him arrogant and pushy, Janace is both unimpressed and unenthusiastic. Now, how do you get students who don't like to run to play lacrosse? More importantly, how do you get students who need to hunt to eat to attend school?
Actors
From equatorial Uganda in 7 Days in Entebbe to the Arctic Circle, Ben Schnetzer travels well as Russ Sheppard. Familiar face Will Sasso plays Mike Johnston, about to become an assistant coach. Known as the most widely recognized Native Actress of her generation, Tantoo Cardinal is Principal Janace.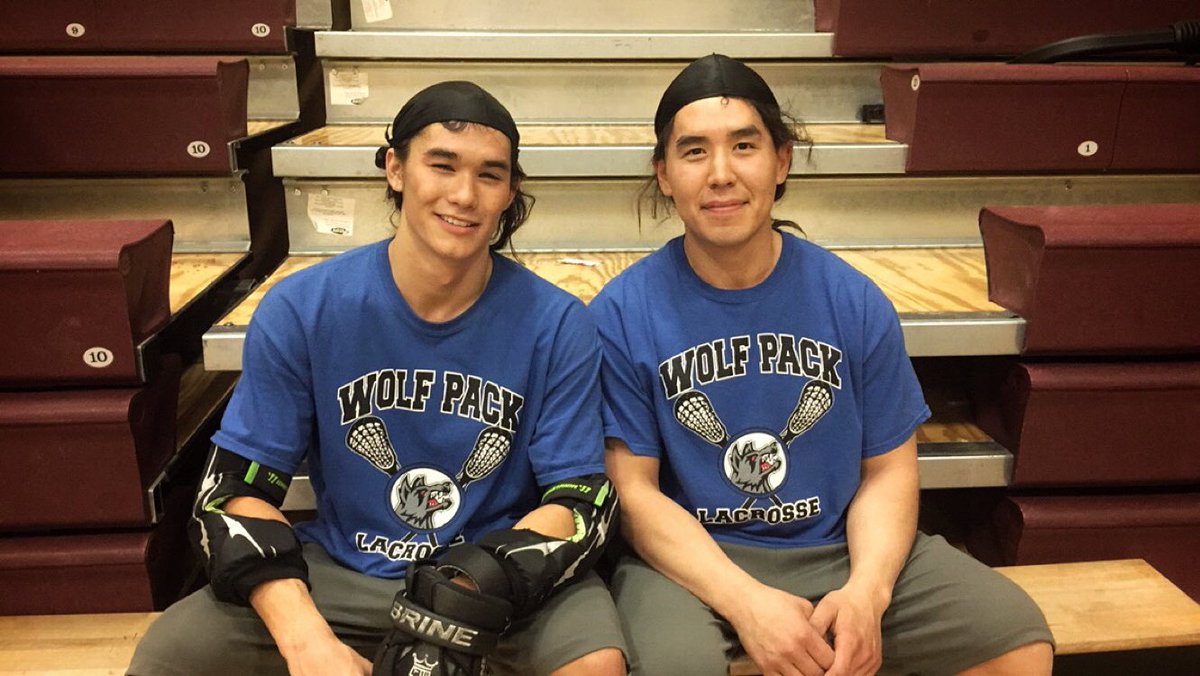 Final Thoughts
Based on a true story, do not expect the usual sports ending where The Grizzlies become champions of the world. They have more realistic goals. Rather, they learn that "what lies behind us and what lies before us is nothing compared to what lies within us."
Blu-ray.com writes "The Grizzlies doesn't pander to the audience. It offers them a touching, raw nerve look at survival, friendship, and the healing power of optimism and opportunity." Likewise, The Movie Nation notes its realism as a "Canadian 'feel good' sports movie that lets you feel good only after it shows you how bad everything can get." Well worth the $6.00 for Early Access on Amazon, this lacrosse film is a nice catch.