If you feel a Doc Martin vibe to Fisherman's Friends, go to the head of the class. Port Isaac in Cornwall is the film location of both. Like The Full Monty, Brassed Off, and Kinky Boots, these are witty, irreverent folks who take their comedy seriously. Based on a true story, the real Fisherman's Friends signed a record deal with Universal Music in 2010 worth one million British pounds. Jackie Cooper sums up the the film best with the simple "Good story + good music = good time."
What music do they sing? It's the rock and roll of 1752! The gorgeous setting belies the rough life for fishermen. Yet, these gentlemen know that reliance on each other is more important than fame and fortune. Now, they just have to explain it to the outsiders. Seriously, you don't want to be an emmet in Cornwall. With the singing being a mix of the real Fisherman's Friends and the actors, it is quite impressive. Available on Amazon, I give the film 4.0 Gavels and it receives a 65% Rotten Tomatoes rating with a 70% Audience score.
Plot
Danny and his music friends arrive in Cornwall for a stag weekend. As emmets, they are loud and obnoxious. After a rescue at sea, the rowdies overhear ten fishermen singing to the village crowd. Danny is told by his boss that he must sign the group, then abandons him without informing him that it was just a joke. The singers laugh at Danny's proposal. If he doesn't get Jim on board, then he has no chance. Jim's daughter, Alwyn, just might be the key. Is love in the "sea" air?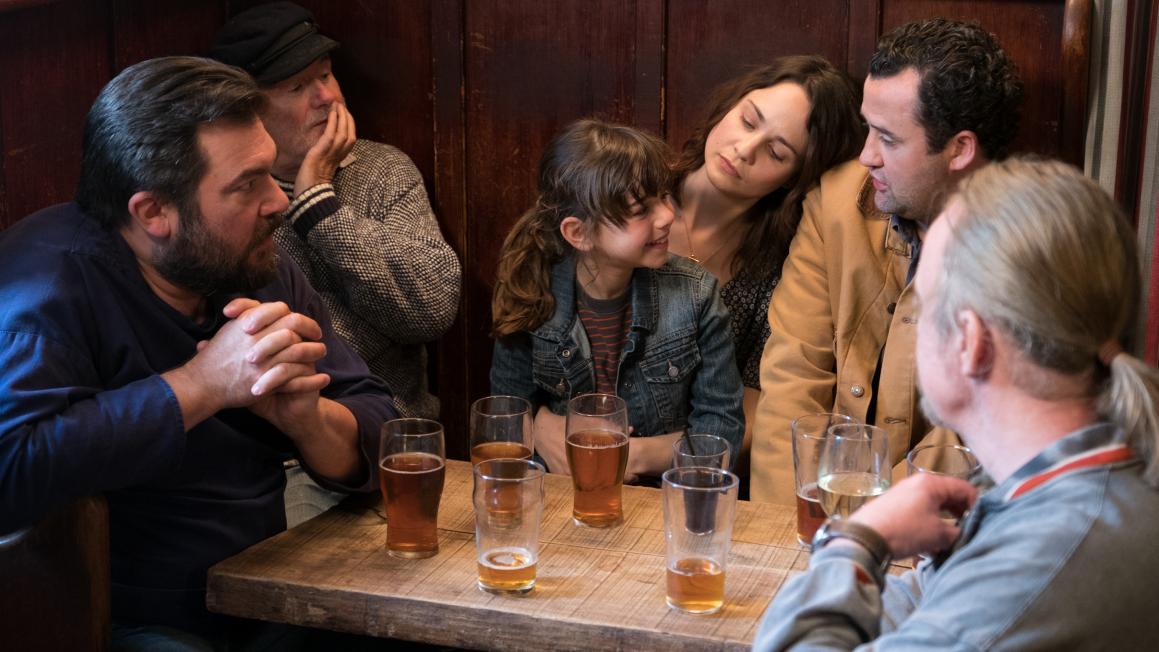 Actors
Fresh from roles in 1917 and Good Omens, Daniel Mays is another British actor who keeps busy. Not the type that usually gets top billing in a rom-com, he surprises as Danny. That role would usually go to the ruggedly handsome James Purefoy, here appearing as Alwyn's protective, stubborn, mistrustful father, Jim. Tuppence Middleton, seen in Downton Abbey, is Alwyn. Like the rest of the women in town, she is as tough as the men.
Final Thoughts
Similar to the surprise hit Pitch Perfect, Fisherman's Friends 2: Bound For South Australia is already in the works. Stick around for the credits and you will see "Popeye and his pals" give a nod to The Beatles. Is it predictable that Jim finds "the heart of the village is not in the pub, but it's in the people?" Certainly, yet that is the charm of the rom-com.
FilmWeek tells us "you've been here and hit all of these beats before, but it's like an old warm blanket. It just feels so good." Still reeling from the gruesome Sharp Objects, you need this one. The challenge will be to see if you can keep your toes from tapping along with the songs.