Of the 1001 or so things I recommend you NOT do, climbing on top of an icy balloon with no gloves at 37,000 feet would be close to top of the list. Or, maybe take a true story and twist the facts so badly that it bears no resemblance to fact (New York Post). The director says that Amelia Rennes is based upon the first female professional balloonist Sophie Blanchard. So, why not make a movie about her? "Inspired by" now means so fantastical to be beyond belief. At times acrophobic and claustrophobic, although I am not sure how irrational it is, The Aeronauts present some lovely photography and harrowing moments. But with the star-crossed love story, just not enough of them. I give The Aeronauts 3 Gavels and it receives a 73% Rotten Tomatoes rating with an limited 85% Audience Score.
Plot
James Glaisher believes he can predict the weather if he can get measurements high in the sky. These ideas are not welcome at the 1862 Royal Society. Unable to find a balloon pilot, he seeks out Amelia Rennes. Still reeling from the loss of her husband, Amelia might be seen as reckless. Will these two be able to co-exist?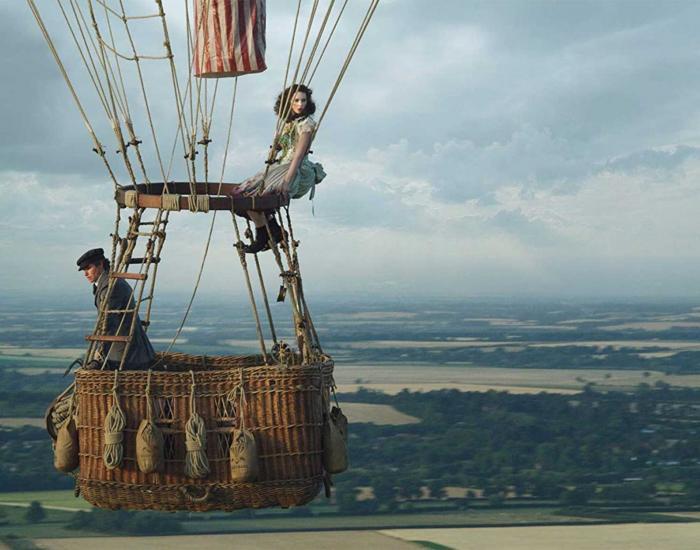 Actors
Eddie Redmayne and Felicity Jones re-team after The Theory Of Everything. That portrayal of Stephen Hawking brought Redmayne an Oscar for Best Actor. Both were terrific in that film; here, less so. When your acting stage is confined to a balloon basket, it presents limitations. Unless you have a script like Brie Larson in Room, don't have great expectations.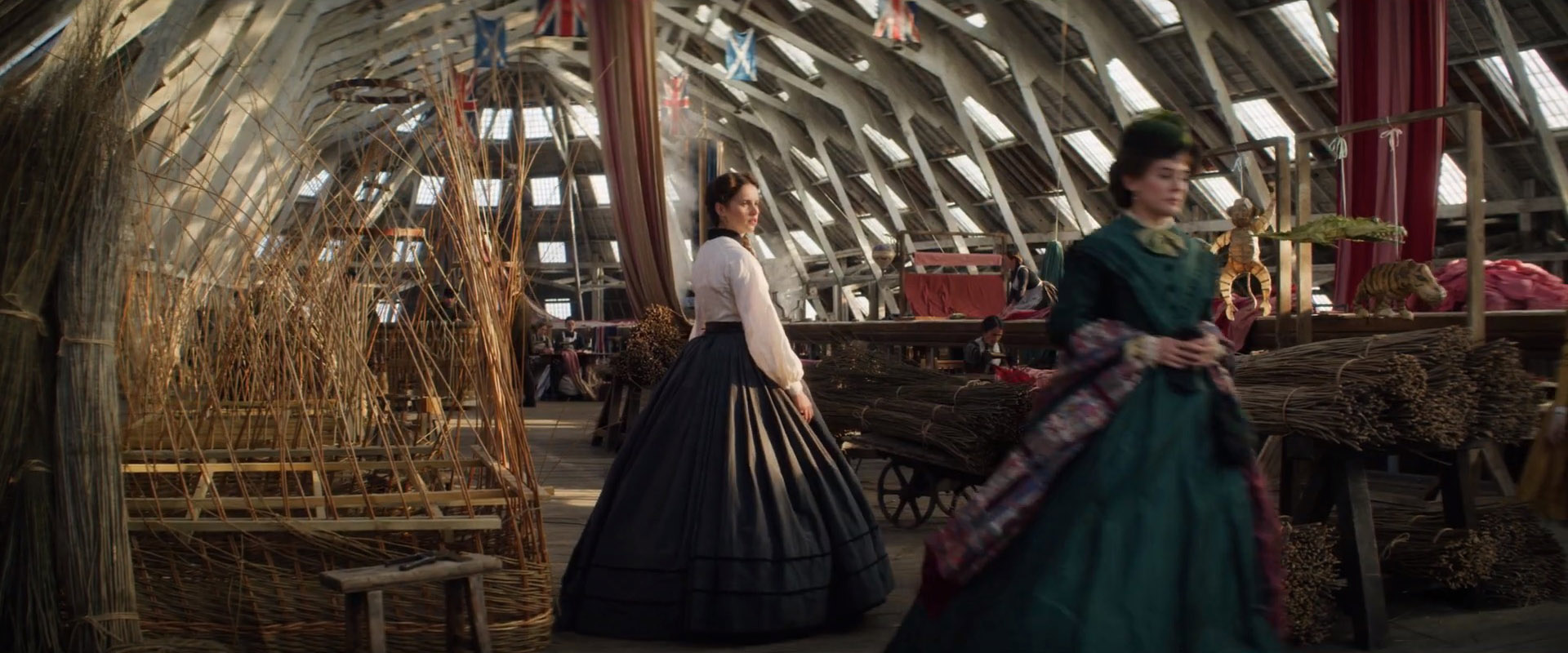 Final Thoughts
Wait for The Aeronauts to come out on Amazon Prime on December 20. Better yet, search out Free Solo. FilmWeek's two critics describe The Aeronauts as "dull, plodding, and formulaic" and "I can't resist: this movie never gets off the ground." Some critics indicate that the heights are much more thrilling in IMAX. Good luck finding this one in IMAX at major theaters around here when Amazon will release it so quickly. The real hero, Henry Coxwell, did save Glaisher's life, by pulling out a gas valve with his teeth before he passed out. They landed safely. But, who wants to see two old English dudes risking their lives for science when political correctness is in the air?