Is Versailles "the best TV show you've probably never watched," as trumpeted in the LA Times? Gorgeous scenery and costumes, barbaric punishment and medicine, elaborate schemes, treasonous nobles, and rampant promiscuity are all part of this 30 episode series on Netflix. If you have never been to Versailles, this is your chance to see the opulence, the likes of which is hard to imagine, except you see it in every country. One king must have more than another. But, they call Louis XIV "The Sun King" as he was determined that France would be the center of the universe. And Versailles would be his masterpiece. Focusing on the first 30 or so years of his 72 year reign, this monarch demands absolute power. Watching him obtain it is fascinating, even as you wince from time to time. I give this series 3.5 Gavels and it receives a 66% Rotten Tomatoes rating with an 87% Audience score.
Plot
Everything is a plot in Versailles, from bringing the nobles under control, battling the Church, fighting wars, to seducing, or being seduced by, mistresses. Louis' place in the sun is far from secure. His dream of building Versailles will keep his friends close, and his enemies (rebellious nobles) closer. Of course, when you put snakes in close proximity, won't more snakes breed? Who can be trusted?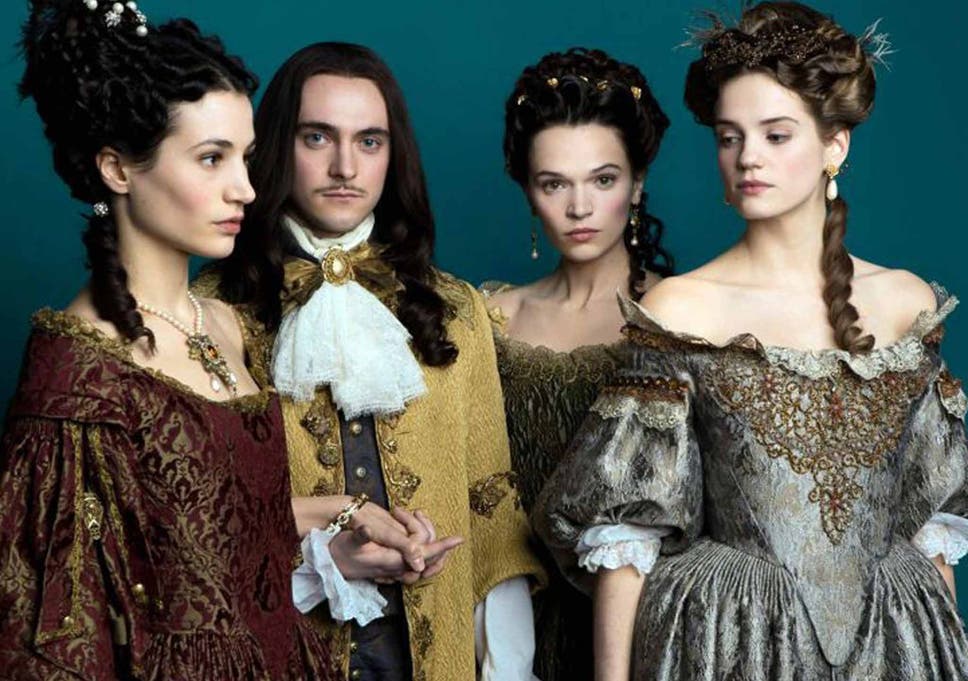 Actors
George Blagden (Athelstan in Vikings) plays Louis XIV, a little stiff for my taste, but maybe it's the wig. He wants to be loved, but knows he must be feared. As Fabien, the King's Chief of Police, Tygh Runyan is my favorite. He gets to ferret out the guilty, not an easy task when the King has lots of enemies. Anna Brewster, as the Marquise de Montespan, gains the King's favor, and will do anything to keep it.
Final Thoughts
Palace intrigue permeates Versailles, subplots abound. Many of you saw The Man in the Iron Mask (1998). Season 3 looks at this mystery from its own perspective. Who was he and what did Rome know about him? On balance, historians agree Versailles gets a lot right, but alters much, too. Since Louis is also said to be the King of Propaganda, maybe it is fair to tarnish his image a tad, as if that is necessary. All in all, it is easy to see how the events in Louis' reign lead up to The French Revolution although still three-quarters of a century away after his death. Unless movie and TV offerings improve, a stroll through the Versailles gardens might be for you.