Everything you need to know about A Dog's Journey is that A Dog's Purpose made $205 million on a $20 million budget. If you believe in doggy reincarnation, then certainly Josh Gad (voice of Bailey, et al) was a dog in a prior life. He brings the joy, the sadness, and the wonder of a puppy to life, along with the love of bacon. Although the plot can sometimes be predictable, these dogs still have a few new tricks, enough to bring out the animal lover in you. Do those four million dog (and cat) videos on Facebook annoy you? A Dog's Journey is just the cure. I give the movie 3.5 Gavels and it gets a 54% Rotten Tomatoes rating with an expected 88% Audience score. We love our dog movies!
Plot
Ethan and Hannah now have a two-year old granddaughter, CJ. CJ's mother, Gloria, is wracked by grief and bitterness over the death of Hannah's son. She will receive no "mother of the year" awards. Gloria blames her in-laws and removes CJ from their lives. Ethan tells Bailey, about to go to that big dog park in the sky, that the "purpose" of his next life is to find and protect CJ. Bailey, now resurrected as Molly, finds eleven-year old CJ, but alcoholic Gloria hates dogs. Trent, CJ's neighbor, best friend, and co-conspirator, loves dogs. Let the games begin!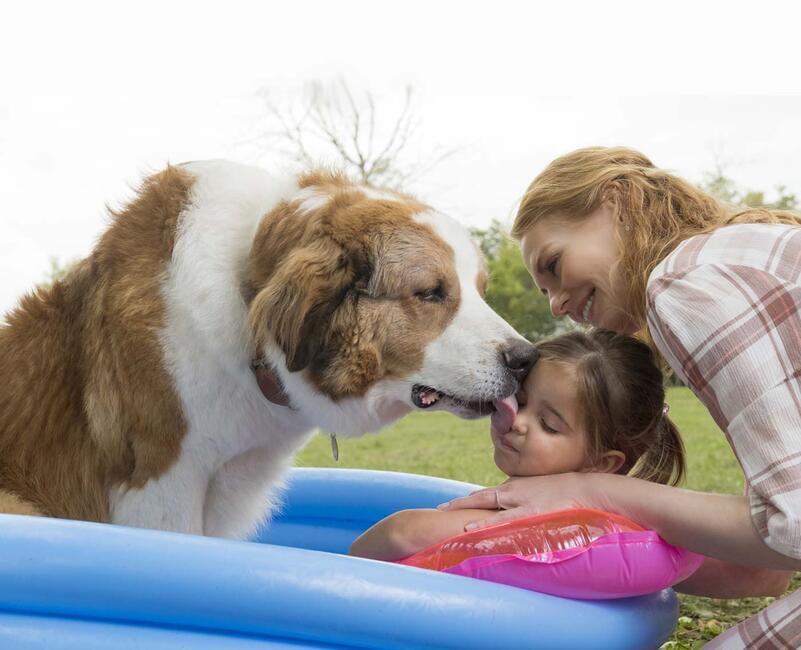 Actors
Dennis Quaid is back as Ethan and Marg Helgenberger, of CSI fame, is Hannah. It is hard to imagine two more likable actors. Betty Gilpin, as Gloria, is notable as a mean, mentally abusive mother. Kathryn Prescott is the adult CJ, not nearly as good as Abby Ryder Fortson, 11 year-old CJ. And, don't get me started on Emma Volk, toddler CJ, who you will want to adopt!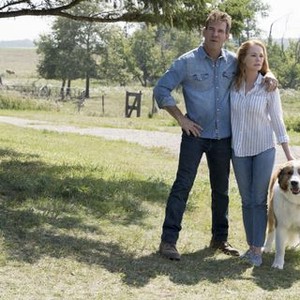 Final Thoughts
This sequel is as good as the first; you know what you're gonna' get. Puppy love turns to puppy jokes, then to dog protector, and eventual death and re-birth, the whole range of life and emotions. A Dog's Journey reminds numerous times of a dog's "purpose." Yes, it is manipulative and corny and saccharine, but what else would one expect? A critic writes, "there is apparently a sizable overlap between people who like films in which cute dogs scamper around happily, and people who like films in which cute dogs drop dead every half an hour." Now that is just cynical! Accurate, yes, but still cynical. Bottom line–if you like a dog lick, you will love the dog flick!