Hollywood demands that Dog movies air in February and, of course, in the Dog days of August. They are never critical successes but they tend to bring in viewers. A Dog's Purpose made $205 million on a $22 million budget, A Dog's Journey followed making $76 million on a $16 million budget, and A Dog's Way Home earned $81 million on an $18 million budget. Now, add Harrison Ford to Call of the Wild and your cost shoots up as does your risk. On a budget of over $125 million, that one only received $111 million at the box office. In any case, I look forward to my February Dog movies which tend toward the familiar, sit back and relax.
Then, something unusual happened. At a 78% Rotten Tomatoes rating, the critics like Dog. Certainly, there's nothing about the trailer that gives away its depth. Dog would seem to be another silly Channing Tatum film. Or, at best, a dog-hates-man, dog-begrudgingly-accepts-man, dog-becomes-man's best friend movie, sort of like a cowboy taming a wild stallion. Yet, Dog is so much more. It is both a tribute and a love story. Moreover, it is a tale of how both man and animal deal, or in some cases don't deal, with PTSD. Rather than sit back and relax, the viewer is drawn into the pain and isolation suffered as man and dog try to be accepted back into society, a society that doesn't make it all that easy. I give Dog 4.0 Gavels and it receives an early 7.0/10 IMDb score.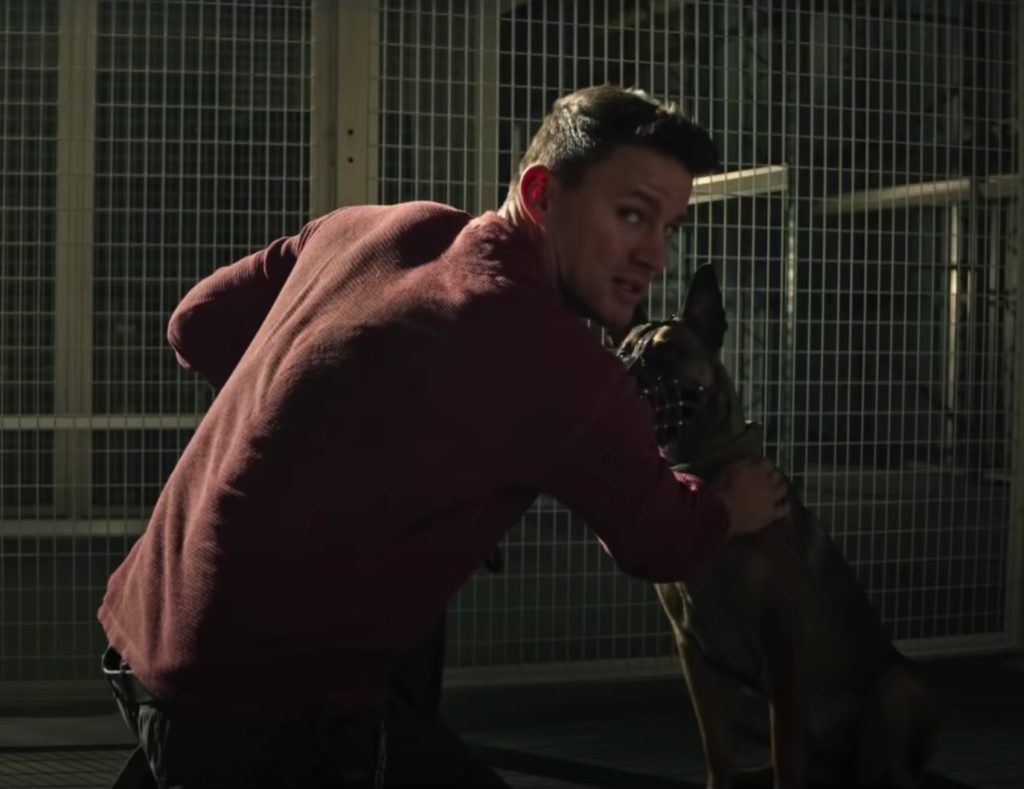 Plot
Suffering a brain injury, former Army Ranger Jackson Briggs needs his superior's sign-off before he can get back into the action. To get that approval, Briggs agrees to transport Lulu from the state of Washington to her former handler's funeral in Nogales, Arizona. Because Lulu now reacts violently around people, she will be put to death on the Monday following the ceremony. The trip down the Pacific Coast Highway will not go as planned with a kidnapping, an arrest, and a recovery of stolen items along the way.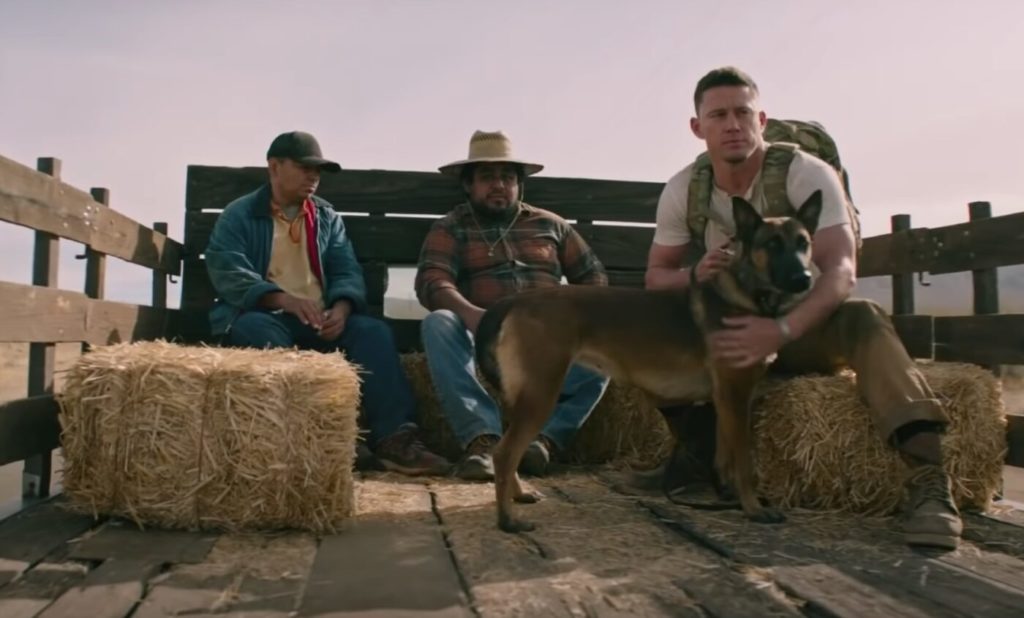 Actors
Put Channing Tatum (Free Guy, Smallfoot) in the John Cena category. Both are strong, handsome dudes. Neither are great actors, but both have that charm that can carry a movie. Although designated a comedy, Dog doesn't easily stay in that genre, especially as Briggs realizes that a thief might also actually be a former Ranger. Although a few other actors appear briefly, the film is mainly Tatum on a road trip with Lulu played by three dogs, Lana, Britta, and Zuzu. Tatum respectfully refers to the Belgian malinois as super smart and like a shark circling a room.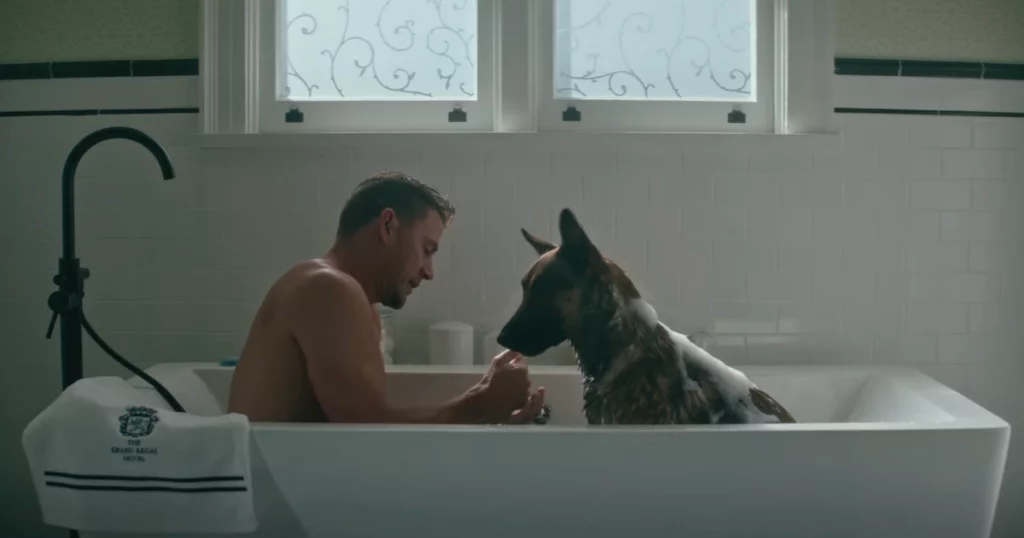 Final Thoughts
For the casual movie enthusiast, Channing Tatum will appear alongside Sandra Bullock, Brad Pitt, and Daniel Radcliffe on March 25 in the comedy The Lost City. The world premiere is March 12 so no reviews yet. Nevertheless, the trailer looks promising, although not the type of film that typically gets critical praise.
"Dog cannily smuggles a nuanced inquiry of a social issue under the guise of popular entertainment." Slant Magazine
"Like John Travolta and Sylvester Stallone before him, Tatum is not an actor of particularly wide range, but he knows what his audience wants, and in Dog, he gives them more than they bargained for." Variety
Channing Tatum is a co-director of this movie and the other co-director wrote the screenplay. Tatum says he directed the dogs and his co-director directed him. Rated PG-13, you will like this one.