Did you see The Marvelous Mrs. Maisel — Season 1?  If so, you saw an Amazon TV series that won two Golden Globes and five Emmys.  Not bad for a Jewish housewife living in 1958 Manhattan.  Her husband wants to be a stand-up comic, but he's no good.  To the contrary, she is good, but she is–horrors–a woman.  At a time when a woman could be a housewife, a mother, a secretary, or work at the beauty counter at B. Altman's, it would be scandalous for a woman to be a comic in clubs.  While this show can be rather slow when it focuses on her parents and home-life, it is hilarious when she is on stage, or fighting to get onstage.
As we end Season 1, her marriage appears over, her career seems to be taking off, and she is an now an "independent" woman.  The only problem is how to tell her parents.  Season 2 starts now and I am ready!  I give this show 4 Gavels and it receives a 94% Rotten Tomato rating.
Plot
As Season 2 opens, Midge's mother is unhappy with her life and leaves for Paris.  Midge and her father head to Europe to bring her back.  Midge tells her mother that she is married and must stay with her husband through good and bad.  Her mother replies, "Do you hear yourself?"   Midge finds herself doing stand-up in a "cross-dressing club" in Paris.  Meanwhile, back in New York, Susie's client (Midge) is in demand.  But, in very funny scenes, Midge finds herself kidnapped by two hit-men not too keen on hurting a "woman."  In other words, Midge's life is on the ups, and downs, again.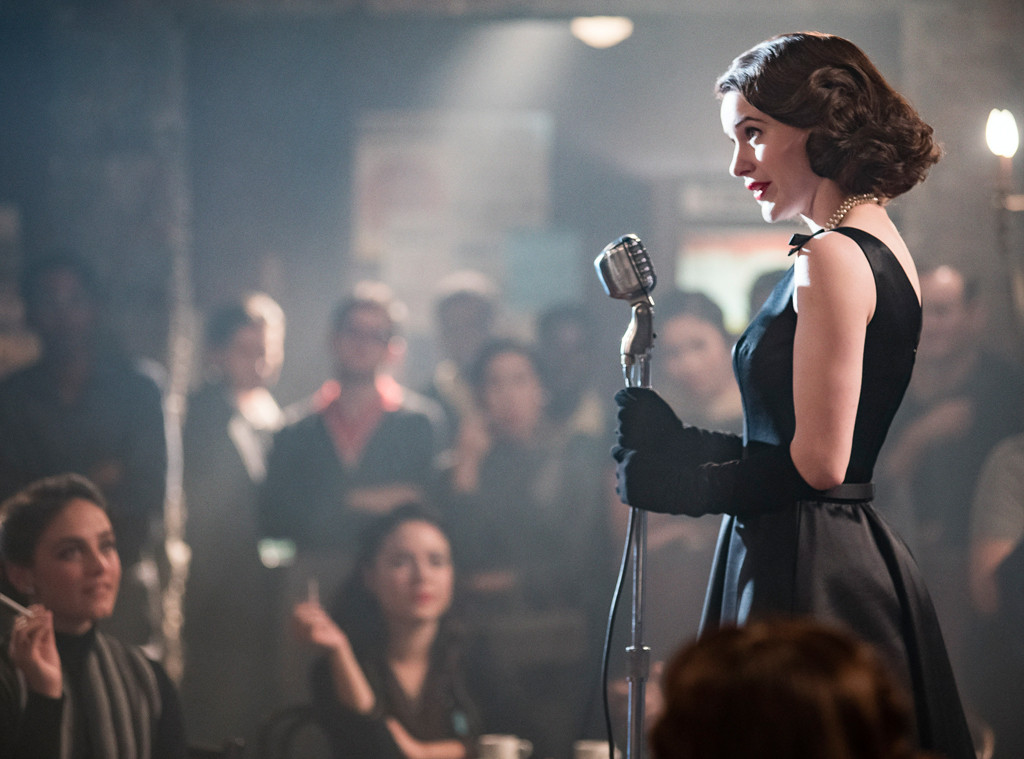 Actors
Rachel Brosnahan is Midge Maisel, a stereotypical Jewish, fast-talking, neurotic, very funny, woman.  She deservedly swept all awards as Best Actress in Comedy.  As I said, be patient through the family issues and you will reap great rewards.  Alex Borstein is Susie, her agent who knows nothing about how to be an agent but makes up for it with loyalty and hustle.  She won an Emmy for her role as Best Supporting Actress.  This tough gal with a heart of gold can swear with the best of them.  Tony Shalhoub and Marin Hinkle are Midge's parents; you get what you expect.
Final Thoughts
If you grew up in the fabulous fifties, this is like going back in time, the fashion, the hair, the props.  If you didn't, be prepared for a visual wonderland.  To be funny, a comic must bare her soul, tell all her secrets.  Midge does this, sometimes telling others' secrets, too, all to get that laugh.  The microphone is a drug to Mrs. Maisel and she can't get enough, even knowing that it comes with a cost.  When she reaches down deep, the audience relates and roars with approval.   My guess is that you will have the same reaction.  Hey, this isn't 1958, anymore.  Give the lady a chance!