Say it Ain't So
Ethan Hunt (Tom Cruise) and Ilsa Faust (Rebecca Ferguson) kiss in Mission: Impossible-Fallout.  So why didn't you see it?  The director says that Ilsa is stronger when she doesn't let her emotions get the better of her.  The "relationship" took a step backward.  Here's to a "strong" woman getting her kiss in M:I7.  We'll be watching.
Are You Paying Me Enough?
Amazon is taking us to new heights.  Eddie Redmayne and Felicity Jones reunite after starring in The Theory of Everything, a profitable flick about Stephen Hawking.  In 1862, rich widow Amelia Wren and scientist James Glaisher balloon higher than anyone ever before.  At 2000 feet, the director wants authenticity.  Read that doing your own stunts.  Do they pay them extra?  No release date set for The Aeronauts.
Debt
Your husbands are killed in a botched up robbery.  They owe money to the mob.  The mob wants it now.  What do you do?  If you are Viola Davis, Elizabeth Debicki, Michelle Rodriguez, and Cynthia Erivo, you will be better than your men.  The Widows need to pull off this job before the mob closes in.  The release date is November 16, 2018.
Mulan
For those of you who enjoy Disney live-action movies, Mulan will be here March 2020.   Disney requires Mulan to be ethnically Chinese with credible martial arts skills and the ability to speak English.  After auditioning over 1000 actresses,  they select Liu Yifei.  Previously in  Forbidden Kingdom with Jet Li and Jackie Chan, Jet Li will now be her Emperor.  As with all movies these days, there is controversy.  The director is female but from New Zealand, not China.  And, there will be no Mushu, the little red dragon voiced by Eddie Murphy.  How will we ever survive?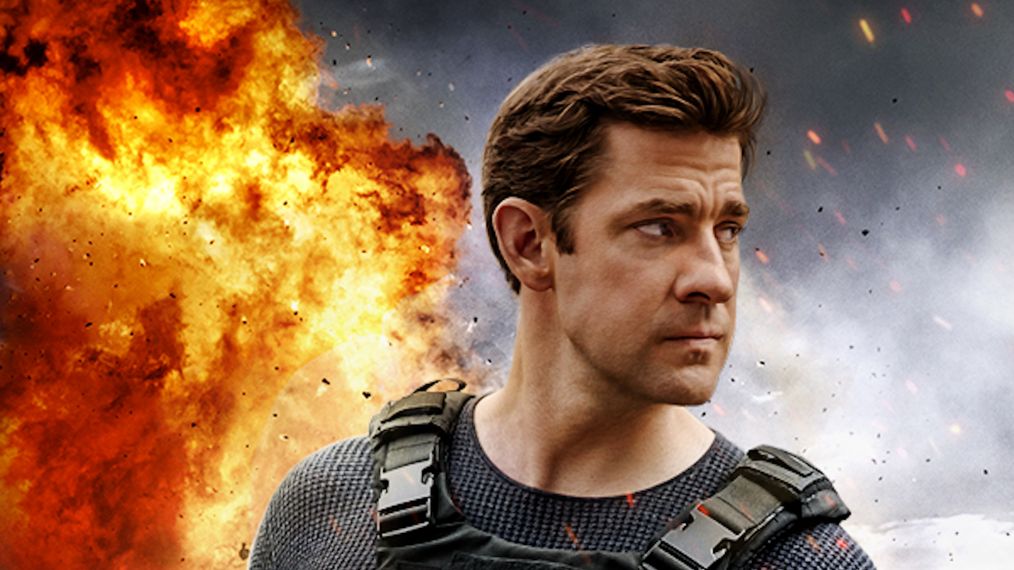 John Krasinski
Tom Clancy's Jack Ryan arrives today on Amazon.  Already renewed for a second season, you will see eight episodes that cost $8-10 million each.   The show was shot in eleven countries over three continents using four different directors and three different crews at the same time.  That is the very definition of logistics.   After Alec Baldwin, Harrison Ford,  Ben Affleck and Chris Pine, the new guy to play this role is John Krasinski.  I have my doubts but am ready to be convinced.  Let's roll.
Communism, meet Capitalism!
Fan Bingbing is the highest paid actress in China.  You saw her in X-Men: Days of Future Past and will see her soon in 355.  You will see her more often, if the Chinese don't put her in prison.  With the Chinese entertainment industry tripling in size over five years, the best actors have demanded huge payouts.  In an attempt to stem the tide, the government has dictated limits on how much they can be paid.  Reportedly, demand caused some to overlook the regulations.  Now the government is investigating.   Query:  Will there be a movie about the pay scandal in China?
Karaoke on Steroids?
Many of you will remember Darren Criss from his time as Blaine Anderson on Glee.  He is now co-owner of Tramp Stamp Granny's, a Hollywood piano bar.  Frequented by the likes of Jon Hamm, Emma Stone, Alexander Skarsgaard, and Michelle Monaghan, old show tunes are making a comeback.  Mix in a few drinks and a hundred people are singing at the top of their lungs to Abba, Disney songs or, as one might expect, The Piano Man.  If people are really "going crazy" over this concept, how long until one comes to a bar near you?
Final Solution
We know Eichmann gets his due, but how did the Israelis get their man?  Check out my review of Operation Finale posted last night.
Happy Birthday
Dan is 39 today!