Weird
On September 21, a full season of Maniac will hit Netflix.  When you see stars like Emma Stone and Jonah Hill, it catches your attention.  Maniac is a black comedy about medical drug trials able to solve anything to do with the mind.  It sounds a little weird.  Certainly, the above trailer does nothing to make a person want to watch it.  See what you think.
Weird 2
Speaking of weird, how about Cowboy Ninja Viking.  This will star Chris Pratt and Priyanka Chopra about secret counter-intelligence agents with multiple personalities.  Doesn't it sound like someone has too much time on their hands?  How could you trust someone with multiple personalities?  Anyway, the "project" failed and these subjects become assassins.  Pratt's lethal character has three personalities, cowboy, ninja and viking.  Voila, the title.  Ready or not, this is set for release June 29, 2019.
Make It So
Of course, the big news of the week is the return of Jean-Luc Picard.   Not since 2002 in Star Trek: The Next Generation have we seen this young man.   The good news is that Patrick Stewart is back.  The bad news is that it will likely be on CBS All-Access.  Shouldn't all-access be free?  We are paying enough!
Kaley and Company
Perhaps only slightly less important than Star Trek is the return of The Big Bang Theory for a 13th season.   The five original stars make $900,000 per episode plus points.  They take a $100,000 pay cut to bring back Mayim Bialik and Melissa Rauch for this year's season 12.  CBS wants them back.  So, why take another pay cut for season 13.  By the way, Young Sheldon is doing well.  It's a top ten show in the 18-49 demographic.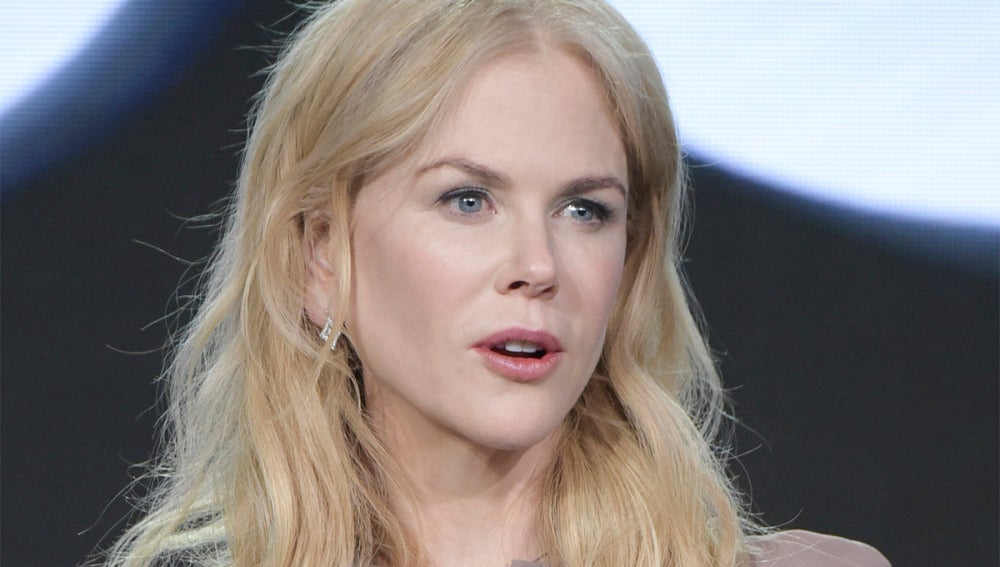 Too much?
Let's see.  If I am  Megan Kelly, I want to be played by Charlize Theron.  But, if I am Gretchen Carlson, will I want to be played by Nicole Kidman?   Does Roger Ailes want a movie made about his escapades? Most certainly not.  But, if I must, how about Russell Crowe?  The first two will star in Fair and Balanced written by the guy who wrote The Big Short.  Crowe will be in The Loudest Voice In The Room.  And, if this is not enough, Margot Robbie is considering a role in yet another infamous Ailes pic.
The Thrill of the Jungle
Unlike the Maniac trailer above, here is a Disney version that piques your interest while giving away nothing.  Emily Blunt and Dwayne Johnson playfully mess around on the set of The Jungle Cruise.  Teasingly, they mention Bogart/Hepburn, Michael Douglas/Kathleen Turner and Fred Astaire/Ginger Rogers.  Johnson is a boat captain and takes Blunt and her brother to find a tree with healing powers.  Since Paul Giamatti is also in the movie, I will speculate that he is the bad guy also after the plant.
Don't You Know Stealing is a Crime?
One of my earliest reviews was of The Founder.   That movie explores how Ray Kroc appropriates the franchise from the McDonalds' brothers.  Now comes a true story of how an ex-cop rigs the Monopoly game and steals millions from McDonalds.   A group of mobsters, Mormons, drug traffickers, strip club owners and a psychic team up to steal $24 million from 1987 to 2001.  Matt Damon is to star and Ben Affleck is to direct.  To make it more crazy, the Deadpool writers will prepare the script.
Reminder
For those of you who find my reviews and columns on Facebook, you must "like" The Movie Judge page if you want to get posts in the normal format.  Otherwise, it posts with thumbnail pictures and crazy punctuation.  This is a new Facebook requirement.  Darn Russians!
Shark Week
The review of The Meg was posted last night.  Does it have any bite?  Click on the link.