I hope Maya Rudolph makes a lot of Loot for her new Apple+ TV series. Like Melissa McCarthy in God's Favorite Idiot, it will do nothing to burnish her reputation. As a matter of fact, they could switch roles and no one would notice. In an effort to be cute, CNN captions its review with "Billionaire comedy 'Loot' with Maya Rudolph is so money." To the contrary, Loot is so stupid, filled with shallow, self-absorbed snobs. To be sure, that was intentional. But, like most SNL skits, it fails spectacularly.
As Apple has produced some quality TV lately, I had hopes for Loot. Although three of the ten episodes series dropped last Friday, I could only tolerate two. Maybe I missed something, though I doubt it. Molly Novak, married some twenty years to tech mogul John, celebrates her 45th birthday with a new yacht and a party at their mansion. Cheating spouses being what they are, she finds his 24 year old secretary in their bedroom closet. Molly demands a divorce and receives an $87 billion settlement. You read that correctly, $87 billion. She is now "the most famous cheated-upon woman on the planet." Everything after that is all downhill. I give Loot 2.0 Gavels and it receives an 82% Rotten Tomatoes rating with a more realistic 5.7/10 IMDb score.
Plot
After partying around the world with vapid assistant Nicholas, Molly is still depressed over her divorce. A call from the executive director of her southern California charitable foundation gives her hope. Rather than requesting assistance, Sofia Salinas asks Molly to tone it down. Her antics as a party girl cause difficulties to the charity as it seeks local government approvals. Determined to be of help, Molly will attend the opening of a homeless shelter, in a fleet of $100,000 SUV's and "gifts" for the homeless. Molly's efforts are a media disaster. Determined to do better, she sets up a staff retreat in Miami. It's no coincidence that a friend has a perfume launch in Florida. Was this really a "luxurious kidnapping?"
Actors
Winner of several Emmys, Maya Rudolph (Licorice Pizza) is comfortable in the role of Molly Novak nka Wells. Who wouldn't want to act in mansions, sail on yachts, and fly in private jets? For all the fantasy, the part does nothing to showcase her talent. Second billing goes to Michaela Jae Rodriguez as Sofia Salinas. To put it bluntly, she may be the least convincing executive director EVER.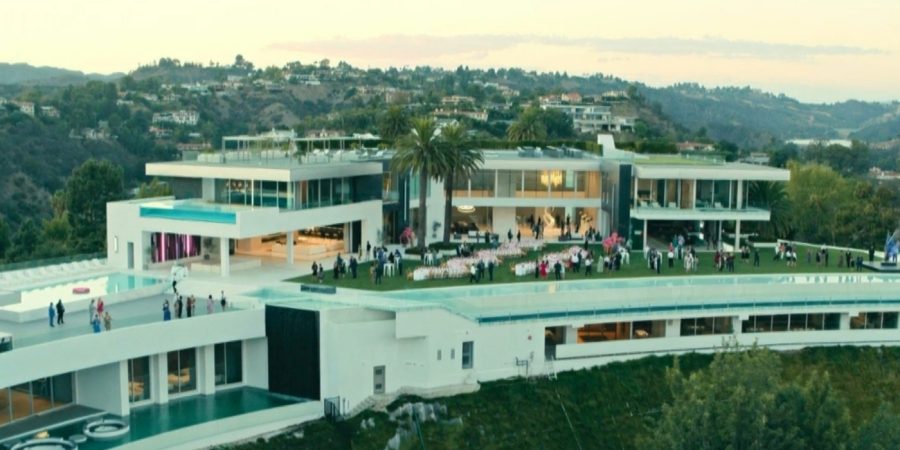 Final Thoughts
Add unlikable characters and poor dialogue to Lifestyles of the Rich and Famous and you get Loot. Molly's residence is a real-life 105,000 square foot mega-mansion owned by real estate developer, Nile Niami. "According to reports, the mansion comprises 21 bedrooms and 42 bathrooms. The house is also equipped with some state-of-the-art amenities such as a 50-car garage, 50-person movie theater, sky deck, putting green, nightclub, cigar room, salon, bowling alley, 400-foot-long jogging track, and a 10,000-bottle wine cellar. Thus, The One Bel Air makes up for the perfect backdrop for showcasing Molly's billionaire lifestyle." The Cinemaholic Don't forget the pools!
"It's only thanks to Rudolph's ability to balance winsomeness, befuddlement, and sincerity that Molly isn't utterly infuriating, and even with that in mind, Loot overestimates how much of the character viewers will be willing to tolerate." New York Magazine/Vulture
"While it has plenty of funny moments, it's a hard pill to swallow to muster much sympathy for a character that literally has everything she wants." Fat Guy at the Movies
Critics infer Loot gets better as it goes along. By this time, they've lost all credibility.