Heaven help us if there's a Season Two of God's Favorite Idiot. I'm not entirely certain, but does the eight-part Netflix series exist so that Melissa McCarthy can wear one bad outfit after another? Other than that, not much here. In case you've forgotten, she's married to Ben Falcone, producer of some of the worst mistakes in her career, witness The Happytime Murders. Add God's Favorite Idiot to the list. And, she's not even the idiot. That's me, for watching. I knew better.
Struck by lightning in a "freak" storm, Clark Thompson, at times, glows. Noticed by his wannabe girlfriend, Amily Luck, she convinces computer tech co-workers Mohsin, Wendy, and Tom, to try to discover the source. Of course, the only possibility that makes sense is that Clark is chosen by God. But why the sweet and simple Clark? From this well-worn plot, eventually we meet God, the angel Chamuel, Satan, and Lucifer, and it all gets weirder. Problematic in God's Favorite Idiot is that both Clark and Amily prattle on and on as if they are making up dialogue as the cameras roll. Scenes are mere skits and may have little connection to the next. After three-plus episodes, the show gets 2.0 Gavels and a poor, early 4.8/10 IMDb score.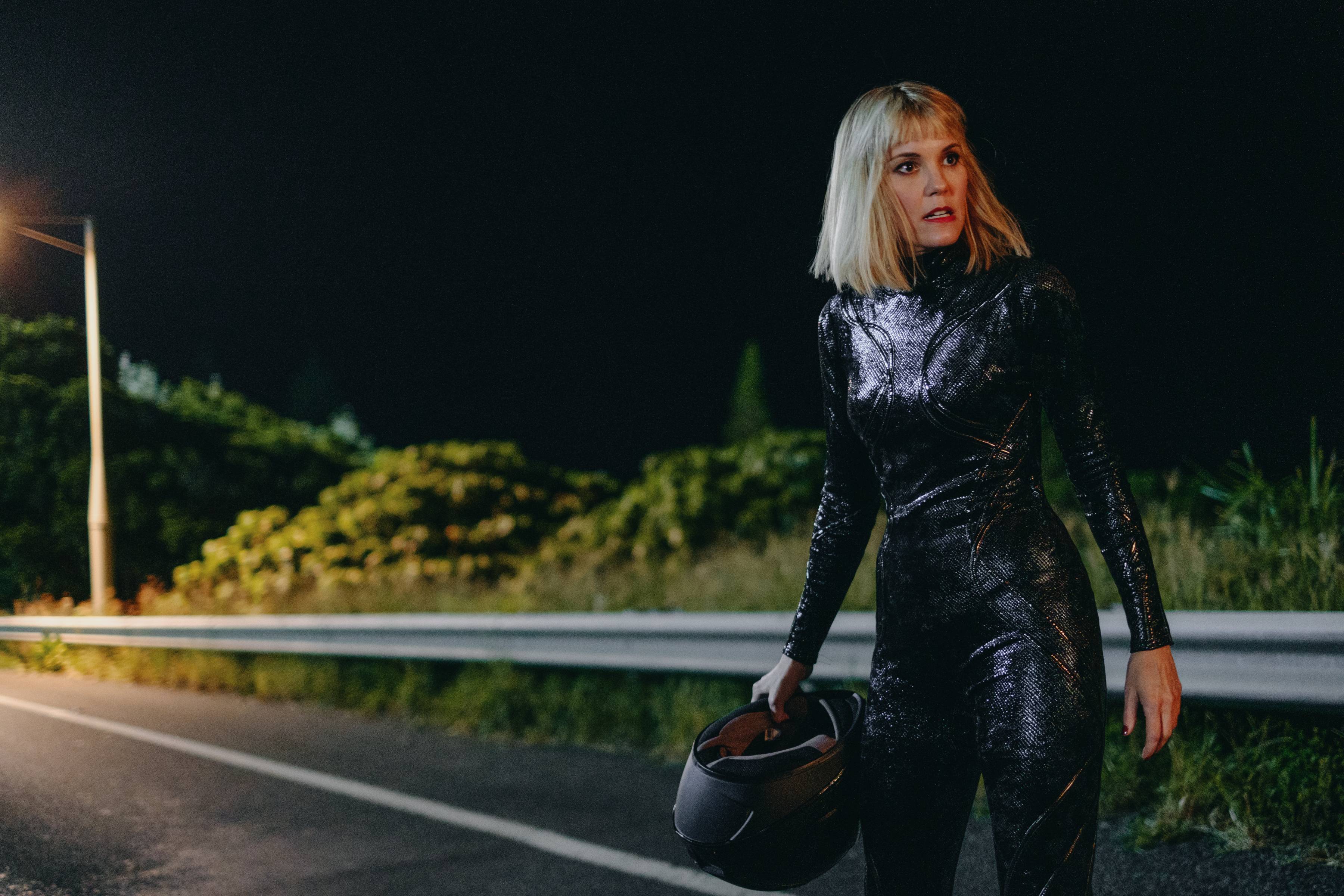 Plot
Filmed glowing at a restaurant, Clark receives 8 million views. Televangelist Milton Thorp, among others, believes him to be a fraud. As Lucifer attempts to take over the throne of Heaven, how is the hapless Clark to help God? Still, for some reason, Satan wants to flip Clark to assist the dark side. If not, she will just kill him. Interestingly, God tells Clark to rely upon "girlfriend" Amily. The pill-popping, crazier-than-normal Amily may be an odder choice than Clark. Then again, maybe no more unconventional than Frisbee, the supervisor who is really a middle manager Angel who sends reports to God of things people already know.
Actors
McCarthy, so good in Can You Ever Forgive Me reverts to her comic roots as Amily. A paycheck is a paycheck, but this is sad. As Clark, Falcone is believably inept, but where is this going? It takes 3.5 episodes to deliver Satan, acted by Leslie Bibb, who might possibly recue this mess. Then again, her IMDb bio excludes this show. Does she know something we don't? At some point, we meet War and Pestilence, though I'm certain we already have.
Final Thoughts
If, for some reason, you get into God's Favorite Idiot, be aware that Netflix ordered sixteen episodes so eight more are on the way. Somewhere the executive who gave the go-ahead is now muttering to his boss, "it looked good on paper." Shot in Australia, I note that actress Ana Scotney (Wendy) from nearby New Zealand is a nice find.
"For what it is, the Netflix comedy series offers nothing uniquely new but plays off religious references to gain a laugh . . . If you have no pull towards Melissa and her husband, then this is another comedy series on Netflix that feels like a dud . . ." Ready Steady Cut
"McCarthy doesn't star in the series so much as crush it . . . .Amily talks incessantly about taking recreational drugs, rides her scooter along the pavement and yells at people. She is aggressively unfunny . . . I suspect this will be no one's favorite show." The Telegraph
Like the name of the publication above, if I haven't telegraphed it strongly enough, don't be an idiot!