Without any hint of self-awareness, Hollywood celebrates a twenty-five year old having a relationship with a fifteen year old in Licorice Pizza. Celebrates may be an understatement. Nearly thirty different critic associations nominate the movie for Best Picture, Best Actor, Best Screenplay, or the like. Is it because Licorice Pizza is set in 1973? Or, because the twenty-five year old is a female? Maybe, it's just a California thing? Even Alana bemoans that she spends a lot a time with Gary and his fifteen year old friends.
Described as a coming-of-age comedy drama, "coming of age" is generally thought to be in the seventeen to twenty-one range. Alana is already of age. She's in the "I could go to prison" age. Apparently, the events in Licorice Pizza are based on the experiences of Gary Goetzman, a child actor at the time. In so many ways, that makes the film, as comedy, even more sad.
Besides my complaints about the subject matter, Licorice Pizza is a film of short skits which do not tie together. The sequences with Sean Penn and Bradley Cooper, supposedly William Holden and Jon Peters, might be fun stories if you had too much to drink in a bar, but on-screen add nothing in the context of Alana and Gary. Licorice Pizza reminds me of Uncut Gems, a critical success but a viewer cringe. I give Licorice Pizza 2.0 Gavels and it receives a 91% Rotten Tomatoes rating with 7.9/10 IMDb score. The Audience score sits at 68%.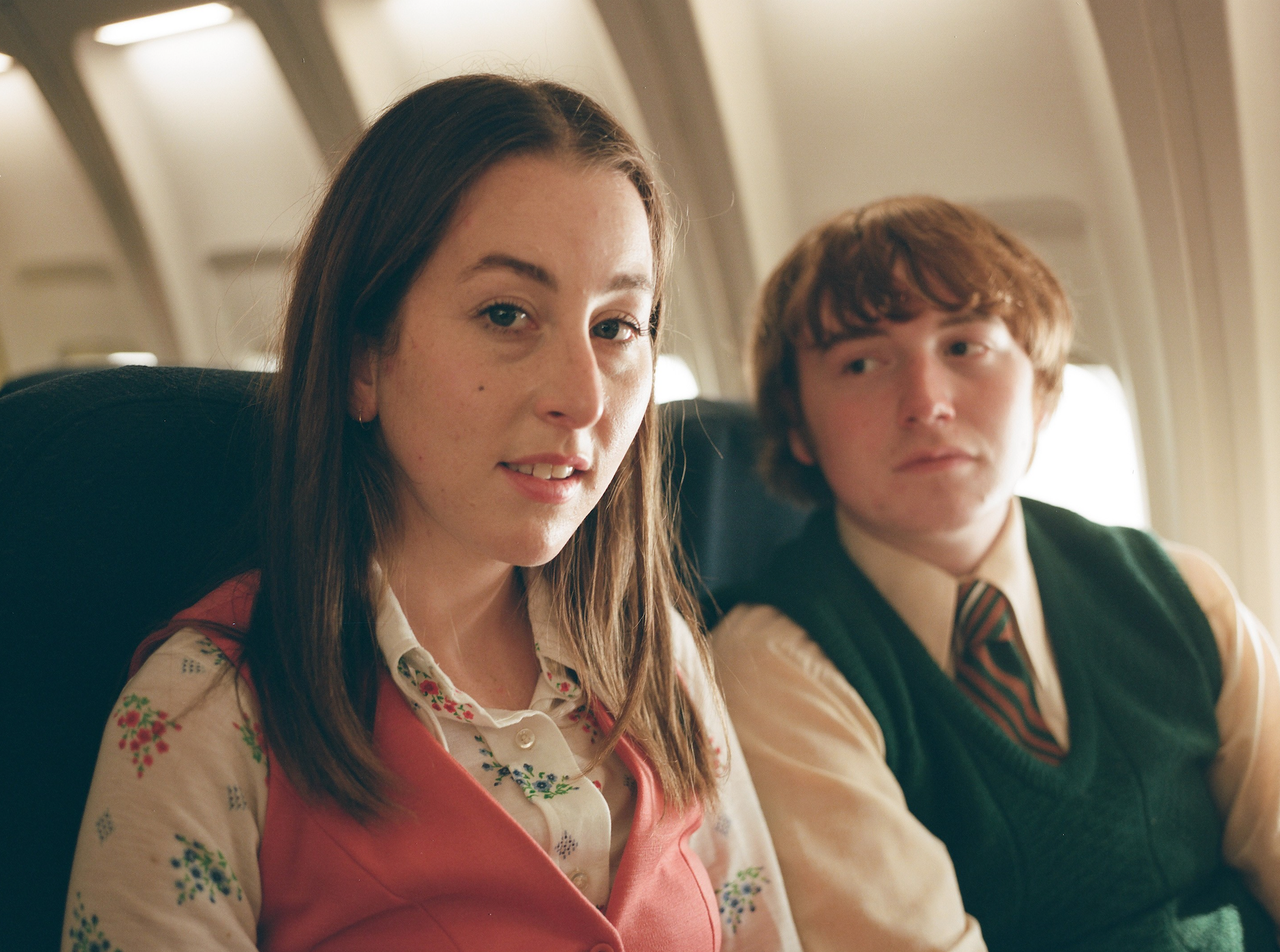 Plot
Gary Valentine, a big fifteen year old child actor hits on a photographer's assistant at picture day at his school. Alana initially rebuffs him, but later agrees to dinner. When Gary's mother is unable to go to New York for a publicity event, Gary convince Alana to be his chaperone. Eventually, Gary invests in a waterbed business and Alana becomes his "partner." One unfortunate sale leads to a confrontation with Jon Peters, boyfriend of Barbra Streisand. Eventually, a pinball business and politics will briefly separate the disparate couple, but nothing can keep them apart.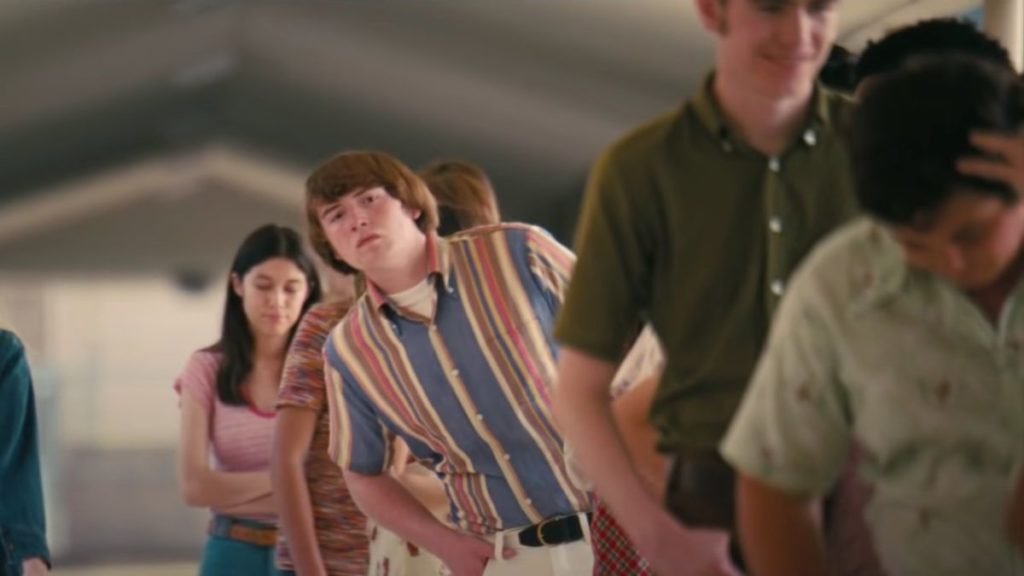 Actors
Admittedly, Alana Haim gives a quality performance as Alana, a girl intrigued by Hollywood, money, and power. At twenty-five, she's willing see where this might take her. On the other hand, I don't buy Cooper Hoffman as a child star, or as the young entrepreneur, Gary Valentine. FYI, he's the son of Philip Seymour Hoffman. As for Penn and Cooper, both played creepy old dudes, nothing of note. ("The twists and turns in the script seems desultory. That is, until you realize the whole point of Licorice Pizza is to demonstrate that most heterosexual adult males suck." — London Evening Standard)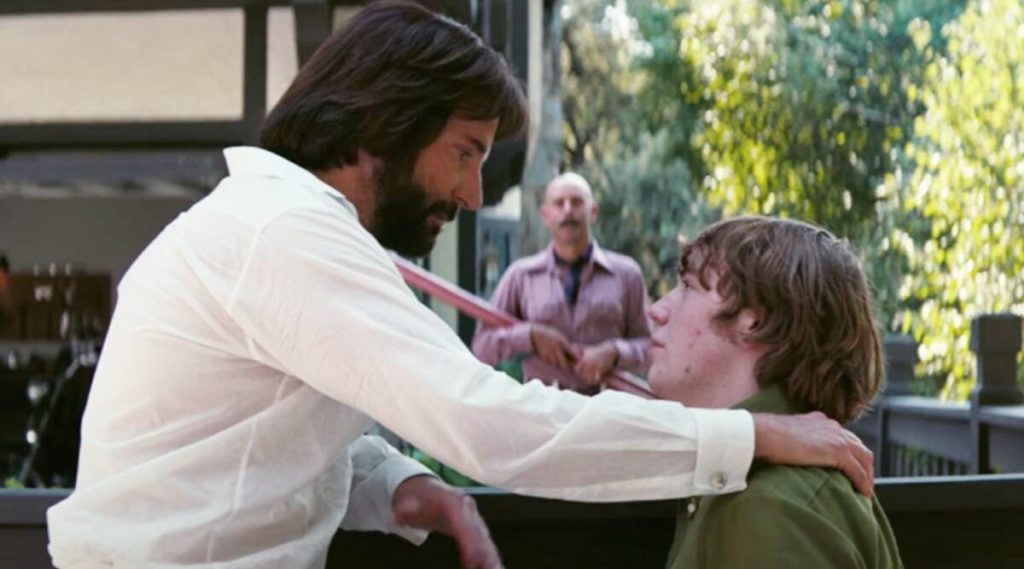 Final Thoughts
As shown in the picture below, Gary and Alana spend a lot of time running in Licorice Pizza. Why? Beats me. The film does have a nice soundtrack. Alana Haim has charisma. It will be interesting to see what she does next. Now 30, hopefully, she'll meet someone her age.
"The acting is great; the script is not." jackiecooper.com
"One thing I really like about this movie is the way it's structured, because it's meandering and it's loose [but] all these little moments, they feel like stories and anecdotes and memories that have been told and recounted many times." Monocle
"Meandering and loose" may be one way to describe Licorice Pizza. "A tale too often told that you had to be there" is another.
"It might be most rewarding to view Licorice Pizza as a dream: It doesn't always add up, or even go anywhere in particular. But it makes its own kind of offbeat, freewheeling sense." Washington Post
Pay for this one at your peril.