With Elvis, Baz Luhrmann had a chance to duplicate the artistic success of Moulin Rouge! Because of poor editing, he blew it. Presumably, in an attempt to match Elvis' frenetic style, he thought a "jumpy" camera would provide a more authentic feel. Instead, it annoys, and destroys any flow to the film. In the few times, Luhrmann allows the camera to settle and focus on his star, the effect can be mesmerizing. Few scenes will ever grab you as does the Elvis tribute after the assassination of Bobby Kennedy.
Why not re-name the two hour forty minute film The Man Who Killed Elvis Presley? If you don't know much about Colonel Tom Parker, you will. Therein lies another problem with Elvis. In rushing through his entire life, interspersed with events and characters of the day, the film suffers. Amazon or Apple would tell this story in at least eight parts. Still, you come for the music, maybe more than for the story. It is Austin Butler's voice for young Elvis and the real Elvis' voice when he's older. You will not be disappointed. Could Tom Parker sell snow to the Eskimos? He sure snowed Elvis. I give the movie 3.5 Gavels and it receives an 81% Rotten Tomatoes rating with a 7.8/10 IMDb score.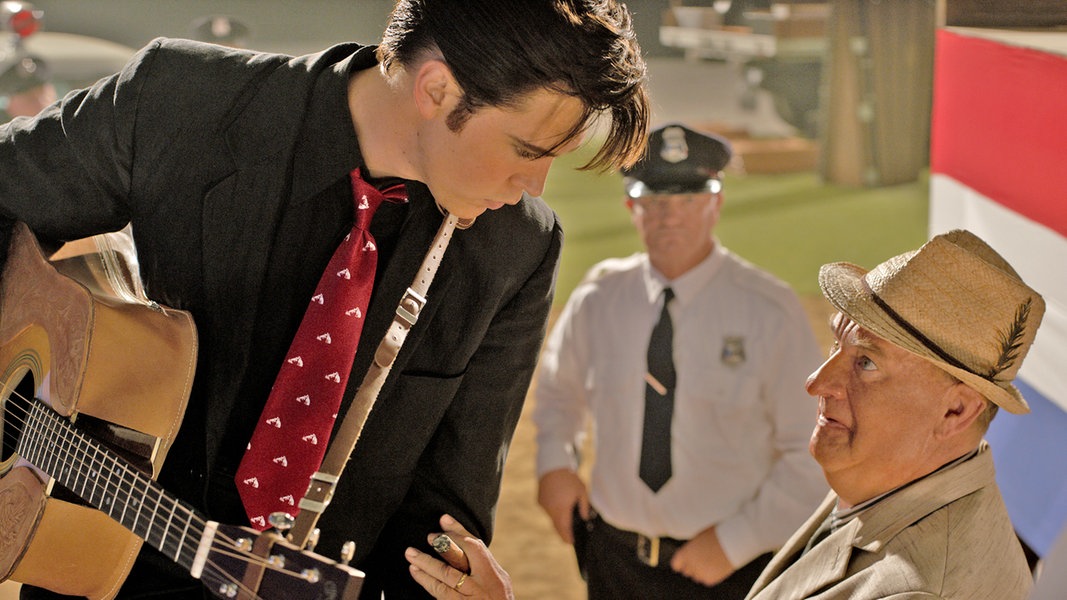 Plot
Fascinated by the music of Beale Street, Elvis yearns for the big-time. Parker hears "the white man who sounds like a black man" and attaches him to Hank Snow tour. Soon, he's more popular with the ladies than Snow, and Snow is offended by his gyrations. He won't be the only one. Did a stint in the military tamper down the criticism? Whatever the case, the swooning didn't stop. And Tom Parker will commercialize every step of the way, pocketing a large share of the profits. Working non-stop, exhaustion is inevitable, the booze and pills will follow.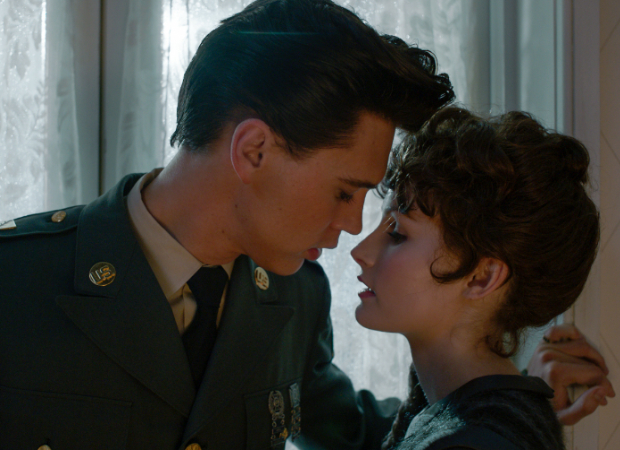 Actors
Although acting since 2005 and in Once Upon a Time in . . . Hollywood a few years back, Austin Butler is hardly a household name. That is about to change. Nearly everyone sings his praises as Elvis. What can't Tom Hanks (News of the World) do? Not often does he get to play the bad guy, but Tom Parker comes off as a man without scruples. He's so blinded by money that he fails to see he's killing his golden goose. Everyone else is mere window dressing to these two.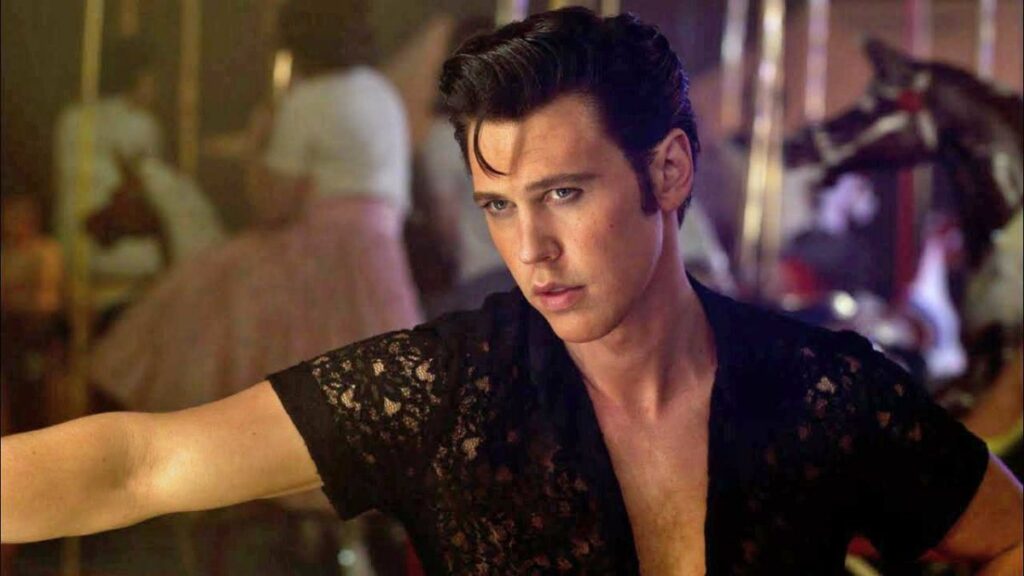 Final Thoughts
If you are looking for historical accuracy in Elvis, you'll only find that necessary to further Luhrmann's vision (History vs Hollywood). "Director Baz Luhrmann said that he sees Elvis as the first real-life superhero, which explains the creative liberty." But that begs the question. Is it the way to attract younger audiences by being unfaithful to the truth?
"The result is a dizzying, almost hallucinatory experience — akin to being thrown into a washing machine and mercilessly churned for 2 1/2 hours." Washington Post
"Bloated, gaudy and at times bordering on self-parody. Those missteps, courtesy of director Baz Luhrmann and an ill-used Tom Hanks, squander Austin Butler's brilliant moments in the title role, which deserve a much better movie." CNN.com
Elvis is the King of Rock and Roll. Tom Hanks is one of the greats of his generation. Austin Butler delivers an inspired performance. And this is what we get?