After the French version of The Valet was somewhat of a critical success in 2006, Dreamworks bought the rights to an English remake. Languishing, Eugenio Derbez (Acapulco) obtained the rights in 2014. Finally, you see it in 2022 on Hulu. Ordinarily, critics prefer torture over remakes. Notwithstanding their reluctance to embrace a new "vision," The Valet (2022) receives a 74% Rotten Tomatoes rating, slightly higher than the original 70% rating. Mr. Derbez wins this round by allowing his character to be himself, rather than someone he is not. In a year of bad-to-mediocre comedies, this may be the best of the lot, so far.
Both Olivia Allen, actress, and Vincent Royce, billionaire developer, have reasons to keep their year-long affair secret. A mentor to young women, Allen would appear hypocritical if the media discovered her dalliance. Moreover, it jeopardizes her new movie, Earhart, released in just five days. Royce became CEO by virtue of his marriage to Kathryn. Her father built the company. A divorce and the company is lost. Kathryn suspects infidelity. The paparazzi follow movie star Olivia wherever she goes. An argument puts all in peril. They don't know it yet, but they need The Valet. Still living with his mother, Antonio Flores and family are about to discover how the rich and famous live. And, let me say grandma Cecelia is a hoot. I give The Valet 3.5 Gavels and it receives an early 6.2/10 IMDb score.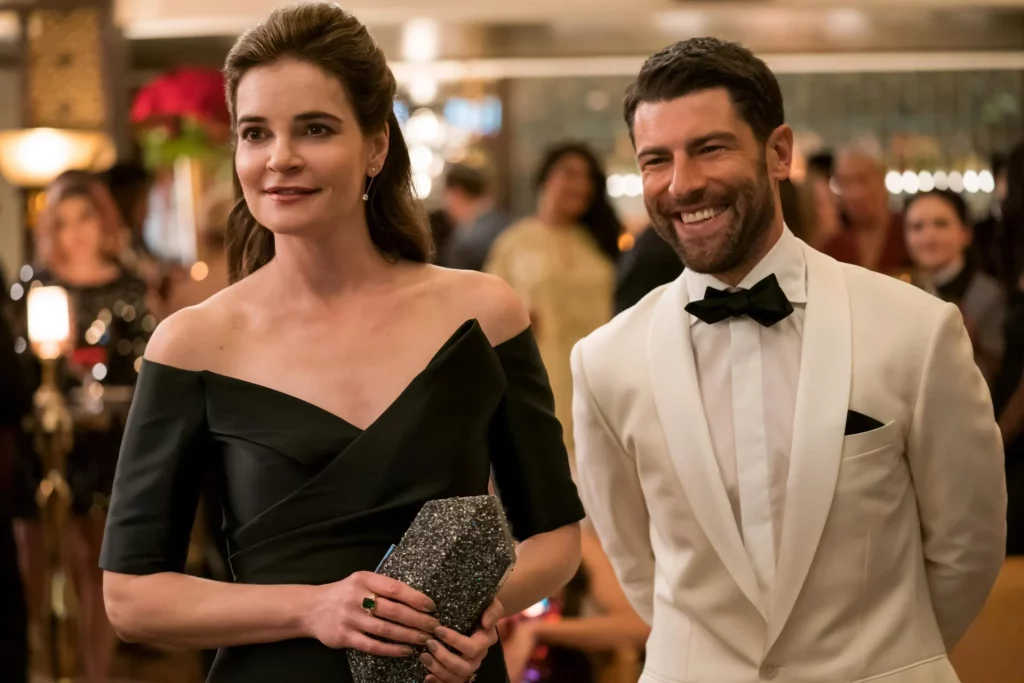 Plot
Though he parks the fanciest cars, Antonio doesn't own one. Riding his bicycle to fetch medicine for his mother, Antonio literally runs into the spat between Olivia and Vincent. His face now plastered on the front page of the newspaper, Vincent's lawyer proposes that Vincent pay Antonio to be Olivia's boyfriend. Initially thinking it a joke, Antonio agrees for the sum of $12,850, the amount he thinks he needs to get back in good graces with his separated wife, Isabel. Now seen as a "sex god," Antonio gets lots of attention, not all of it wanted.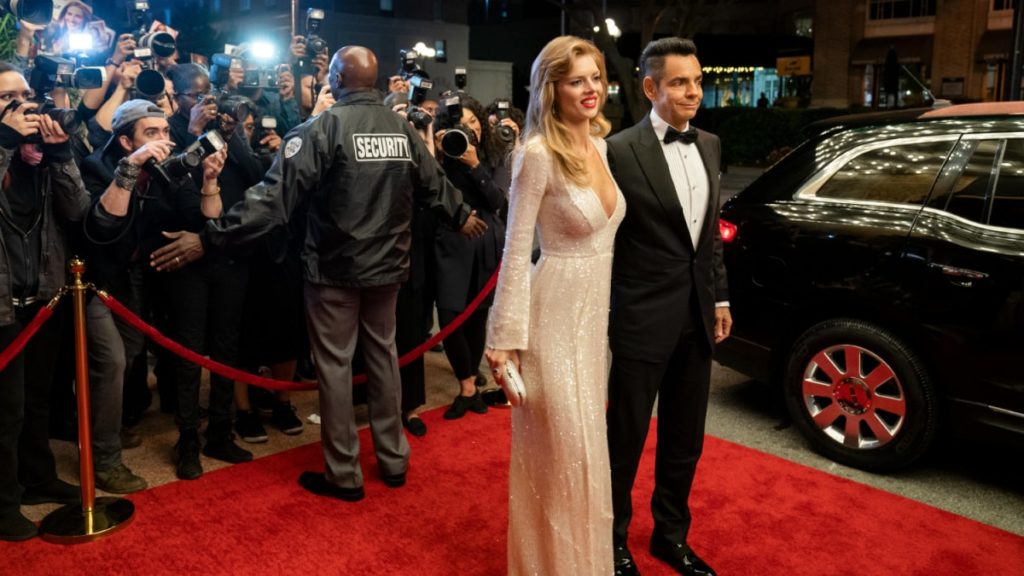 Actors
Derbez has the eyes and facial expressions of a true comedian. Not many can do "the deer in the headlights" look as well as he. Do you remember Samara Weaving from Snake Eyes? From pouty lips and entitled Olivia to lonely, insecure Betsy Shevchuk, Weaving ranges from loathed to loved. Remarkably, men and women with a thirty year difference in age can be friends arguing over a "pickle." Carmen Salinas plays Antonio's mother aka Grandma. Her "relationship' with Mr. Kim is one for the ages. She only speaks Spanish; he only speaks Korean. They speak the language of passion, titillating but certainly not raunchy.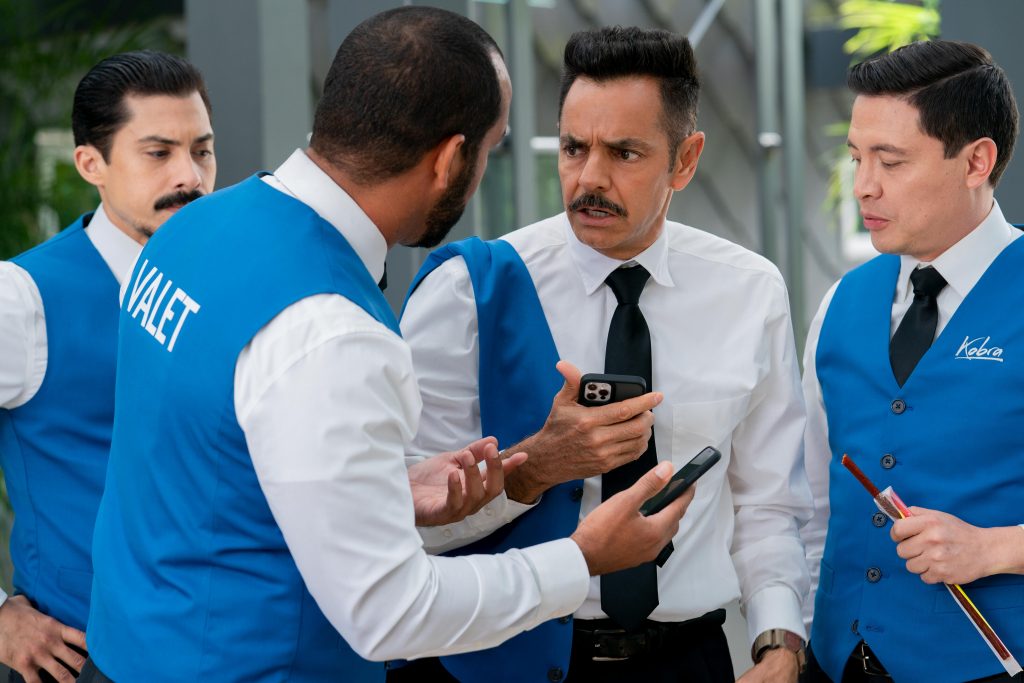 Final Thoughts
"I have one of the most recognizable faces in the world, but I never feel seen," laments Olivia. Why wouldn't she be attracted to the kind and decent Antonio in the barrio surrounded by a loving family? Loneliness exudes from her every pore. Even though The Valet is first and foremost a comedy, there's not a dry eye in the church during Antonio's eulogy.
"Eugenio Derbez and Samara Weaving have fantastic chemistry in a hilarious romantic-comedy. The Valet remakes the 2006 French hit with a distinctly American storyline. A banner supporting cast from both spheres gobble up their mismatched hijinks." MovieWeb
"An earnest crowd pleaser that unabashedly celebrates the bonds of a Latino family in a tight-knit neighborhood with rom-com aplomb." New York Times
"It took 12 hours (bottom pic) to assemble me to look this good" (red carpet pic above). If Olivia took that long, what's your guess for Antonio?