Harry Wild suffers from the same affliction as The Chelsea Detective. It's mostly on Acorn and I'm not. Although, if the best Netflix can do is Metal Lords, then perhaps it's time for a switch. You do get the first of eight episodes of Harry Wild on Amazon Prime to entice you, then you have to subscribe. Let's segue back to Metal Lords. First, it's the kind of show you'd probably prefer your teens didn't watch, but they probably are, rebellion being what it is. Second, you can't shake the feeling that Hollywood continues to try to overlay adult values on teen characters.
Metal Lords is a celebration, of sorts, of heavy metal bands. Hunter Sylvester knows more about heavy metal than anyone. He would be even more snobbish in his music but for the fact that he, and his best friend, Kevin Schlieb, are school nerds. Kevin has a crush on "violent and unpredictable" cellist Emily, but she doesn't fit the image of a heavy metal bandmate. In any case, Metal Lords is pretty much standard teen fare these days, lots of swearing, unsupervised kids at home and parties, and open refusal to obey any kind of rules. It does, however, weave in some nice history on heavy metal bands with some tolerable music. Otherwise, it's pretty forgettable.
Circling back to Harry Wild, if you were born Joyce Penelope Wilhelmina Frankenberg, would you change your name to Jane Seymour? Probably. From Bond girl to Dr. Quinn, Medicine Woman, she's had quite the career. (We'll forgive her for The War with Grandpa.) Now, she's a recently retired college literature professor in Dublin. Her son is DI Charlie Wild, an uptight, by-the-rules type. He wants her to do "old lady stuff, like take a cruise or buy a cat." To the contrary, she thinks she has insight into a murder and kidnapping. Smartly written with humor, I give Harry Wild a preliminary 3.5 Gavels with a similar, early 6.9/10 IMDb score.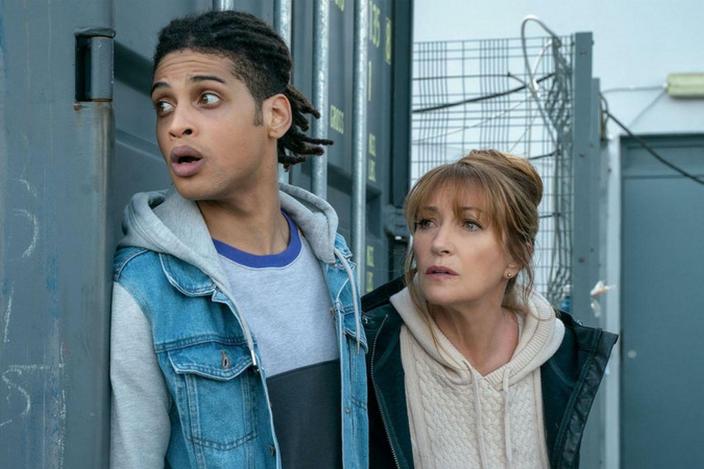 Plot
Not one to mince words, nor skip an opportunity to drink with the boys, Harry Wild just can't quite start writing that new novel. Her life goes a different direction when Fergus shoves her down and steals her billfold. She asks fellow drinker, Glenn ("I know a bloke who knows a bloke"), to get her a taser. Seeking payback, she finds Fergus to be someone she didn't expect. Meanwhile, Harry notices that a crime has similarities to a novel written 430 years ago. Of course, Charlie ignores her. And so, Harry begins her second life as a sleuth.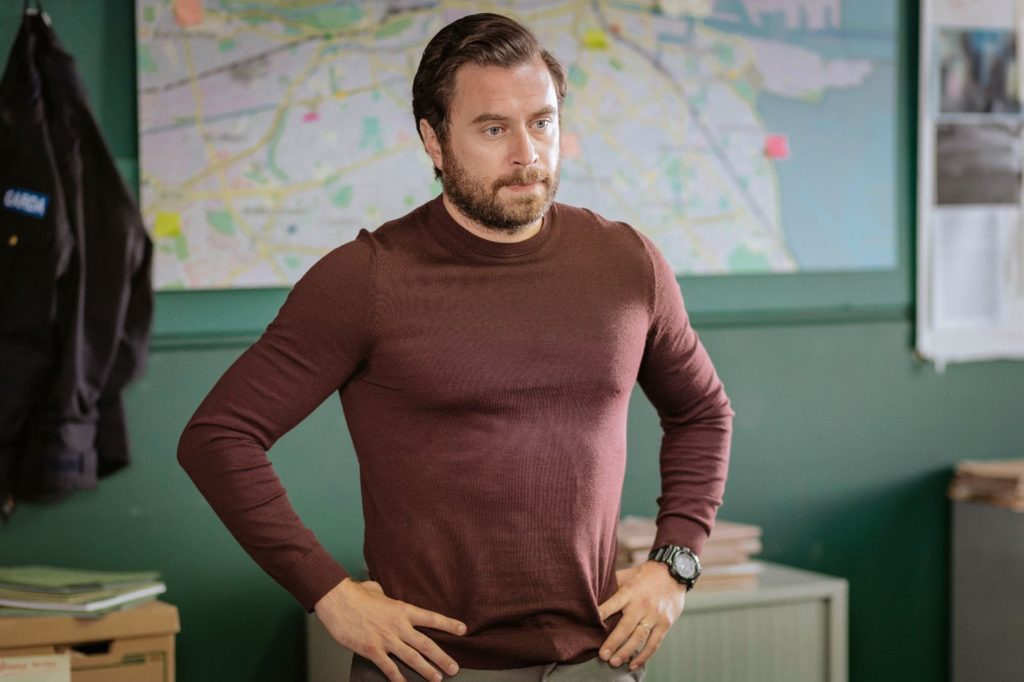 Actors
Rohan Nedd makes a solid impression as Fergus Reid, a young man raising his little sister on his own. Harry proclaims she "will make a man of him, and she is never wrong." "It must be a burden never being wrong." Kevin Ryan plays Charlie, the son Harry loves to torment. And, it looks like Rose O'Neill, as Lola Wild, will help her grandmother hector her dad early and often.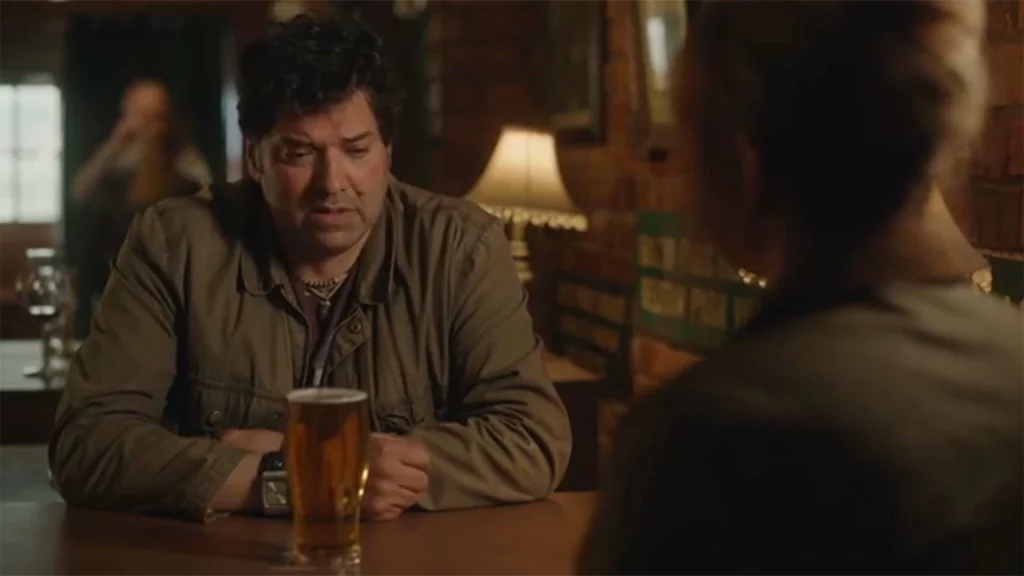 Final Thoughts
Don't expect Harry Wild to be a doddering old professor, rather think spunky with a bit of a salty tongue. She never fails to correct bad grammar. After all, she taught for 24 years.
"Jane Seymour is such a joy to watch that this slight and slightly silly amateur-sleuth series immediately becomes something you could easily idle away a couple of hours on." Sydney Morning Herald
"If all this sounds like a flight of unbelievable fancy, it is, but Seymour's having fun hamming it up, asking her son for weed and being generally outrageous." What She Said
"Generally outrageous and having fun" sums it up well. If I ever subscribe to Acorn, I'll definitely look in on Harry Wild and Company.