The Fat Guy at the Movies describes Deep Water as an erotic thriller that's "neither very erotic nor very thrilling." As for me, I say it's more shallow stream than Deep Water. After all, who tries to hide a body in 2.5 feet of water in a quick running creek? This so-called psychological pot-boiler melds into mumbo-jumbo nonsense. In the penultimate scene, Don drives recklessly trying to escape Vic riding on a mountain bike. Did he think Vic was going to jump on the moving car in a James Bond-type maneuver? Main characters Vic and Melissa are neither believable nor likeable. How did this all go so wrong?
In 1957, Patricia Highsmith of Strangers on a Train and Talented Mr. Ripley fame, writes Deep Water. Despite Vic getting his just deserts in the book, the writers of the movie determine that they will muddle the ending. I am not a fan of muddled endings susceptible to multiple interpretations. Deep Water is Disney's first erotic film in 28 years, distributed under The 20th Century label. It has the feel of a movie made before the #MeToo movement. After her successful turn in No Time To Die, would Ana de Armas even agree to this role anymore? What is the relationship of Vic and Melissa? Is it an open marriage, an unhappy marriage, or a co-dependent marriage? The writers can't decide. I give Hulu's Deep Water 2.0 Gavels and it receives a bad 37% Rotten Tomatoes rating with a poor 5.4/10 IMDb score.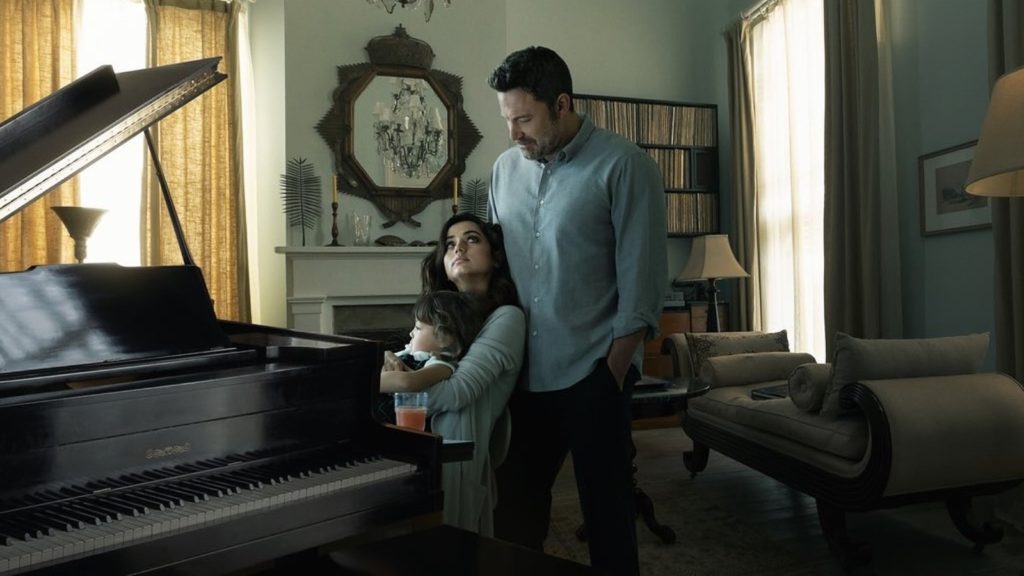 Plot
Melissa flirts and dances with Joel in front of Vic and their friends. Seemingly ignoring their concerns, Vic quietly seethes inside, then reminds Joel that Melissa's last fling met an untimely end. Mad that Vic chased off her "friend," Melissa soon finds another, this time a piano player named Charlie. As a party winds down, his body is found in a pool. "Aren't you scared of me?" "No, I'm the thing you killed for." Is this jealousy or a game? "I can't stand you thinking you're smarter than me."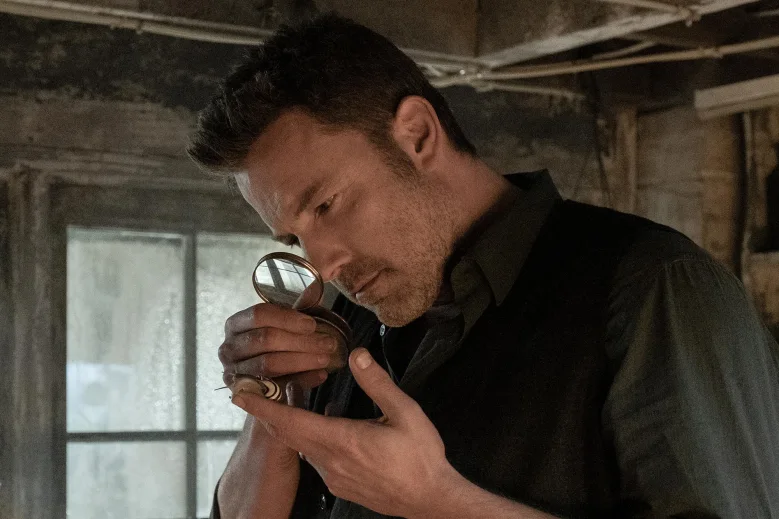 Actors
After filming Deep Water, apparently Ben Affleck (The Tender Bar) and Ana de Armas (Knives Out) became a thing, dating for a year. Since the writers can't decide what type husband Vic is to be, neither can Affleck. Does Melissa (de Armas) enjoy torturing him or are they addicted to make-up sex? Melissa manipulates knowing the likely outcome, seemingly without conscience. Quality actor Tracy Letts (Ford v Ferrari) plays the buffoon as writer Don Wilson. From the time they meet, he openly accuses Vic of murder, yet still gets invites to all the parties?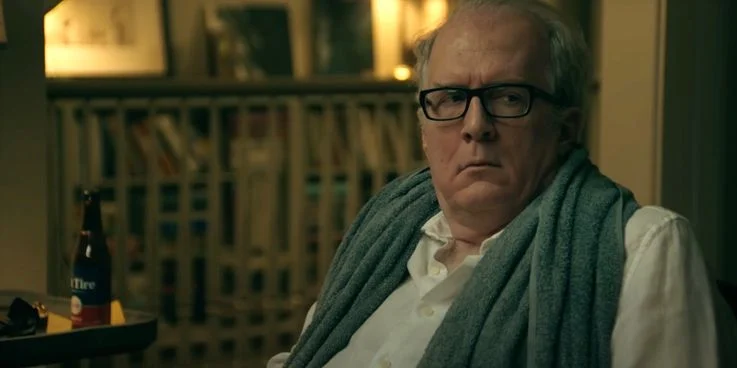 Final Thoughts
Granted, snails are not on my menu, but Deep Water teaches us that snails must be purged before eating lest the matter left in their intestines kills you. Other than that semi-interesting tidbit of information, I'm not sure why snails play a part in the film. Maybe because the film moves at a snail's pace? Trixie is the cute kid, daughter of Vic and Melissa. She has more sense than either of her parents.
"Deep Water doesn't pan out. It doesn't add up. Not in a fun way: in an unsatisfying way. The ingredients are largely there, but by even the standards of a genre that no one insists should make complete sense, the movie doesn't really make sense." Rolling Stone
"Despite an all-star team behind it, barely makes a splash. Although it is being billed as an erotic thriller, it's tedious and clunky. Trips to the supermarket are more exciting." Associated Press
"A movie so outdated in its view of women and relationships, and so outlandishly pervy and reductive, they should have called it Male Gaze." Globe and Mail
Whatever was Disney thinking?