Caring little for Fantastic Beasts 2, would Fantastic Beasts 3 fare any better? Admittedly, I am not a Harry Potterite. Actually, I had no memory of The Crimes of Grindelwald until I checked my November 2018 posting. It did help that I read the synopses of Fantastic Beasts and Where to Find Them and its successor before visiting the theater. Although many times I still feel lost as to who's who and what's what, no one can question that Fantastic Beasts 3 is, well, simply magical. Each of the three films cost around $200 million. The first made over $800 million and the second over $650 million. I got my money's worth just being mesmerized by the sets and the "beasts."
Fantastic Beasts: The Secrets of Dumbledore begins in China in 1932 at the birth of a Qilin. Grindenwald foresees that a Qilin will be used to pick the next Supreme Mugwump, the leader of the wizarding world. His ability to compromise the Qilin will ensure his election. It will be up to Dumbledore, Scamander and associates to insure that does not happen. From China to New York, Berlin to Bhutan, the good guys travel the world to prevent Grindelwald acolytes from declaring war on the Muggles, those without magical ability. In parallels to today, will the moderates be strong enough to defeat the radicals? Fantastic Beasts 3 gets 4.0 Gavels but only a 51% Rotten Tomatoes rating and a surprisingly low 6.6/10 IMDb score. At the other end of the spectrum, it does garner an early 83% Audience score.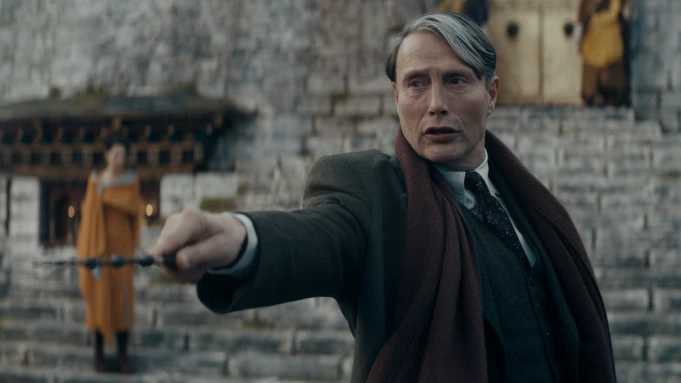 Plot
As young wizards, Dumbledore and Grindelwald enter into a pact that they will never attack the other. Dumbledore recruits Scamander and four others to take on the most powerful wizard in the world. First stop Berlin, to stop an assassination attempt on another candidate for Supreme Mugwump. Next stop Bhutan, literally the top of the world, to ensure a fair and honest election. Grindelwald has spies and lieutenants everywhere. If magic is not enough, how about a little Three-card Monte?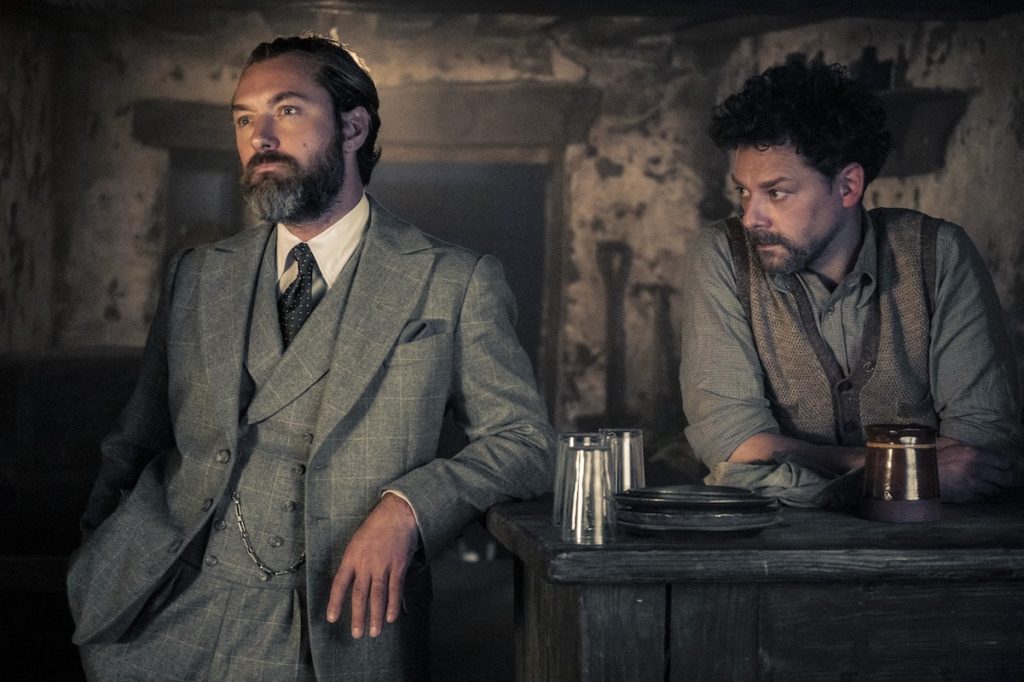 Actors
As in Fantastic Beasts 2, Eddie Redmayne and Jude Law are back as Scamander and Dumbledore. However, replacing the "damaged" Johnny Depp as Grindelwald is the malevolent-looking Mads Mikkelsen, recently seen in Chaos Walking and Riders of Justice. Every story needs some love, and somehow No-Maj Jacob Kowalski gets blonde wizard Queenie Goldstein to fall in love with him. Will they ever find true happiness? Until then, a shoutout to actors Dan Fogler and Alison Sudol who carry the torch across the continents.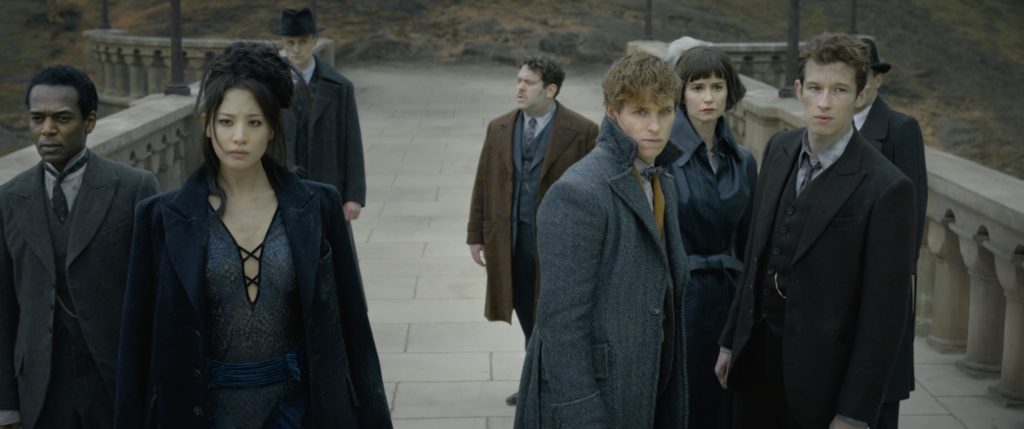 Final Thoughts
The complaints I had of the predecessor are largely gone in Fantastic Beasts 3. Although, I'm not sure the dancing crustaceans in the German wizard prison added much. Still, it seems like we Muggles might survive even as the story advances to the inevitable WWII intersection. And, if you are still theater-allergic, Fantastic Beasts 3 is on HBO Max is 40 days or so.
"There's a renewed emphasis on magical creatures and another decidedly political bent to the franchise as it digs into dark themes and offers a bewitching goofy side." USA Today
"No other film series works in such intricate, multiple-installment arcs, planting details that will almost certainly pay off in forthcoming chapters." Variety
One less-than-kind critic refers to Fantastic Beasts 3 as Dumble-snore (CNN.com). Although at times confused, not once did I nod off. It's still a pretty good spectacle.