With The Dropout and now WeCrashed, corporate excess is writ large on the minds of Hollywood writers. AppleTV+ dropped the first three of eight episodes of a workplace sharing company whose valuation lost $40 billion almost overnight. While The Dropout is a story of greed and intentional fraud, thus far WeCrashed is one of narcissism with a touch of magnetism. Want examples? When partner Miguel tells Adam, "you know you're not God?" Without hesitation, Adam responds, "you have to admit, I do look a lot like him." WeWork doesn't have corporate headquarters or world headquarters, it has Galactic headquarters.
For all the talk of narcissism, it also takes charisma to talk investors out of their money. At Investment Talks, the emcee breathlessly blurts to Adam Neumann, "I didn't understand a word you said, but I wished I'd said it first." Yet, WeWorks plunging to WeCrashed probably doesn't happen without his muse, Rebekah, cousin to actress Gwyneth Paltrow. She encourages her "supernova" to be more and more audacious. A perfect match, Rebekah loves the limelight as much as Adam, not concerned who she steps on as they climb the ladder to success. No one must forget who powers the "supernova." I give WeCrashed 4.0 Gavels and it receives a 65% Rotten Tomatoes rating with a 6.9/10 IMDb score.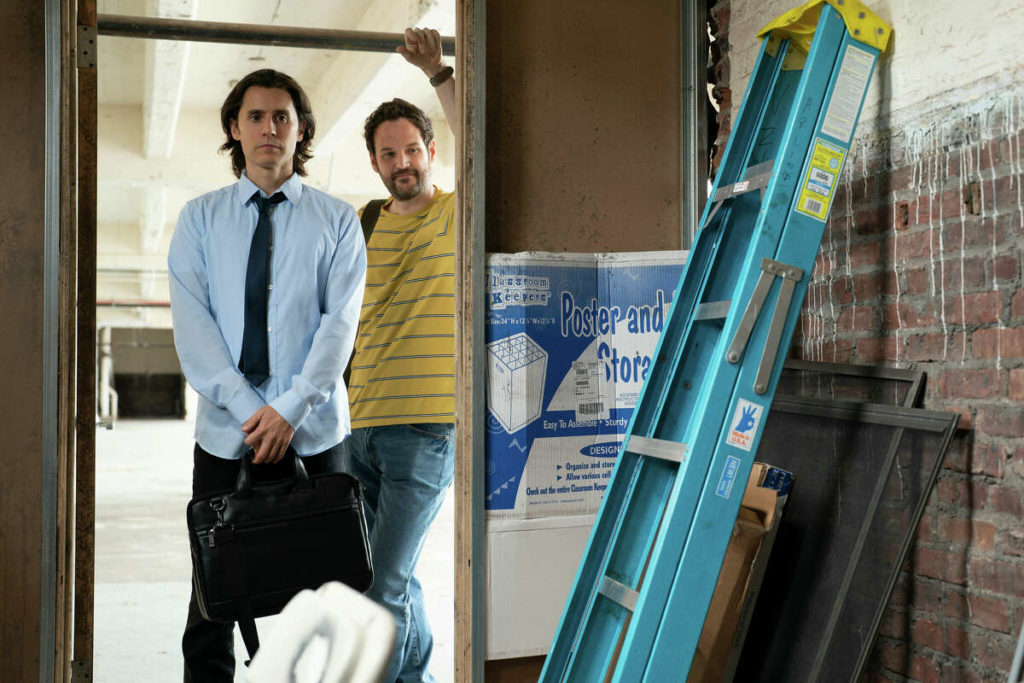 Plot
Prior to 9/18/19 and a Wall Street Journal expose, WeWorks has a $47 billion valuation with 425 office sharing locations in 100 cities and 400,000 members. After all, they do not sell desks, they sell an experience, a lifestyle. Don't you have a bar, a foosball table, and a swing at your place of work? How does this kid from an Israeli kibbutz with no money begin? Twelve years earlier he has an idea of Concept Living. But, no one wants to share a bathroom. Miguel offers Adam cheap office space, a closet for $750/mo. in Brooklyn. Covert the brainstorm from communal living to communal workspace and it worked under the name Green Desk. But, to be a billionaire, Adam needs Manhattan and Rebekah's wedding money.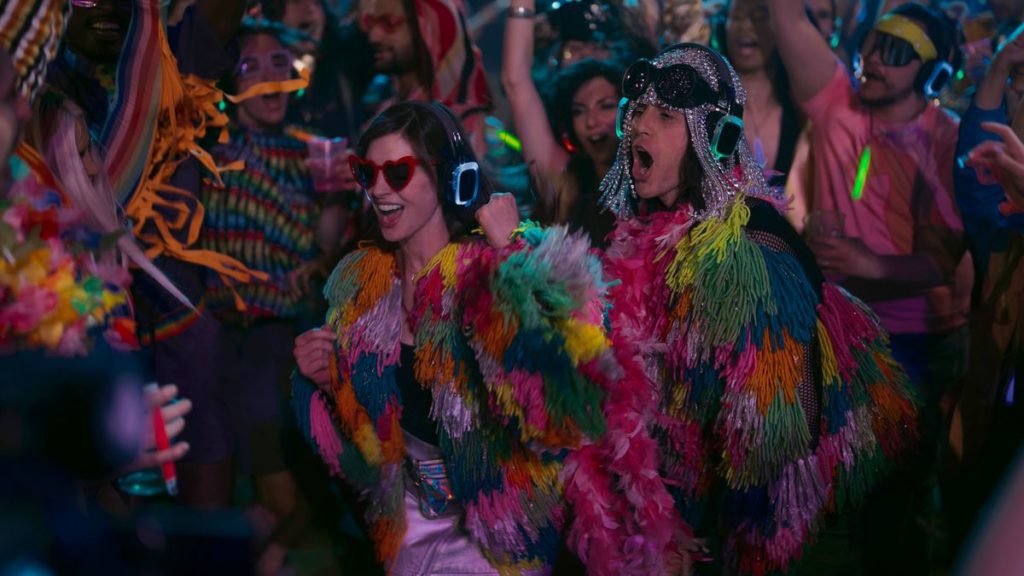 Actors
From Paulo Gucci in the House of Gucci to Adam Neuman was not much of a transformation for Jared Leto. But, as he sells his snake oil, you wonder if he's not some relation to Alfred E. Neuman. Maybe Adam should be on the cover of a resurrected Mad Magazine. Anne Hathaway (The Witches) stars as Rebekah, first in the shadow of Gwyneth and then Adam. She doesn't like that at all.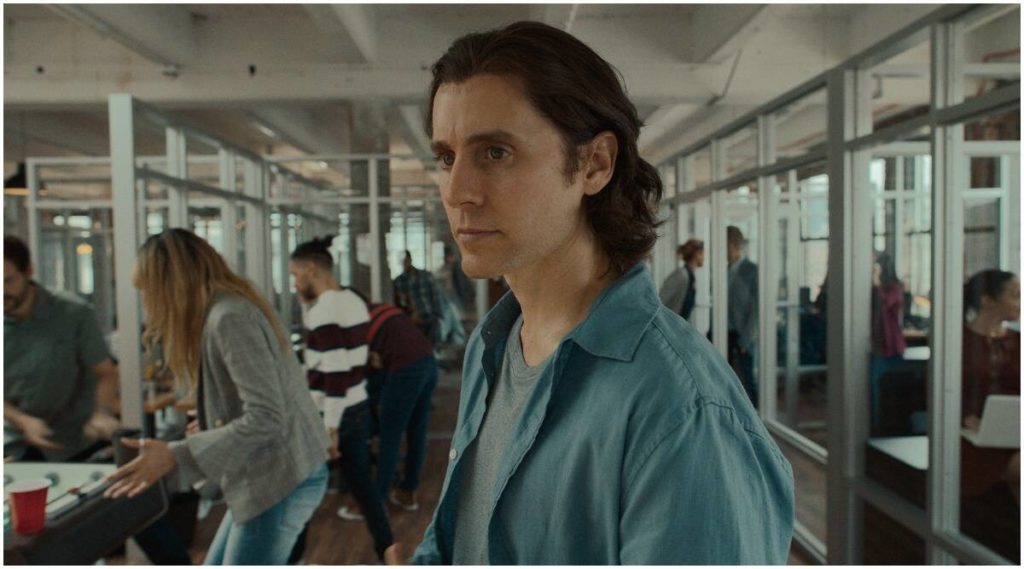 Final Thoughts
Taking the startup from nothing to a disruptor in two episodes, WeCrashed soars. Episode three is something of a letdown as it focuses on a 2012 "summer camp" for employees and Rebekah's stumble and recovery. Yet, if the trailer is a true indicator, WeCrashed is back on the rails headed for a major collision.
"The series fully captures the Monopoly money quality of the startup era, the sense that nothing is quite real, and certainly not relatable to most people on the planet." San Francisco Chronicle
"This cautionary tale about the flameout of the 47 billion workplace startup WeWork feels like a terrific two-hour movie trapped in a meandering, eight-hour miniseries, but Jared Leto and Anne Hathaway dazzle as the delusional founding couple." ABC News
Why do investors entrust their money to folks like Elizabeth Holmes and Adam Neumann? Great ideas don't mean they will be great businessmen or businesswomen.