A Walk Among the Tombstones is for the jaded. Although a 2014 film, it's now a Netflix release. Is it just me, or does it seem like there's a Liam Neeson (Blacklight) movie every week? Of course, that's how you get an estimated net worth of $145 million. Actually, I think this is one of his better action films. Have you heard of Matthew Scudder? A character created by Lawrence Block, he's appeared in 20 books and two movies. A Walk Among the Tombstones is my first stroll with him.
Who doesn't like an unlicensed private detective who sometimes does favors for folks who sometimes, in return, give him gifts? In 1991, Scudder, an NYC police officer, is off-duty in a bar when three thugs enter and kill the owner. He chases them down, shoots all three, and is given a commendation despite being under the influence and some serious "collateral damage." Eight years later, he's now retired and sober with a reputation for helping those in need. Kenny Kristo is not the sort for which he usually does favors. A Walk Among the Tombstones is a gritty film, sometimes brutal and gory, with some torture thrown in for good, or bad, measure. Still, these are particularly nasty killers that deserve all the injustice that Scudder can provide. I give the film 4.0 Gavels and it receives a 68% Rotten Tomatoes rating with a 6.5 IMDb score.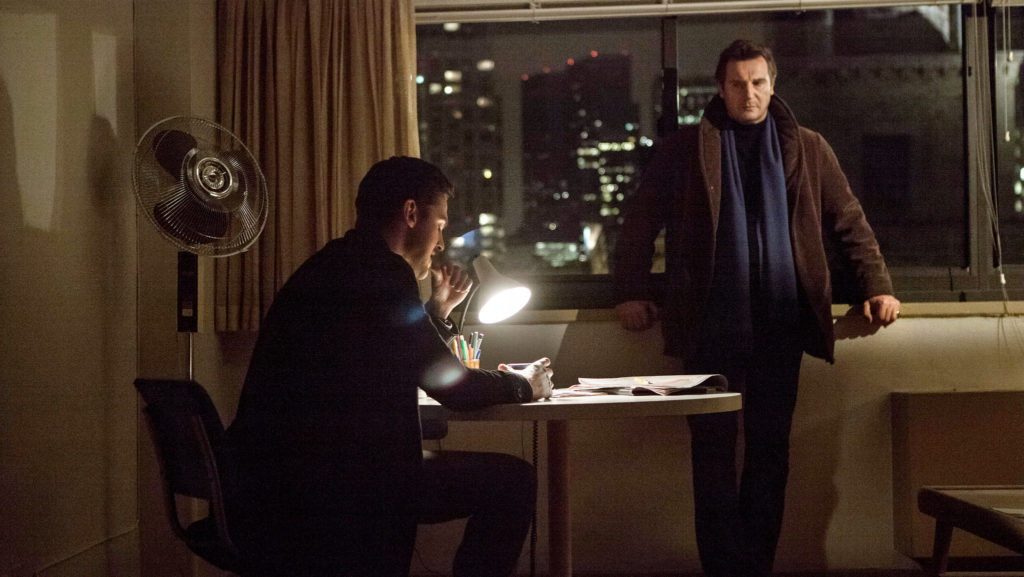 Plot
A fellow AA attendee asks Scudder to help his brother, Kenny, a drug trafficker. Kenny paid $400,000 in ransom for the safe return of his wife, but instead the kidnappers returned her in pieces in the trunk of a car. Scudder initially declines to get involved, but after learning of two other similar incidents, understands that these killers do not intend to stop anytime soon. But, just what does the DEA have to do with this? How are the kidnappers getting detailed information on drug dealers and their families? Scudder has more questions than answers.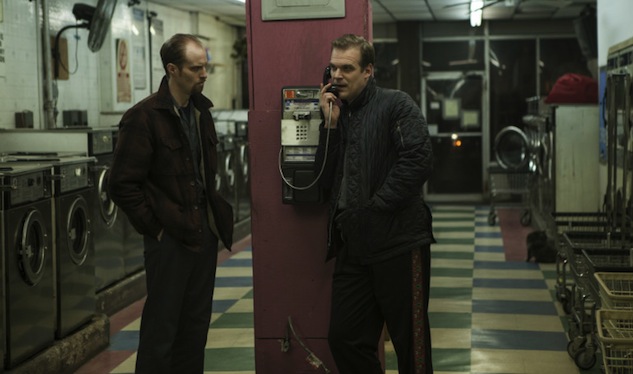 Actors
After finishing seventh in the first X Factor USA, Brian "Astro" Bradley gets into TV and film. Here, as TJ, he's a streetwise, homeless kid who latches onto Scudder. Although helpful to advance the story, his character is a bit contrived. As a really, really bad guy, David Harbour (Black Widow) mentally and physically tortures with some of the best. Ray and brother, Albert, are definitely creepy.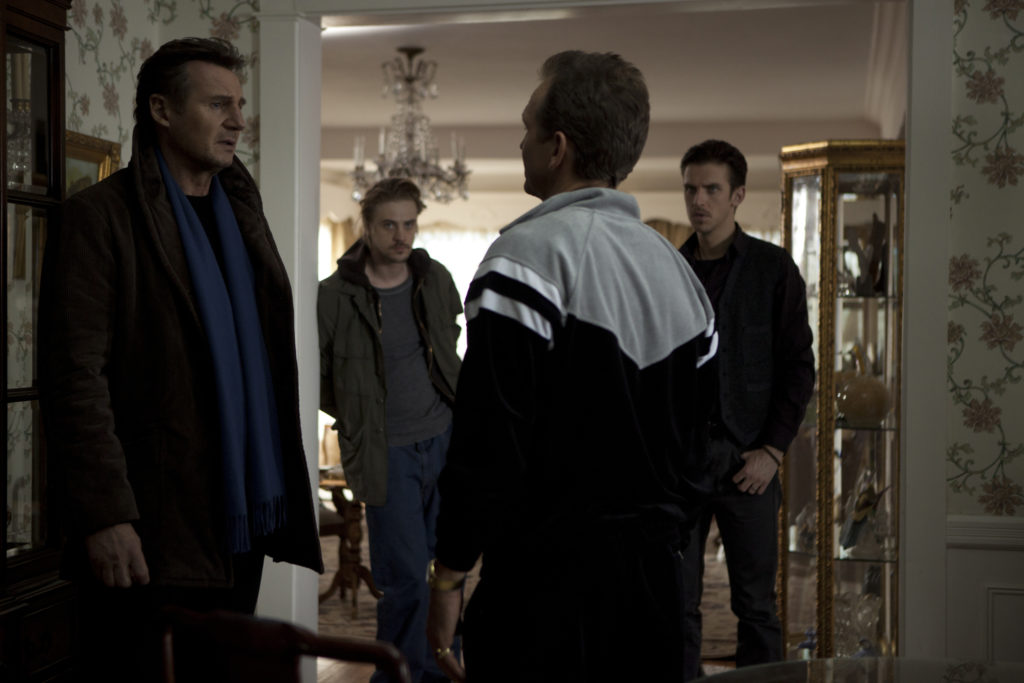 Final Thoughts
How do you become a good detective? "Patience, instinct and blind luck," answers Scudder. And, "if you carry a gun, you are going to end up dead," he mentors young TJ. Set in 1999, A Walk Among the Tombstones is also a walk down memory lane. In this case, the film reminds of all the Y2K disasters that didn't happen.
"This is a stylish and smart thriller." RichardRoeper.com
"Frank's film is much more of a noir outing than a straight action feature, and Neeson slips right into the tone and feel of the hard-boiled detective offering." Film.com
Author Block was happy with Neeson's performance as Scudder, so who am I to complain?