From the World Tour of 4*Town in Turning Red, my first foray into live theater in some time is the U.S. Tour of Ain't Too Proud. Subtitled The Life and Times of the Temptations, its run at the Aronoff in Cincinnati ends March 27th. Certainly not the equal of Hamilton, nor even of The Jersey Boys, but how many are? As is said, let's not let the pursuit of perfection be the enemy of good. I'm sure there's still time to get tickets if you like good music and dance. Nominated for eleven Tony awards in 2019, Ain't Too Proud won for Best Choreography, and it shows. These are some smooth moves.
It's hard to say how much wearing the detested mask throughout the performance of Ain't Too Proud affected my judgment. Yet, my memories of the Temptations is one of smoothness, always in sync, always in tune. Clearly, the old eyes and ears aren't what they used to be, but from time to time, the voices cracked, the moves slightly out of step. Perhaps that's to be expected in this musical packed with 31 songs and dance, the pace fast and furious. In 2.5 hours, you get your money's worth of old songs plus some Diana Ross, Smokey Robinson, Tammi Terrell, and Berry Gordy. Since the other four original members of The Temptations are dead, I'm sure this is Otis Williams version of the truth, but it's still history. I give Ain't Too Proud 4.0 Gavels.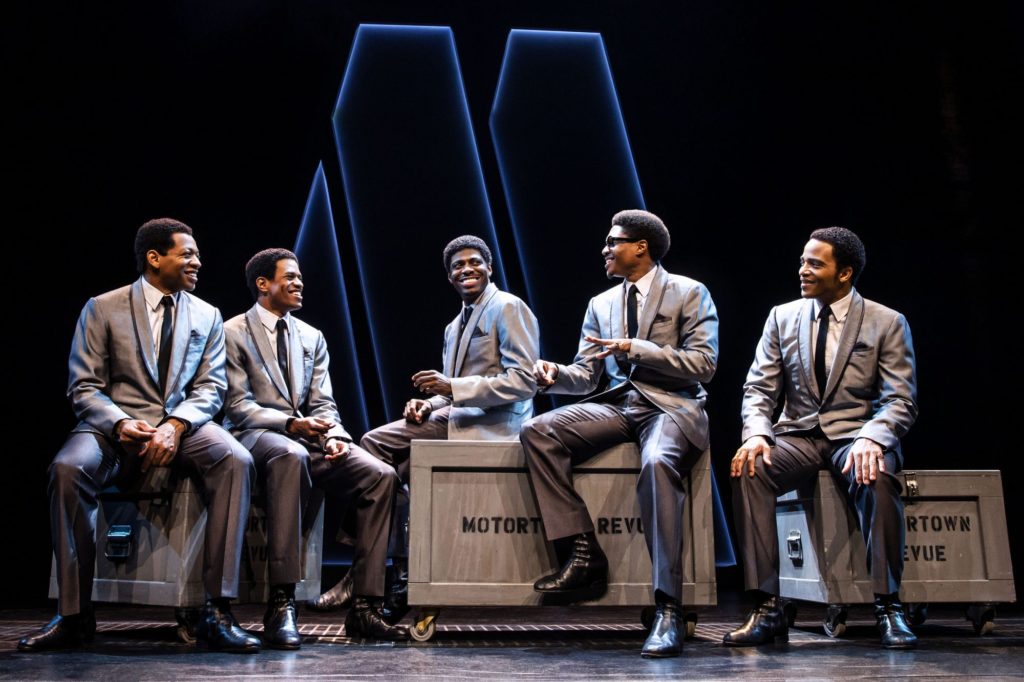 Plot
After six months in jail, a young Otis Williams promises the Judge that he will never see him again. Now, he just needs to find the right pieces for a singing group. Melvin Franklin is a willing bass, if Otis can convince his mother. Next, add Eddie Kendricks and Paul Williams who already have some notoriety in the Detroit area. Add a tenor, Al Bryant, and you get the Elgins, except Berry Gordy demands a new name. Some 23 Temptations later, you get the top R & B group of all-time. The path can be rocky with in-fighting, break-ups, alcoholism, drugs, and more, but the music keeps on coming.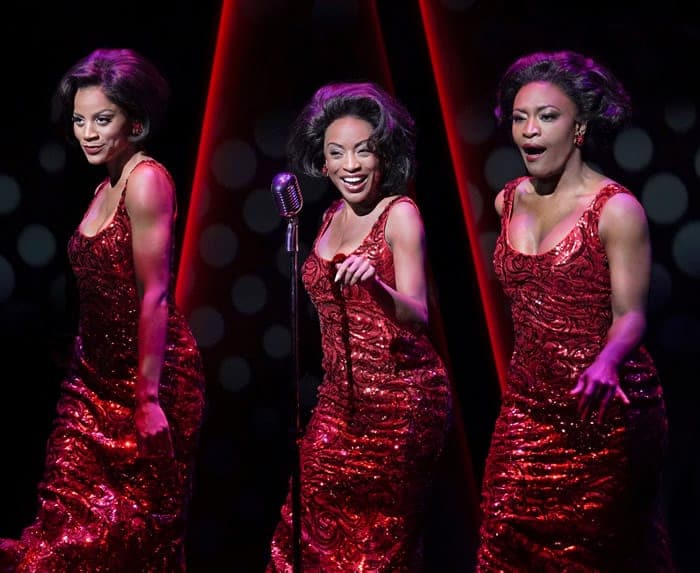 Actors
As Otis, Marcus Paul James is on-stage as narrator, singer, and dancer nearly the entire time. Although Elijah Ahmad Lewis gets the adulation as David Ruffin, I thought Brett Michael Lockley (Al Bryant) the better singer. Harrell Holmes Jr, has that beautiful, deep voice, but it's rarely heard. Overall, the female voices were much stronger and more consistent than the men. Still, for the most part, the guys were solid.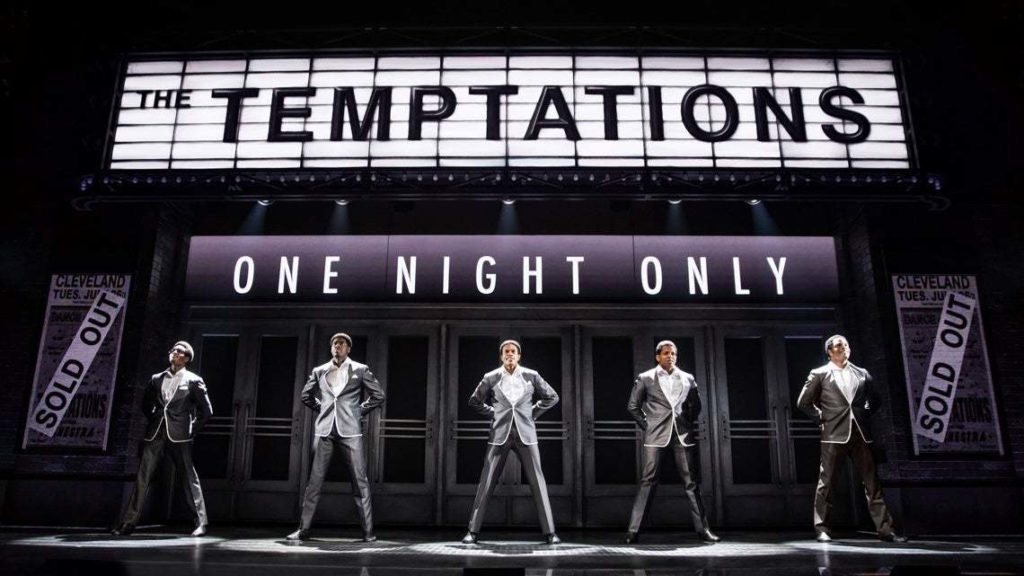 Final Thoughts
After watching Ain't Too Proud, with its revolving door of performers, one easily understands the difficulty the Rock and Roll Hall of Fame has in deciding which members get in and which don't. None of the members wanted to record Papa Was a Rollin' Stone and it became a #1 hit. At other times, Gordy steered #1 songs away from the Temptations because it didn't fit their image.
"Ain't Too Proud is a great crowd-pleasing musical that tells the remarkable true story behind The Temptations. This show is able to provide a good amount of historical context to what happened during the era of the classic 5." Broadway World.com/Raleigh
"If there's one theme that does emerge as one singer after another is fired, dies or is replaced by a sound-alike, it's that the success of the group was never about the uniqueness of the 20-plus terrific but interchangeable vocalists who have been part of the group over the years. It's all about their blend — and their music." Variety
It's not Just My Imagination (Running Away From Me), My Girl liked this one a lot, but felt the first 1.5 hours was better than the last hour. I agree.