Pixar explores the difficulties of being thirteen in Turning Red. Surely, if the Toronto Transit Commission issues you an adult ticket, that must mean something. At age 5, in 1994, Rule #1 is Honor Thy Parents. Do everything they ask. But, in 2002, Mei can't forget to be herself, especially with 4-Town coming to Toronto on their World Tour. As an A+, overachieving young girl, certainly Mom and Dad will follow logic and reason and allow Mei to attend the concert. Turning Red is only one of the hurdles Mei must overcome.
Continually creative, Pixar launches a red panda in Turning Red. Jin and Ming run one of the oldest temples in Toronto. Mei knows her family has a mystic connection to the red panda, but her parents have yet to fill her in on all the details. That is, soon, Mei will also have de-tail, de-red fur, and de-size of a red panda. Thinking she still had time to talk to her daughter about "the facts of life," Ming thinks the screams of "I'm red" relate to another event that occurs to young girls about that time. Ming's reaction only leads to further embarrassment for Mei. Any strong emotion releases the red panda in Mei. How does any eighth-grader control her emotions? I give Turning Red 4.0 Gavels and it receives a 95% Rotten Tomatoes rating with a 7.2/10 IMDb score.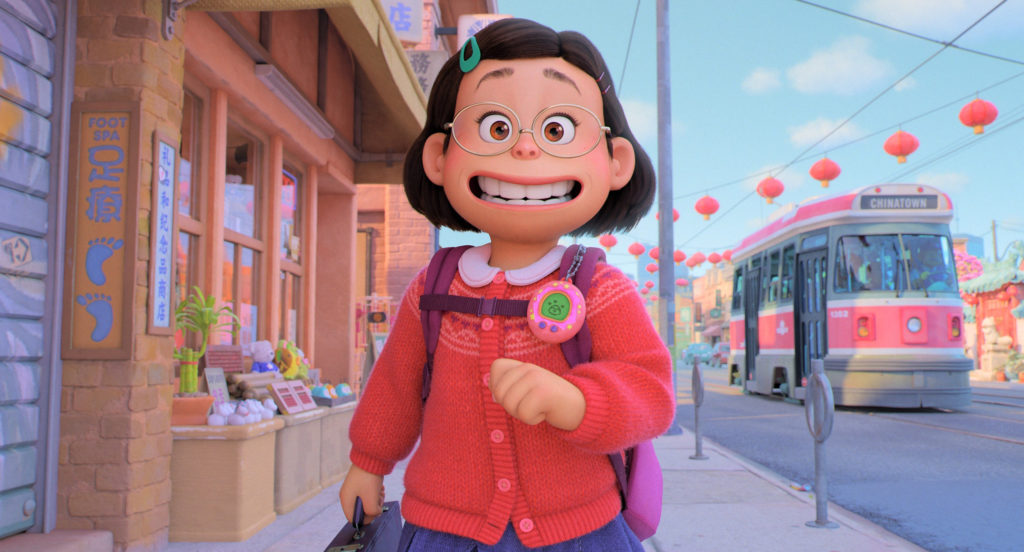 Plot
Priya, Abby, Miriam, and Mei are best friends, thinking about boys in general, and 4-Town boys in particular. Mei, Turning Red, might be a bit unsettling at first, but maybe they can use it to their advantage. First, Mei must lean to control this "inconvenient genetic thing" she inherited from mom and generations of female family members. The cure is the ritual performed at the next red moon, the same date as the 4-Town concert. Something's got to give.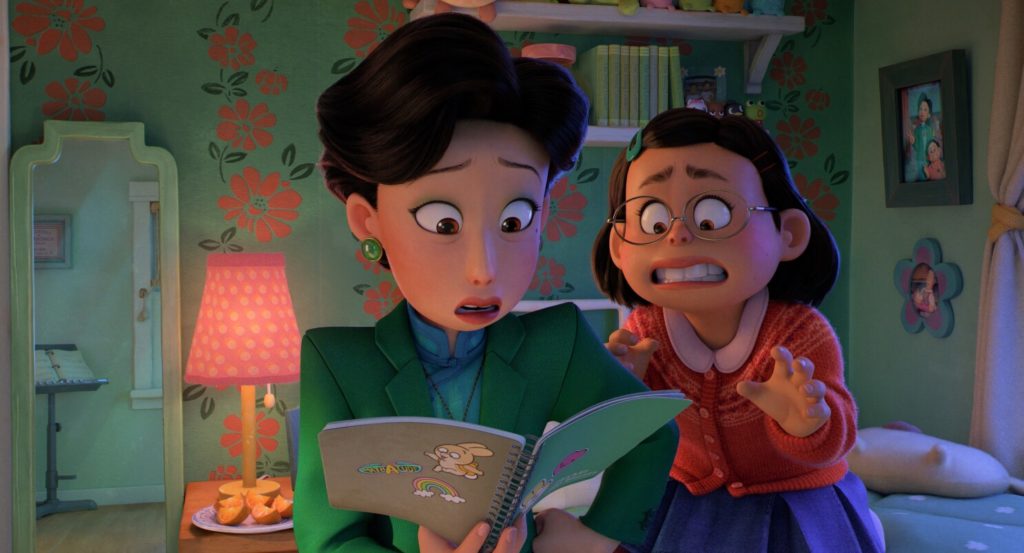 Actors
To prove to her mom that she can control Turning Red, Ming puts Mei to the test. In a terrific scene, Mei controls her emotions despite being shown her second place spelling bee trophy (horrors), the later a box full of cute kittens. Mom still says no to the concert.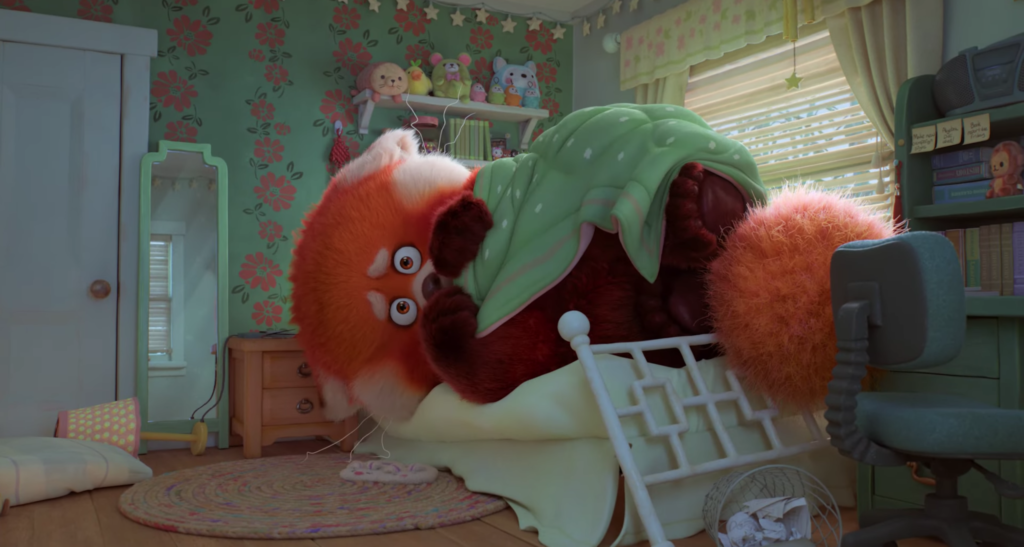 Final Thoughts