No, it's not "an instant classic like E.T. or Back To The Future" (Dish Nation), but The Adam Project is fun and I understand the comparison. It was cool enough for Tom Cruise to have interest back in 2012. Wrap up Free Guy with Ryan Reynolds and it's on to The Adam Project for director, Shawn Levy. And, in essence, you get two "Ryan Reynolds," one as Big Adam Reed and another as twelve year old Adam Reed. So, you have to find the right kid, with the right timing. With the edges of Ryan Reynolds softened just a little for a PG-13 rating, one could say young Adam is the right amount of mouthy, and gets the best lines.
Initially, I thought the graphics in The Adam Project seemed a bit cheesy, then they grew on me. The Reed homestead in British Columbia is gorgeous, although I'm not sure it fits the professor, creator of time travel, predictable abode. As I've said repeatedly, I'm not a fan of time travel movies, but someone has to fix the broken future. So, here comes Adam Reed from 2050 to find his wife, Laura, lost to time travel in a jump to 2018. Except, he erroneously lands in 2022 at his old house. Against all the rules, he unintentionally makes parallel contact with his twelve year old self. What's 2050 like? "Think Terminator on a good day." I give The Adam Project 4.0 Gavels and it receives a 70% rotten Tomatoes rating with a 7.6/10 IMDb score.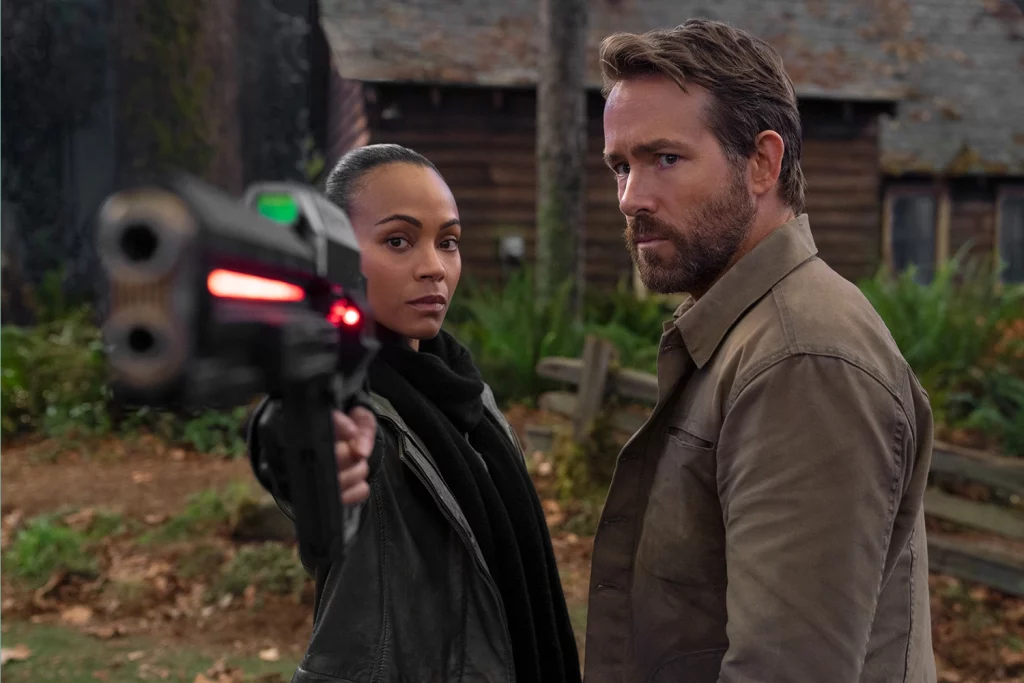 Plot
It's been a year since his father died, and young Adam struggles with his loss. "This is the third time you've been suspended for fighting." "I know. You'd think I'd be better at it by now." Tonight, his mother, Ellie, is going out with a co-worker. "I don't think this is a date." "Your dress thinks it's a date." Chased through a wormhole by Maya Sorian, his dad's primary investor, Big Adam's ship needs repairs. He needs young Adam's DNA. Just how does this strange guy know young Adam's name and that of his dog, Hawking? And doesn't that look like a light saber?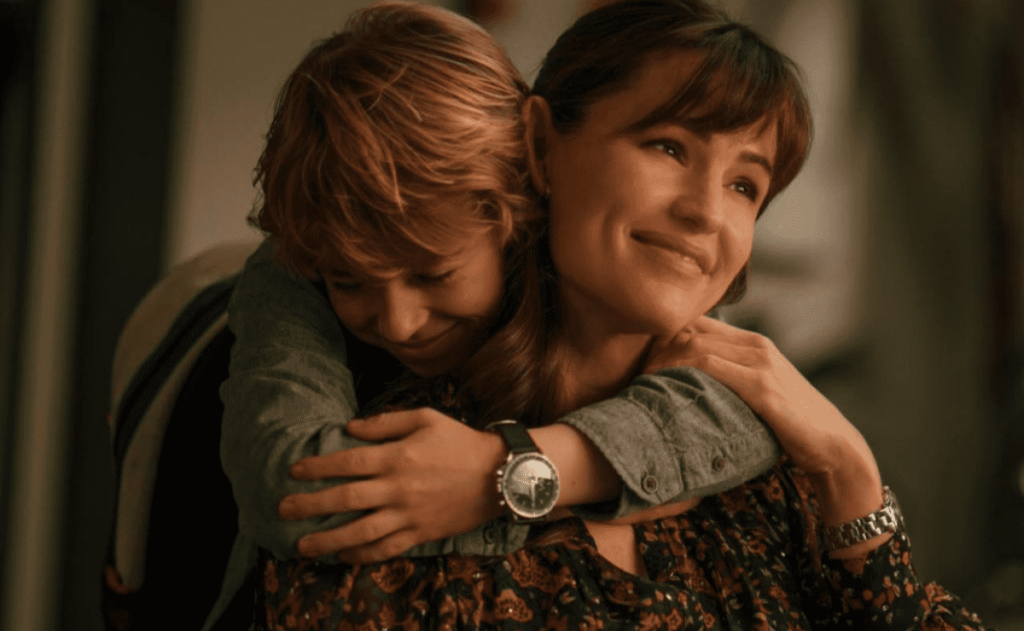 Actors
The producers did not skimp on name actors. Not only do you have Reynolds (Red Notice), you get Jennifer Garner (Ellie-mom), Mark Ruffalo (Louis-dad), Zoe Saldana (Laura-wife), and double Catherine Keener (Maya Sorian-evil investor). Still, it is Walker Scobell, in his first major role, that makes or breaks this film. He's got to go toe-to-toe with Reynolds and he does.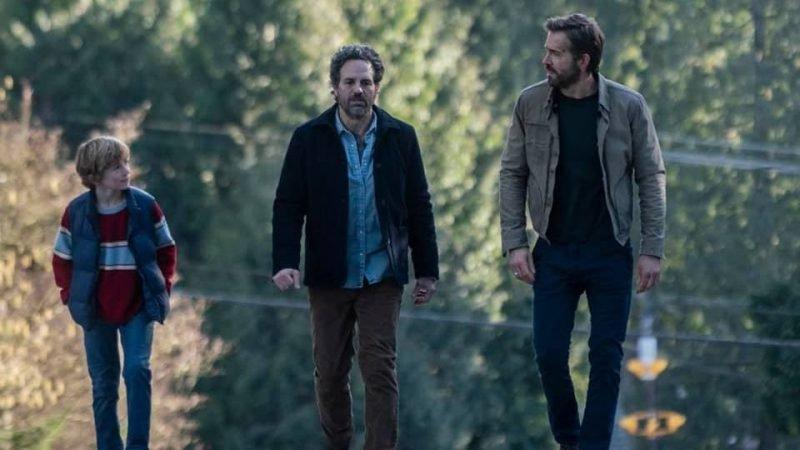 Final Thoughts
As Ellie struggles to raise a rebellious Adam, she notes, "Babies are pure love. Teenagers are assassins of happiness." Overall, the cast of The Adam Project knows this is all tongue-in-cheek but they look like they are having a blast. Notably, it comes across the screen.
"As Adam says in the film, the most valuable resource on earth is time, and The Adam Project is worth all 106 minutes." Arizona Republic
"Funny, fast-paced and surprisingly tender." Wall Street Journal
Find The Adam Project on Netflix along with time jets, magnetic particle accelerators and an Infinite Shifting Plasma Containing Algorithm. No, you don't need to be a physics major to enjoy this flick. Actually, that might do more harm than good.