Our Flag Means Death roughly translates to Our Show Means Boredom. After the abomination that was Jojo Rabbit, Taika Waititi returns to star (Blackbeard) and direct this HBO ten-part series ending March 24. If you know the name Stede Bonnet, it may be because he is a villain in Seasons 4 and 5 of Outlander. In fact, he is a true Barbadian pirate known as The Gentleman Pirate. Like the character in the show, he was a landowner, paid to have a ship built, hired a crew, and became a pirate, despite knowing very little about the sea. Moreover, he became friends with Blackbeard.
All of the foregoing is just part of a historical tale ripe for a fine drama. Instead, creator and writer, David Jenkins, makes Stede Bonnet a bumbling idiot and tries to turn his life into a comedy. Apparently successful with critics and early viewer support (90% Rotten Tomatoes and 7.5/10 IMDb), I found Our Flag Means Death to be closer to Saturday Night Live skits which barely flow together. Certainly, the appearances of Leslie Jones (Spanish Jackie) and Fred Armisen (Geraldo) give credence to that opinion. The trailer indicates Blackbeard will trade secrets with Bonnet. "I'll teach you to be a pirate and you teach me to be an aristocrat." Maybe it gets better, And, maybe grog will turn into champagne. After three episodes, Our Flag Means Death earns 2.0 Gavels and no dubloons.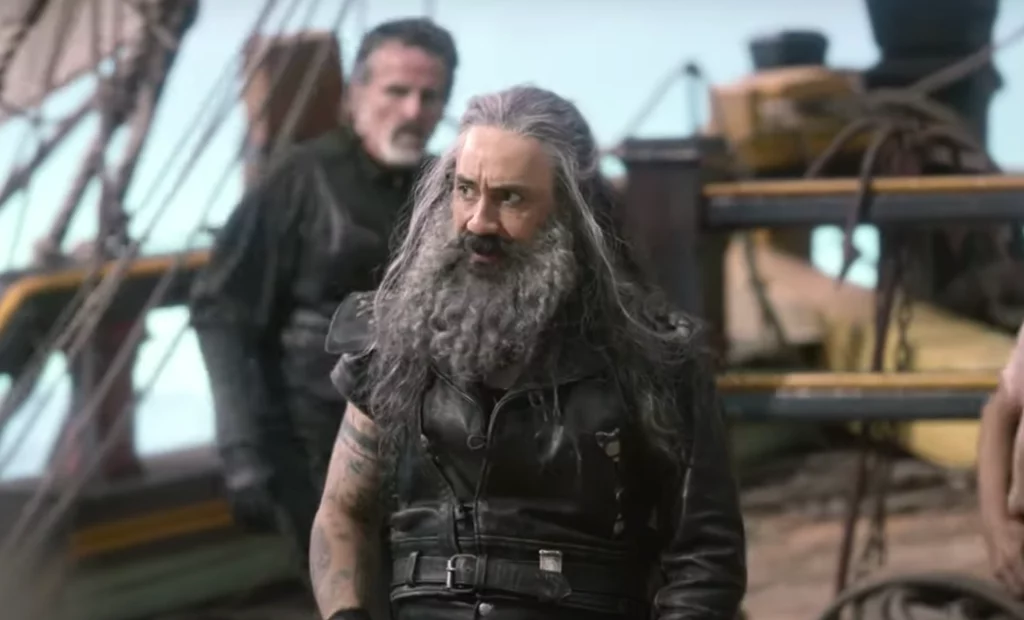 Plot
It's 1717 and the Golden Age of Piracy. Bonnet and his ship, the Revenge, have been at sea for weeks and the crew is restless. The latter want stealing, pillaging, killing, plotting, and scheming. On the other hand, the Gentleman Pirate will be the scariest of all, by killing with kindness. In addition to paying wages to the crew, he reads to them of Pinocchio. When the ship runs aground, he explains to them the concept of a vacation. By sheer luck, Bonnet comes into possession of a hostage, so it's off to the Republic of Pirates, a hellish cesspool with a gift shop. There, surely someone will buy the hostage. Spanish Jackie knows a fool when she sees one.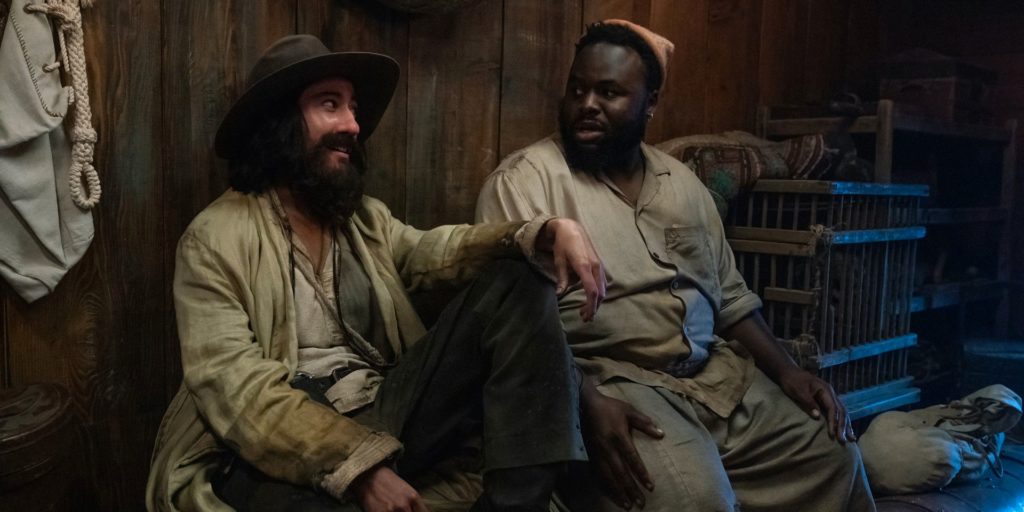 Actors
Appearing in the Jumanji films, Rhys Darby plays the over-the-top silly Stede Bonnet. I understand satire but is a man pardoned for piracy, then later hanged for piracy, a suitable subject? IMDb states Vico Ortiz (They/Them) is a non-binary/gender fluid actor who plays, perhaps understandably, Bonifacia/Jim. As a waitress, she killed one of Spanish Jackie's 20 husbands and now hides on Bonnet's ship as a man. (See pic above.) Jackie offers a reward of 20 dubloons for her capture.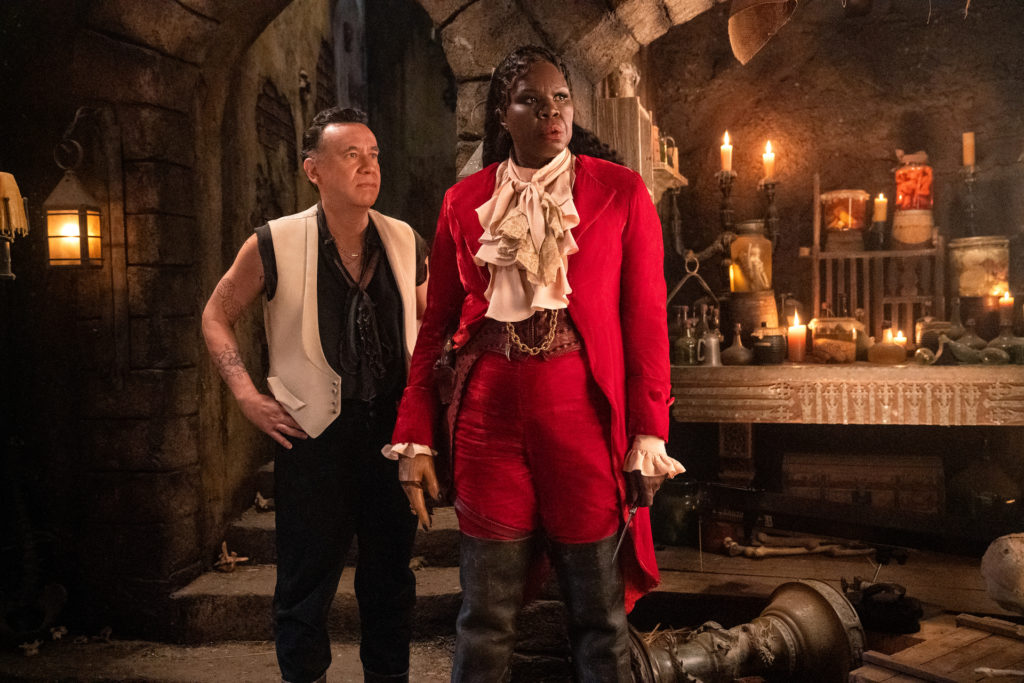 Final Thoughts
Is Bonnet haunted by his past? His father referred to him as a lily-livered little rich boy. HIs classmates bullied him. History suggests an unhappy marriage. Certainly, Our Flag Means Death makes no attempt to discover his true motivations. Unsuccessfully, it only mines for humor.
"While in some ways, Bonnet is a role [Darby] was born to play, with plenty of opportunities for flailing both verbally and visually, many audience members may find he quickly grates." Stuff.co.nz
"Our Flag Means Death proves to be too droll for its own good." RogerEbert.com
A native doctor advises a troubled Bonnet, "some men are not meant for adventure." I'll add, some show are meant to be cancelled.