Yahoo announces that Suspicion is "the first aggressively average thriller of 2022." Sorry, but I have no idea what that means. Actually, the first two episodes, just dropped on AppleTV+, show promise. Four seemingly disparate characters in London find themselves under Suspicion of kidnapping the son of a media mogul in New York City. Based upon an Israeli series, False Flag, the eight part series lands on Fridays. Notably, the big name star, Uma Thurman (The War with Grandpa), playing media mogul Katherine Newman, barely appears in those first two episodes. As some suggest, is she wasted? The end of episode two hints of bigger things to come.
Why did the FBI flag these four individuals? Sure, all happened to be at the Park Madison Hotel at the time of the kidnapping, but so did hundreds of others. Tara teaches at Oxford University and protested that Leo's Newman's admission was due to his mother's contributions, but is that enough to make her a planner. Natalie gets arrested on her wedding day, literally at the altar. She's in finance; could she be the "money man?"
Aadesh just wants a better life for his family. He interviews for a cybersecurity job with the Cooper Newman Foundation. He has the tech skills to be a part of the conspiracy, but what is his motive? Sean certainly appears to be "the muscle," but would not ordinarily run in the same circles as the others. So, what is The Truth? With the promise of still better times ahead, I give Suspicion 3.5 Gavels and it receives a 55% Rotten Tomatoes rating. Thus far, it averages a solid 7.5/10 IMDb score.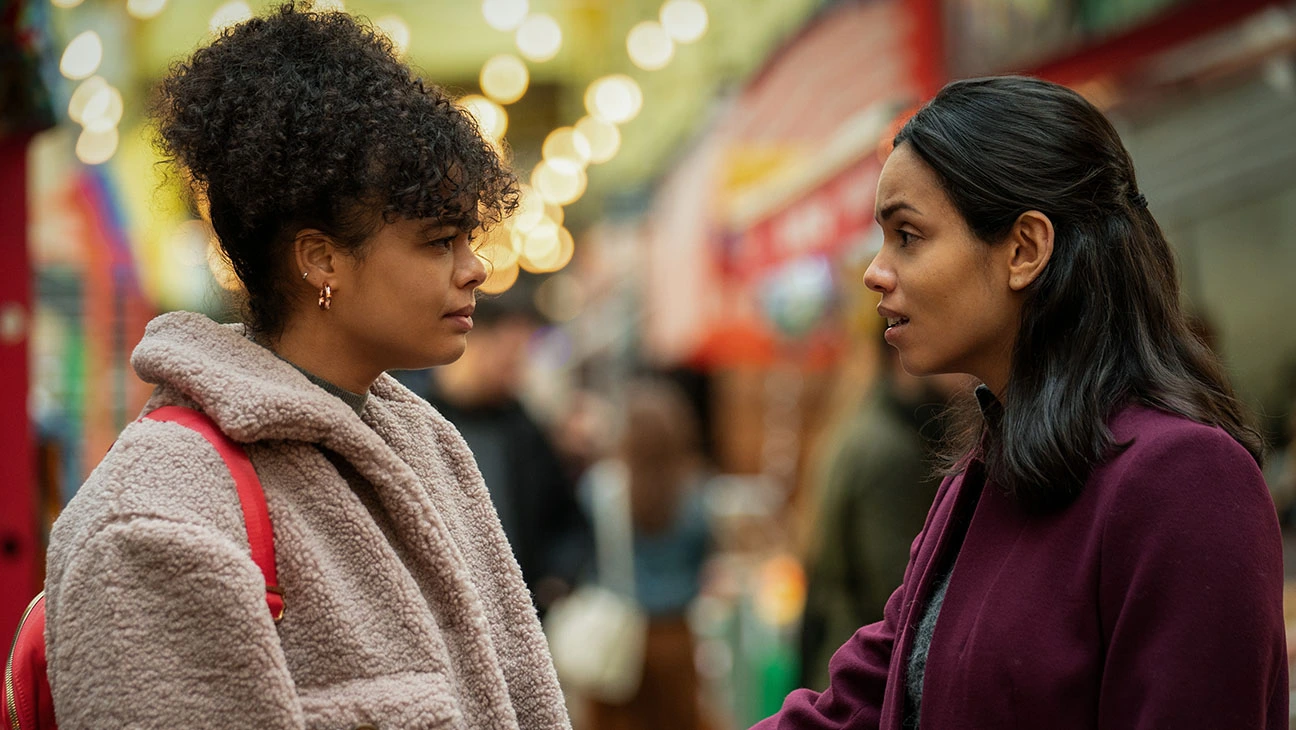 Plot
The FBI dispatches Agent Scott Anderson to lead the investigation. London detective Vanessa Okoye will allow him to watch, but not interrogate the suspects. Natalie refuses a lawyer, Aadesh will only respond "no comment," and, like the others, Tara proclaims her innocence. To the dismay of Anderson, the London police decide to release all three. Will they make a mistake? Just after their release, an ominous message appears. Katherine Newman is clearly in the crosshairs of someone. Her appointment as ambassador to England is up in the air.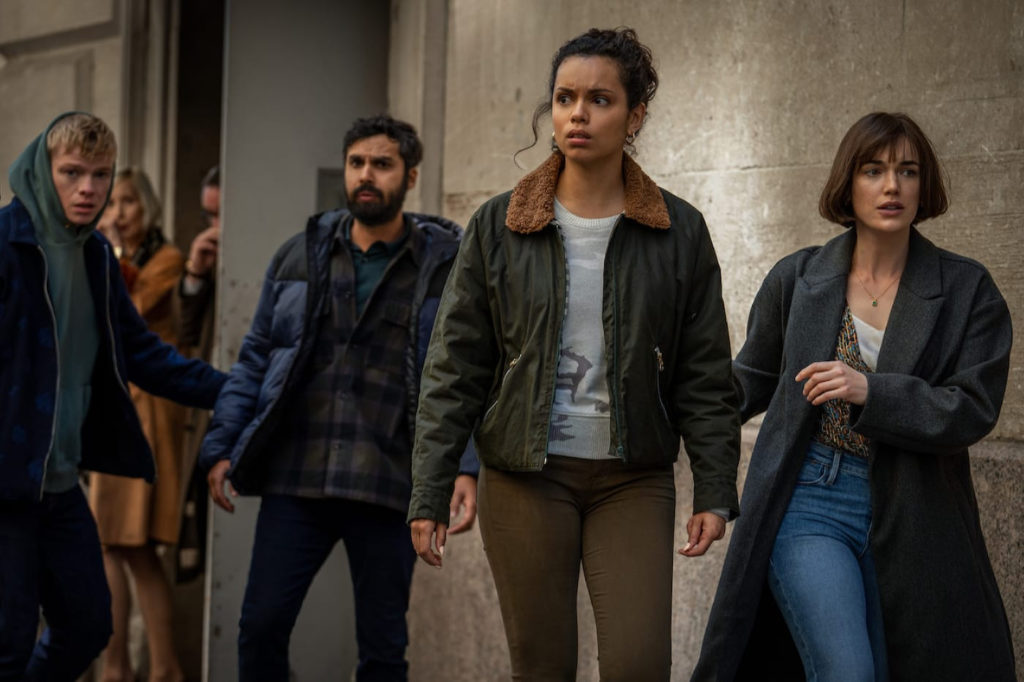 Actors
You know him as Raj from The Big Bang Theory. Here, Kunal Nayyar is Aadesh, clearly ambitious and frustrated, but enough to become a criminal? Perhaps the most interesting character is Elizabeth Henstridge as Tara. There seems to be a lot going on behind those bangs. A wonderful character actor, Noah Emmerich (Space Force) is no-nonsense Scott Anderson. The Yanks don't coddle the criminals.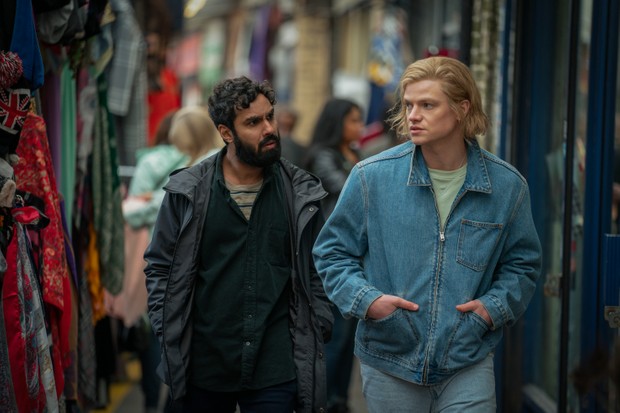 Final Thoughts
"Tell the truth, Katherine, or your son dies." Such is the end of episode two as someone hacks into the live feed from a Congressional hearing. Aadesh just got out of jail. Are his IT skills that good? Are there others involved? Previews hint the group will try to prove their innocence. Certainly, Sean is not an innocent, but what is his connection? The plot thickens.
"Follows the 24 playbook: Count on breathless excitement and engaging characters to outrun any gaps in logic." San Francisco Chronicle
"This is political-thriller territory of a special kind, as riveting as it is complex." Wall Street Journal
This one is built for bingeing, not week-to-week-ing. Shame on you, Apple! Only time will tell if I get back to it.