Not a fan of Hotel Transylvania 3, Hotel Transylvania 4 may have transformed me. Perhaps the failure to recruit Adam Sandler to reprise his role as Dracula for the fourth time was a good thing. Besides, it's not as if Hotel Transylvania 4 has a mad scientist living in the basement. Who else but Van Helsing would have a Monsterfication Ray? Therein lies the hook. The ray transforms humans into monsters, and monsters into humans. Thus, the title of the film becomes Hotel Transylvania: Transformation. But why would anyone want to transform themselves? It seems Drac has a secret on the 125th Anniversary of Hotel Transylvania.
Colorfully presented and wittily written, Hotel Transylvania 4 provides 87 minutes of entertainment for kids and adults. Available on Amazon Prime, Drac and Johnny must travel to the deepest jungles of South America to find the crystal to repair the Monsterfication Ray. Now, a mere mortal, Dracula finds problems of a different sort with the sun, not to mention rain, allergies, mosquitos and piranha. Son-in-law, Johnny, always effervescent, enjoys his new dragon-body, and can't wait to show Mavis. Ultimately, it's Mavis and Ericka to the rescue. The ladies always have a few tricks up their sleeves. Hotel Transylvania 4 receives 3.5 Gavels and it garners a 56% Rotten Tomatoes rating with a 6.1/10 IMDb score.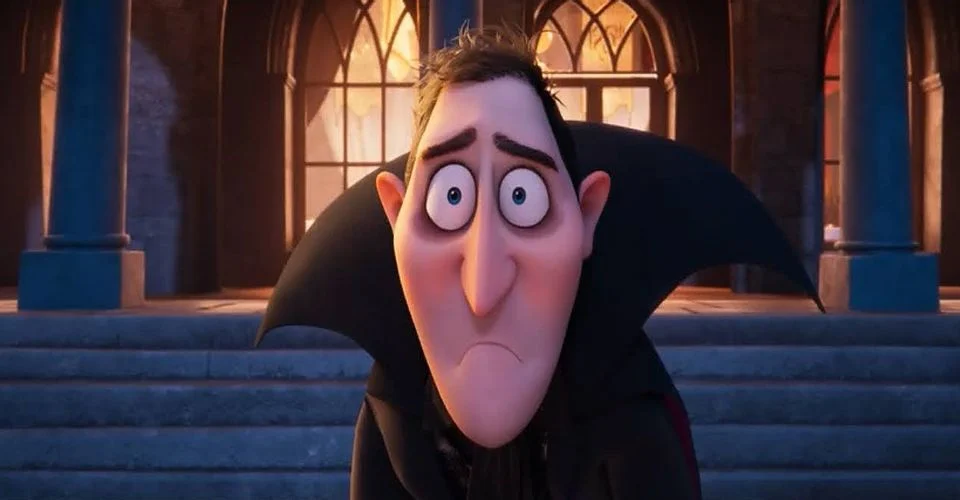 Plot
Ready to retire and spend more time with Ericka, Drac prepares his speech turning over his beloved hotel to daughter, Mavis and son-in-law, Johnny. Excitedly, Johnny blurts out all the changes they will make, much to Drac's chagrin. Changing his mind, Drac explains to Johnny that Monster Real Estate Law forbid humans from owning the hotel. Of course, Van Helsing has the solution, but the ray goes awry. Roles are switched, including the now hunky Frankenstein (see bottom pic). It's a father/son-in-law bonding trip to South America before Mavis and Ericka find out, as if that's gonna' happen.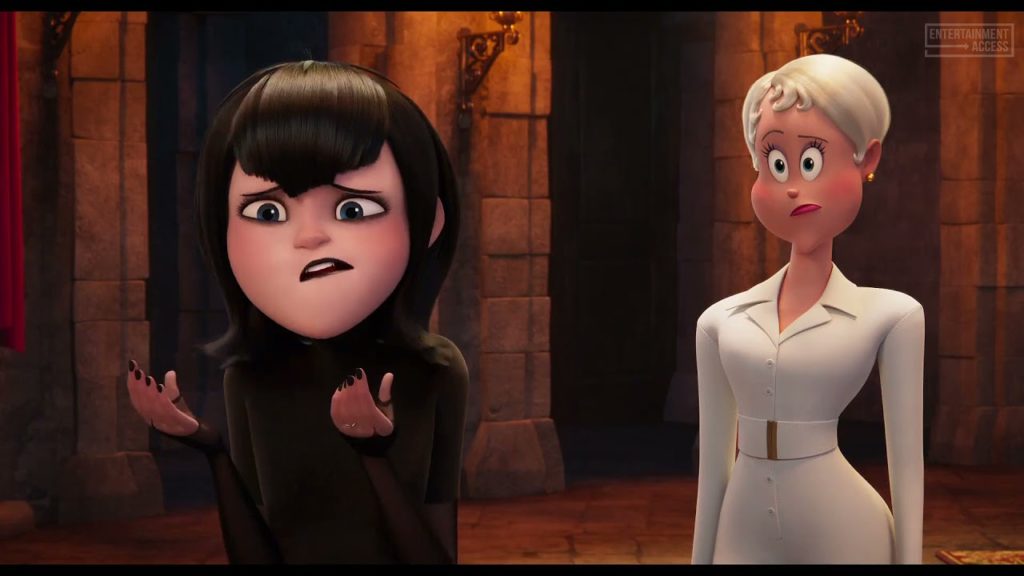 Actors
In his first major film, Brian Hull voices Dracula. Paired with Andy Samberg as Johnny, they form a nice odd couple. Selena Gomez, fresh off her hit series Only Murders in the Building, voices Mavis, alongside Kathryn Hahn who is Ericka. The wild and crazy Van Helsing gets the voice of Jim Gaffigan.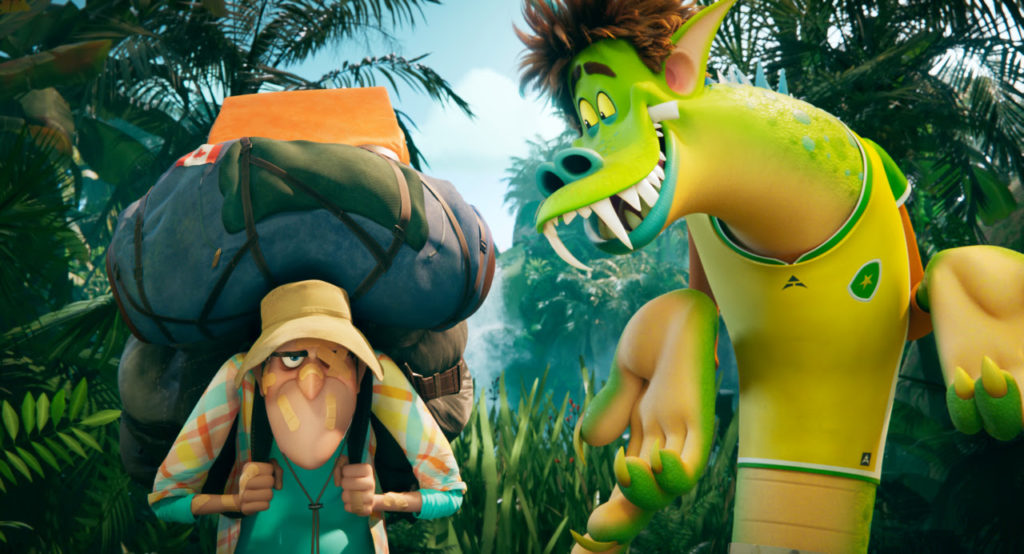 Final Thoughts
Is Dracula really Mr. Cranky Fangs? Does he look for the worst in everybody? Just what will it take for Dracula to find out the Johnny is the "marshmallow?" Most assuredly, the Cave of Reflexion will help. But, the transformations keep mutating. Will Johnny forever be a mindless ravenous beast? Stay tuned.
"My Yelp review for this hotel is 'would do business again.'" RogerEbert.com
"Sufficiently goofy-sweet to please its target demo; those who find the humor toothless should at least appreciate the distinctive animation, which can be as energetically wacky as classic Looney Tunes." Hollywood Reporter
Is this really Freaky Friday on a Road Trip? Not exactly, but you'll enjoy the plane, blimp, jeep, and boat rides.