Will Only Murders in the Building be for Hulu what Ted Lasso is for Apple TV+? With a 100% Rotten Tomatoes rating and an excellent 8.7/10 IMDb score, it's off to a great start. Described as a true crime spoof, Hulu dropped the first three episodes on 8/31/21 with seven more to follow weekly. Created in part by Steve Martin, it has his all the elements of his silly, funny, quirky personality tacked onto excellent co-stars and great cameos.

Since the "focus" is Only Murders in the Building, the viewer might suspect the series to be claustrophobic. Who knew the neighbors in the Arconia would include such guest stars as Nathan Lane and Sting? One might suggest Only Murders in the Building is a mixture of Knives Out, Clue, and the Hardy Boys. So, to update the concept, add crime podcasts, one being Tina Fey hosting All is not OK in Oklahoma. There's no shortage of talent and quips in Only Murders. When Oliver says he never locks his apartment door, Mabel wryly notes "I guess old white guys are only afraid of colon cancer and societal change." I give Only Murders 4.0 Gavels.
Plot
Charles, Oliver, and Mabel barely acknowledge each other though they live in the Arconia. Unaware, each is also a true crime podcast junkie. When neighbor Tim Kono ends up dead, declared a suicide, these misfits band together to investigate. No one liked Kono so they have lots of suspects. Over-the-hill and loner actor Charles, and pariah director Oliver, see a chance to cash in on their own podcast. Mabel doesn't bother to tell anyone that she had her own issues with Kono. Two months later, she's found next to a body covered in blood. Maybe all is not well in the Arconia.
Actors
In 2004, Comedy Central ranked Steve Martin sixth on the list of the 100 all-time best stand-up comedians. No one in the Arconia likes Charles and he likes no one. Yet, he grows on you. Similarly, Oliver is a weaselly, ingratiating sort you'd avoid in an elevator. But, Martin Short's comedic timing with Martin couldn't be better, the smack-downs perfect. Finally, Selena Gomez as Mabel has that unexpected Roy Kent ability to cut through the crap with an unfiltered tongue.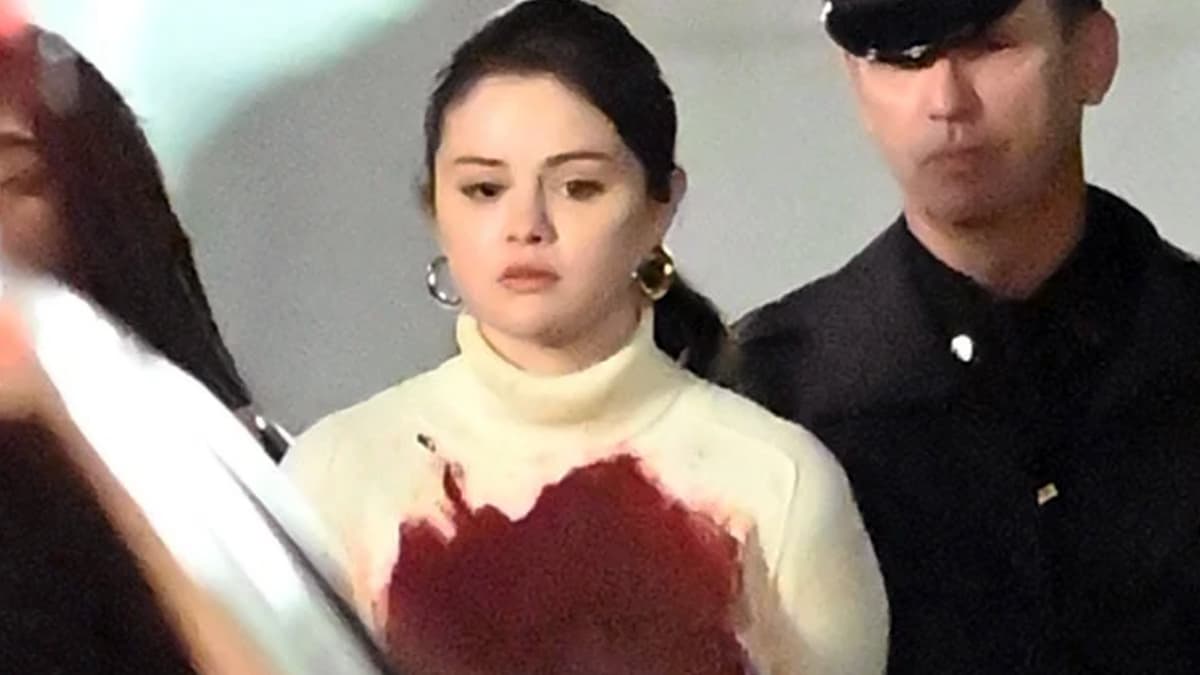 Final Thoughts
In Only Murders, Charles confidently believes that NYC is safe. "It's the boondocks you have to worry about." To the contrary, Mabel knows that a female "must binge Dateline to find out how not to end up on Dateline." Always pessimistic, Oliver is certain that "just when you feel it's all the same, you get hit by something you never saw coming." And "this sends the investigation in a whole new direction."
"The series soon turns out to be — like The Princess Bride, Galaxy Quest, or Jane the Virgin — that rare and wonderful thing: the parody that also offers a great example of the genuine article." Rolling Stone
"Of course, Martin and Short have a great rapport, a kind of comedic shorthand and flawless timing. But Gomez joins right in – a kind of deadpan, acerbic presence who keeps the other two in check and adds a much-appreciated contemporary contribution." Arizona Republic
Some of the comedy doesn't work, for example, Splash the Musical turning into Splat the Musical. Still, I wanna' know whodunnit. I think you will, too.