Enlightening, but not really entertaining, describes The Dark Divide. The film is a cross between Wild (Reese Witherspoon) and Land ((Robin Wright) without the earnestness of either. All three major players suffer life-altering events. None adequately prepare for what they are about to face. Wild is a journey of "healing and self-discovery." On the other end of the spectrum, Land is grief in total isolation. Robert Michael Pyle "hopes his journey will help him get through the anger." Yet, the naivete and nerdiness of Pyle doesn't feel right for one allegedly so accomplished in his field. It turns out my gut-feeling was right.
Locals in the state of Washington refer to the Gifford Pinchot National Forest as The Dark Divide. The film calls it 2,000 square miles of wilderness, "undeveloped, unexplored, and unprotected." The viewer reads "this really happened in 1995." Based on the book, Where Bigfoot Walks: Crossing the Dark Divide, it happened, just not like it is portrayed. The real Bob Pyle previously backpacked in New Guinea and Costa Rica, hardly the novice portrayed in the movie. The pretend Pyle received a Guggenheim grant to study butterflies and moths. Even better, the real one got it to study the legends of Bigfoot (REI.com). Pyle believes the movie "character is much more relatable to start out as a novice in the woods." I found him neither relatable nor believable. I give The Dark Divide 3.0 Gavels and it receives a 93% Rotten Tomatoes rating with a more realistic 6.0/10 IMDb score.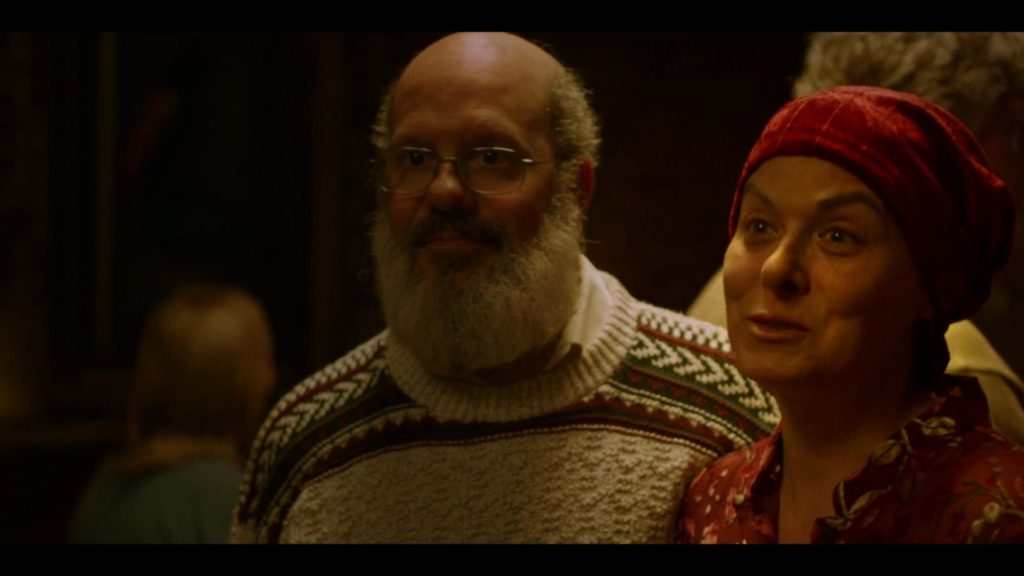 Plot
An author of several books, lepidopterist Robert Michael Pyle, steels himself for the loss of his wife, best friend, and illustrator, Thea Linnea Pyle. Clearly, she is the practical to his idealism. How will he survive without her? The halls of university life leave him ill-suited for the land of Bigfoot. Even his colleagues smirk at the unlikeliness of his plans. Her death compels Pyle to set out on a 30 day trek in search of a new species of butterfly. He will find bears, wolves, storms, and man. Only a few are friendly.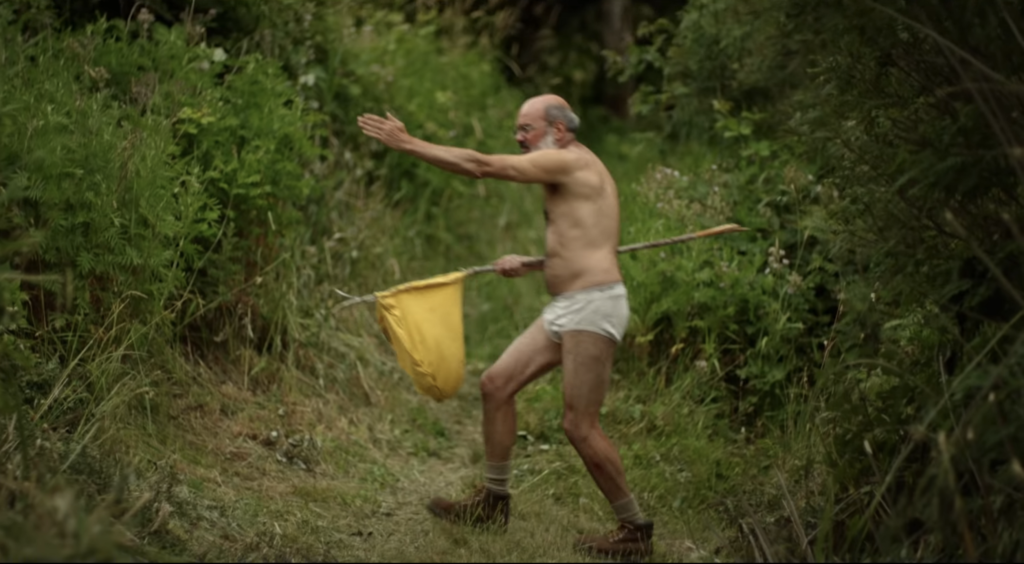 Actors
For the brief time she is on-screen, Debra Messing (Will and Grace) is fantastic as Thea. She seems so mismatched with Robert, played by David Cross (Goliath). As a liberal elite, out-of-touch with the common man, he's brilliant. But, can anyone be that innocent, inept, and naive?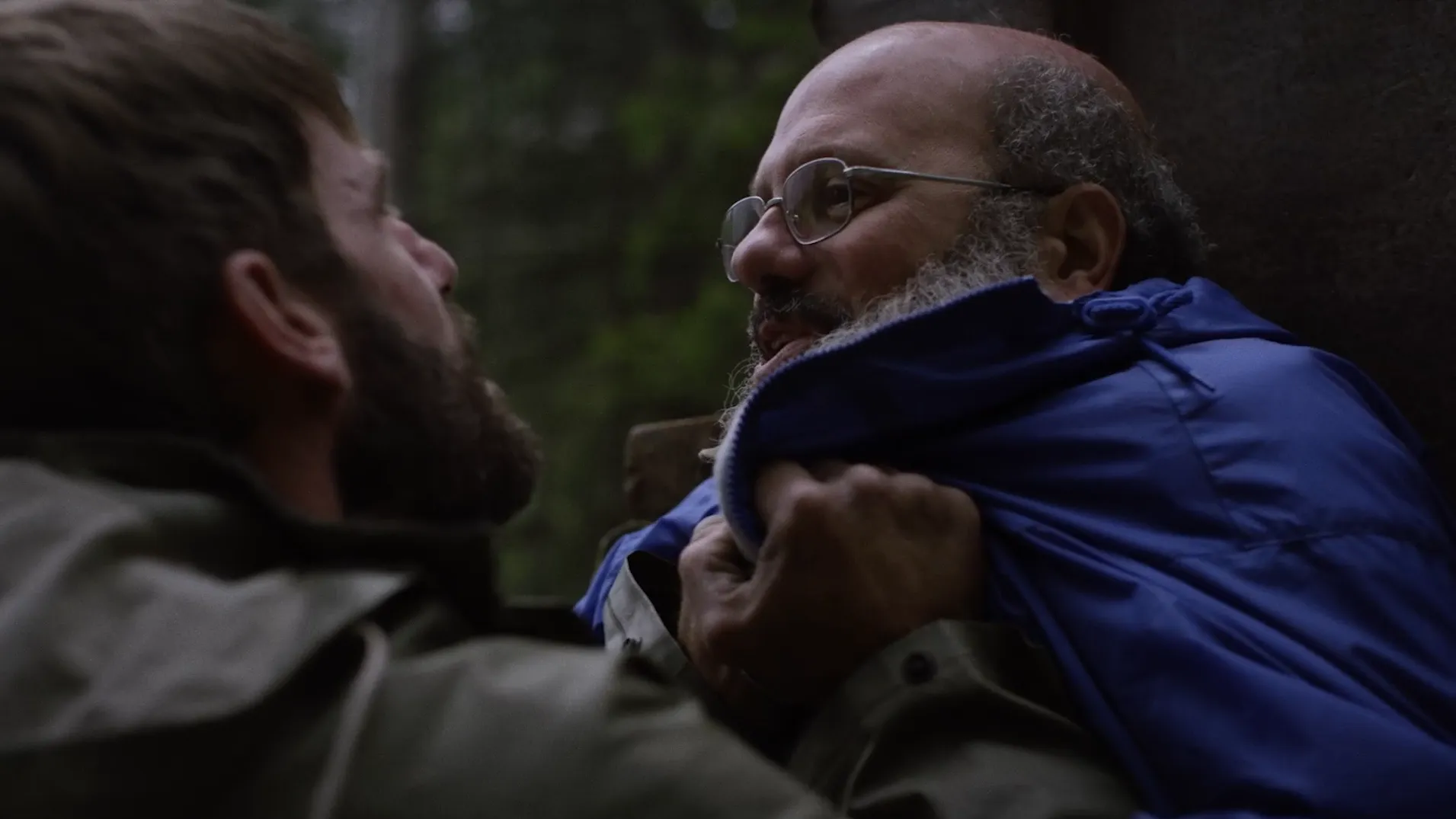 Final Thoughts
The Dark Divide explores the divide between the "misinformed do-gooders" and "the only dangerous animal I've run into are the loggers." Environmentalists butt heads with wage-earners. Spotted owls may be endangered but they may also be "mean S.O.B.'s." "What happened to your head? An owl sat on it." "What happened to your arm? Some Earth-first a–hole booby trapped the trail with bungee sticks." There's a tenuous relationship in the Northwest.
"It's a loping, droll shaggy-dog story — mostly true, but too slow for some — about the dark divide between love and loss, rural and urban America, science and belief." AARP Movies for Grownups
"A good-looking wilderness trek that's likable enough for a few stretches, this biopic is, unfortunately, frequently stretched too thin, and Pyle's inexperience is often frustrating." Common Sense Media
Author Pyle walked the walk. It's a shame he felt the need to embellish his character and experience. The truth is always better than the fiction.