It's fair to ask whether Mrs. Fletcher is "popular" because of her addiction to porn and the strong sexual content warning. I stuck around for three of the seven HBO episodes and, to put it kindly, I trust Kathryn Hahn has an intimacy coordinator. One can easily divide the plot into 3 different parts. First, Mrs. Fletcher is a divorcee whose husband cheated on her. She's raised her son mostly on her own. Brendan is about to leave for college, oblivious to her difficulties transitioning to an empty nest. Next, popular in high school although somewhat of a jerk, Brendan has his own adjustment problems. Girls in college see through his shallow exterior.
Hahn convincingly portrays the hurt 45 year old Senior Center director, trying to figure out where her life heads now. And, that part is interesting and understandable. Less of both is the self-absorbed Brendan. Maddening and less believable is the third part. Suddenly, because of this uncertain time in her life, Mrs. Fletcher becomes a porn addict. The audience might buy an affair with a 19 year old fellow student, but writhing around the kitchen floor in front of a computer screen? Moreover, this is on top of a senior center resident who is also unable to control his sexual inhibitions. So, there you have it. A teen, a middle aged woman, and an old codger, all with insatiable sexual appetites. It all just seems an excuse for more HBO sex. I give Mrs. Fletcher 3.0 Gavels and it receives an 82% Rotten Tomatoes rating with a 7.1/10 IMDb score.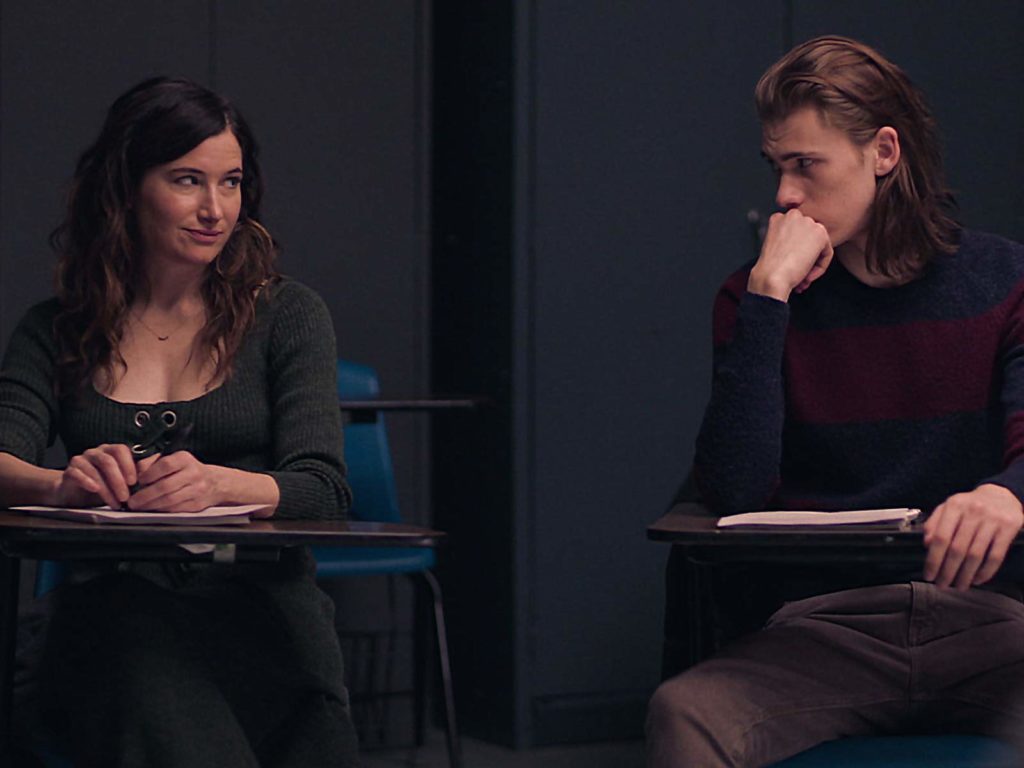 Plot
Best friend Jane acknowledges the "cruelty of kids," but also that "we're free to do what we want." Eve Fletcher decides The Personal Essay class at Eastern Community College is her next chapter. Julian, bullied in high school by Brendan, flirts with his new classmate. (Editors note: The acronym MILF gets bandied about a lot in Mrs. Fletcher.) Trans teacher, Margo, says "people are like complex musical scores. Who is your conductor?" Then, the classroom moves, so realistically, to a bar. Brendan has an autistic half-brother. Using that, he tries to hook-up with Chloe, a volunteer for an autism support group. She's attracted, but rightfully wary. Meanwhile, Ray Rafferty's "problem" is causing concern at the senior center.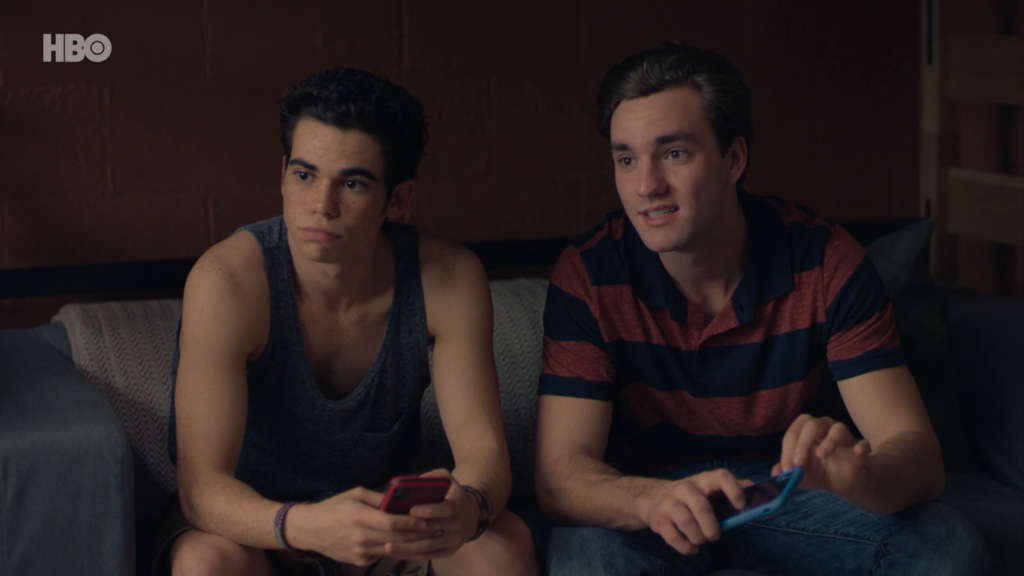 Actors
So bad in A Bad Mom's Christmas and so good in The Shrink Next Door, Kathryn Hahn proves she deserves a leading role in Mrs. Fletcher. Did she really understand what the director expected of her? Is this the real meaning of "I no longer want to be a good girl?" Is it just me, or does Jackson White appear mopey as Brendan? Whatever do the girls see in him? Is he a "bad boy?" At this point, other than Hahn, no one really stands out.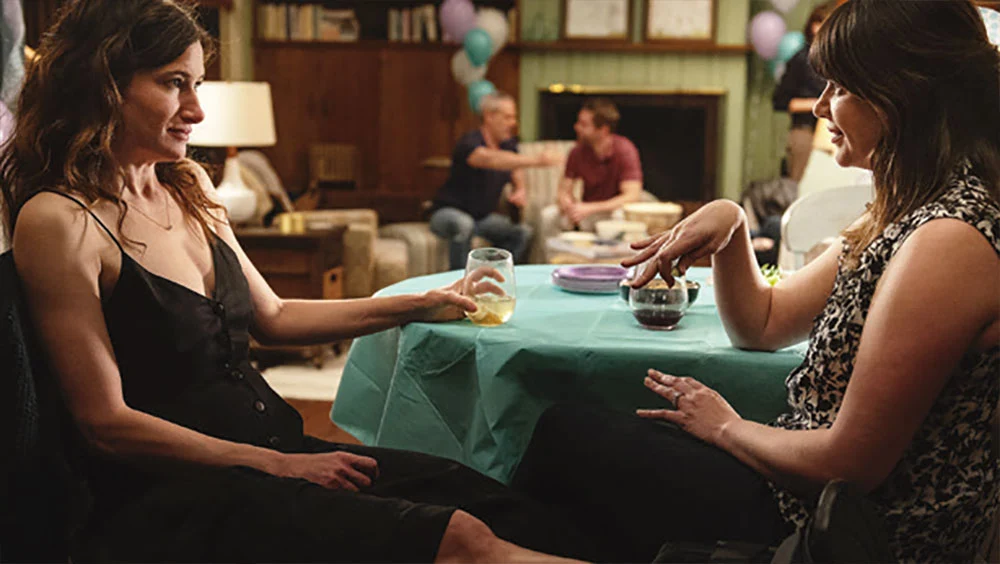 Final Thoughts
If nothing else, you can re-live your college days. Julian gets drunk (remember the bar?), and throws up on the car ride home. This is Mrs. Fletcher's new life. As Brendan's father tries to get back into his life, Eve warns "don't be surprised when he disappoints you." These are such happy people. Don't be surprised when Mrs. Fletcher disappoints you.
"On paper, Mrs. Fletcher is a slam dunk. In execution, not so much." Bitch Media (Editor's note 2: I'm not clever enough to make up that name. She is actually a Top Critic for Rotten Tomatoes.)
"But for all of [Kathryn] Hahn's tremendous skill, her presence isn't enough to paper over the cracks in the series itself, which struggles to find anything bold or new to say about women's sexuality or coming of age later in life." New York Magazine/Vulture
Come for the empty-nest blues, but a brooding Brendan and pitiful Roy will likely chase you away, if the X-rated material hasn't already offended you.