As Robin Wright received her feature directorial debut in Land, so does Halle Berry in Bruised. Neither picked a particularly easy story. Wyoming left Wright starved and nearly frozen. Berry's choice leaves her battered, beaten, bloodied, and, dare I say, Bruised. Yet, this is the side benefit of all the new streaming services. If you want a big name star in your film, then offer them a chance to direct. Both ladies impress.
Nothing aforesaid should suggest you will enjoy the first half hour of Bruised. As a former UFC fighter, Jackie "Pretty Bull" Justice is long past her prime, drinking heavily, living with her abusive manager in squalid circumstances, and cleaning houses for a living. Scenes of her last fight four years earlier, and an unsanctioned basement fight, can only be described as brutal. In recognition of Berry's Oscar winning performance in Monster's Ball, Bruised gets the nickname "Monster's Brawl." However, if you stick with this one, Berry turns it around, think Rocky meets Million Dollar Baby. Even Mrs. TMJ was glad she stuck around. I give Bruised 3.5 Gavels and it receives a 52% Rotten Tomatoes rating with a 6.0/10 IMDB score.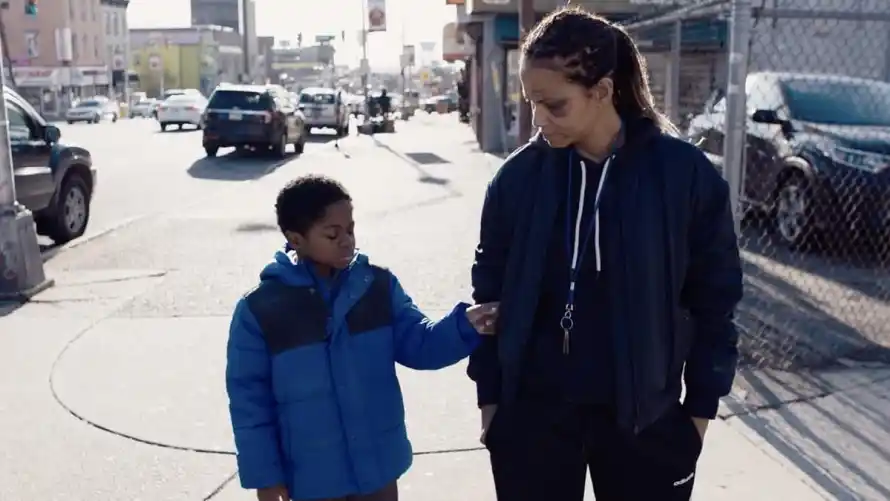 Plot
Beginning her UFC career with a glittering 10-0 record, Jackie Justice becomes a laughingstock by climbing out of the ring to escape a beat-down. Four years later, she wants nothing to do with fighting. Her live-in manager only sees lost dollar signs. He tricks her into viewing a basement fight where taunts lead to a brawl with Werewolf. Arriving home, her six year old son, traumatized by the death of his father, is on her doorstep. Totally unprepared for motherhood or fighting, Jackie involuntarily finds both.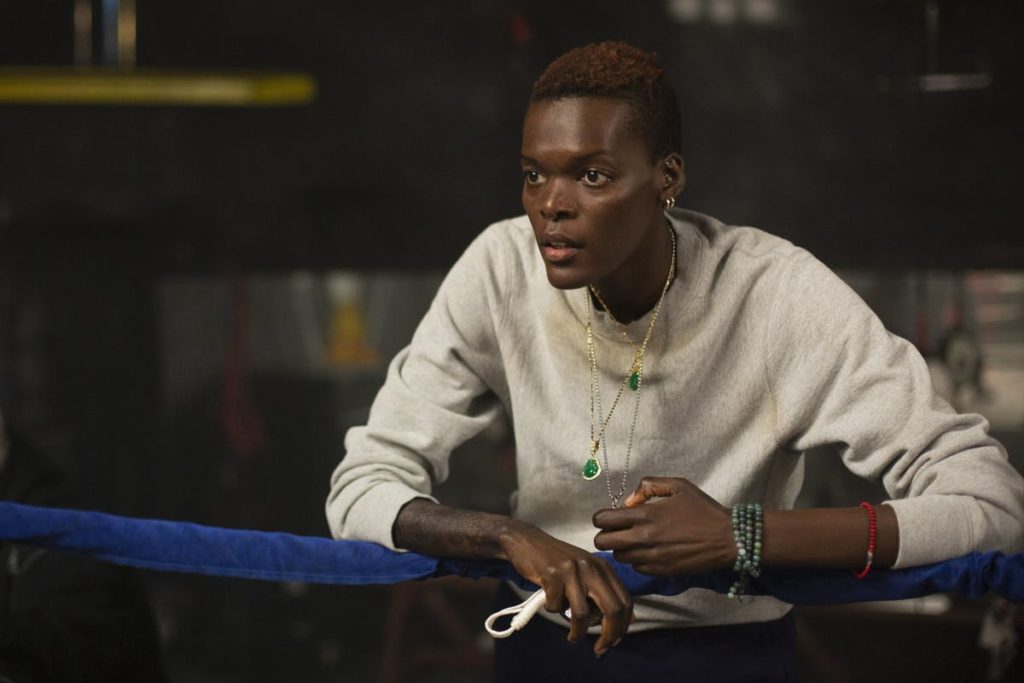 Actors
Not many actresses age 55 could pull off UFC fights as does Halle Berry (John Wick, Kingsman). Even acknowledging camera tricks, her fitness astounds. As Jackie, we expect a fine performance from Berry. The unexpected find in this film is Sheila Atim as Bobbie, her trainer. Soon to be seen in Pinocchio, she's a rising star. Danny Boyd Jr. is six year old Manny, also impressive.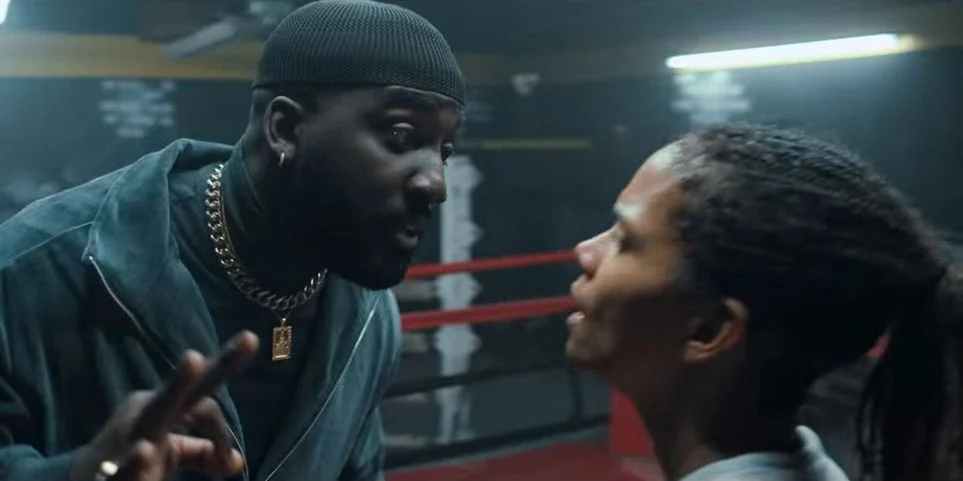 Final Thoughts
Not really into hip-hop music, I did appreciate "Automatic Woman." If easily offended, be advised of the frequent use of the N-word and the B-word in the songs. Also, Bruised contains brief nudity. The title fight for the Flyweight Championship is in Atlantic City, where else, against Lucia "Lady Killer" Chavez. Both check in at a svelte 125 pounds. Let's Rumble !!!!
"Berry's willingness to go to dark places and her generosity toward her cast – allowing each of them moments to shine – can only be promising signs for the burgeoning filmmaker." Los Angeles Times
"When it's firing on all cylinders, Bruised finds the Sirk amid the Stallone, wringing truly grand melodrama out of women reshaping their lives while beating each other senseless." AV Club
As many critics point out, Bruised doesn't re-invent the sports movie. Still, it has lots of heart.