To my dismay, King Richard, the film, fairs poorly against his daughters. Venus and Serena reached the pinnacle of their sport. Despite its 91% Rotten Tomatoes rating, King Richard does not. I've followed tennis throughout the years, but am in no respect a rabid fan. Still, there's little new in the 138 minute movie. Teen burnout and overbearing parents are common in tennis. The media followed King Richard in great detail. Was he a "huckster or a genius?" Only time would tell.
"It's rather evident while watching the film that we aren't getting the full picture of Richard Williams. Much of Richard's less savory side, including his ego, infidelity, and questionable business dealings are glossed over in the movie. In addition, the movie maintains the narrative that Richard was always kindhearted and nice. He hardly ever loses his temper. His darker side is all but absent, leaving us wondering what it was actually like to live with such a strict disciplinarian who was obsessed with his daughters' success. None of this is surprising given that this is an authorized biopic and Venus and Serena are executive producers on the film." History vs Hollywood
With too many "open your stance" and "yes, I'm hard on them," King Richard becomes repetitive, easily able to cut 20 minutes. Still, there's a great message in "dare to be different" and "believe in yourself." I give the film 3.5 Gavels and it receives a less lofty, but still solid, 6.8/10 IMDb score.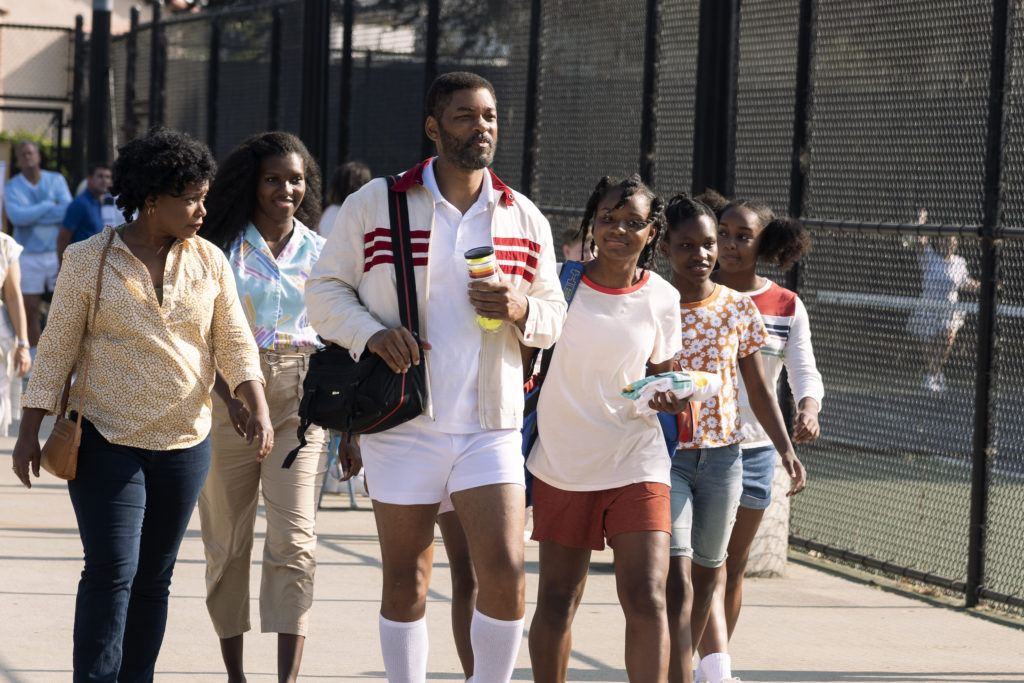 Plot
Preparing a 78 page plan for success prior to the birth of Venus and Serena does not land a coach. One suggests that Richard have the girls try basketball. Finally, Paul Cohen convinces Richard that the path to Wimbledon always goes through Junior Tennis. Though successful, Richard worries about the stress at such a young age. He arranges for training in Florida paid by Rick Macci, to be repaid at 15% of their future earnings. Then, he tells Macci that there will be no more Junior Tennis. Their next matches will be as pros. Three years later, at age 14, Venus makes her debut. Serena follows two years later.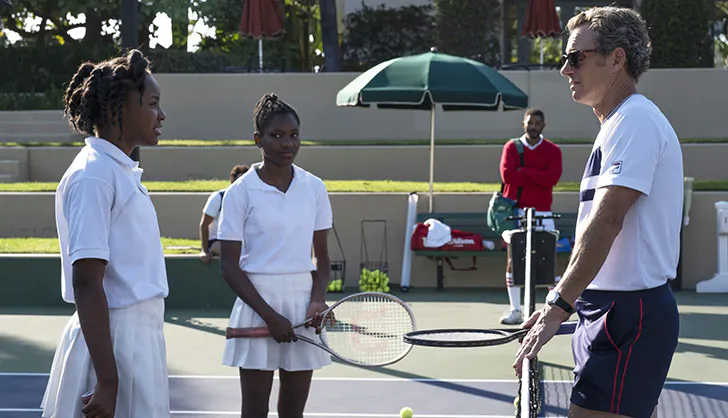 Actors
Will Smith (Bad Boys for Life) portrays King Richard as demanding, self-taught, sincere, and somewhat of an idealist. As such, it is a compelling performance. Saniyya Sidney (Fences, Hidden Figures) and Demi Singleton smash as Venus and Serena. Reportedly, neither played tennis prior to being cast. If so, they learned very quickly.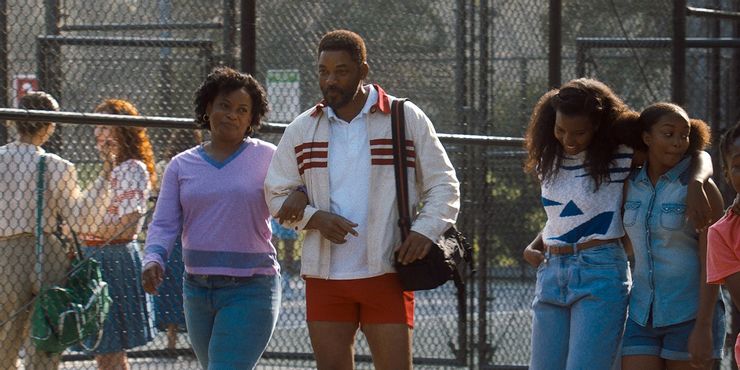 Final Thoughts
Did Will Smith receive $40 million to play the part of King Richard? That seems wildly out of proportion on a $50 million budget. Before her first pro match, Venus and family turn down a $3 million offer from Nike, at age 14. Imagine being Rick Macci paying all the family expenses for the last three years pulling out his hair.
"A rousing if familiar sports drama that takes care of the surface-level narrative but doesn't delve deeply enough into the meatier stuff, at times seeming to have the wrong focal point." USA Today
"Rarely has a film used its foreknowledge of a happy ending as a reason to remain so uncritical and incurious of its central subject." Slant Magazine
King Richard is a complex figure, told from his perspective. I'd rather seen the story from Venus and Serena's point of view.