How can anyone resist the Muppets Haunted Mansion? They've been around since 1955, on Sesame Street since 1969, and in movies since 1979. The Muppet Show ran from 1976 to 1981 and won 4 Emmys among its 21 nominations. In the hundreds of performances, it's hard to believe this is their first Halloween special. Let's jump right in and explore the bevy of "bad" jokes. As the ever lovable Fozzie Bear proclaims "What happens if you don't pay your exorcism bill? You get repossessed!" Rowlf The Dog as The Organist bemoans "I get all the bones I want, until they want them back." Or, as Gonzo notes "Nobody says goodbye here. They just ghost you."
Every Muppet gets his chance to spill a Halloween quip or two, but Gonzo and Pepe star in Muppets Haunted Mansion. Rather than attend the annual Muppets Halloween party, Gonzo attends the fear challenge event on the 100th anniversary of the disappearance of the Great MacGuffin, his favorite magician. Pepe, certain that "famous peoples" will hang out at the event, hops in the hearse with Gonzo. The front license plate reads "2 DIE 4."
As wonderfully wacky and colorful as you would expect, don't forget about the music. It opens and ends with "Dancing in the Moonlight." What else? You also get Rest in Peace, Life Hereafter, and Grim Grinning Ghosts. With so much going on, Muppets Haunted Mansion is not my favorite, but it has its charm. I give the 49 minute film on Disney+ 3.5 Gavels and it receives an 86% Rotten Tomatoes rating with a 6.6/10 IMDB score.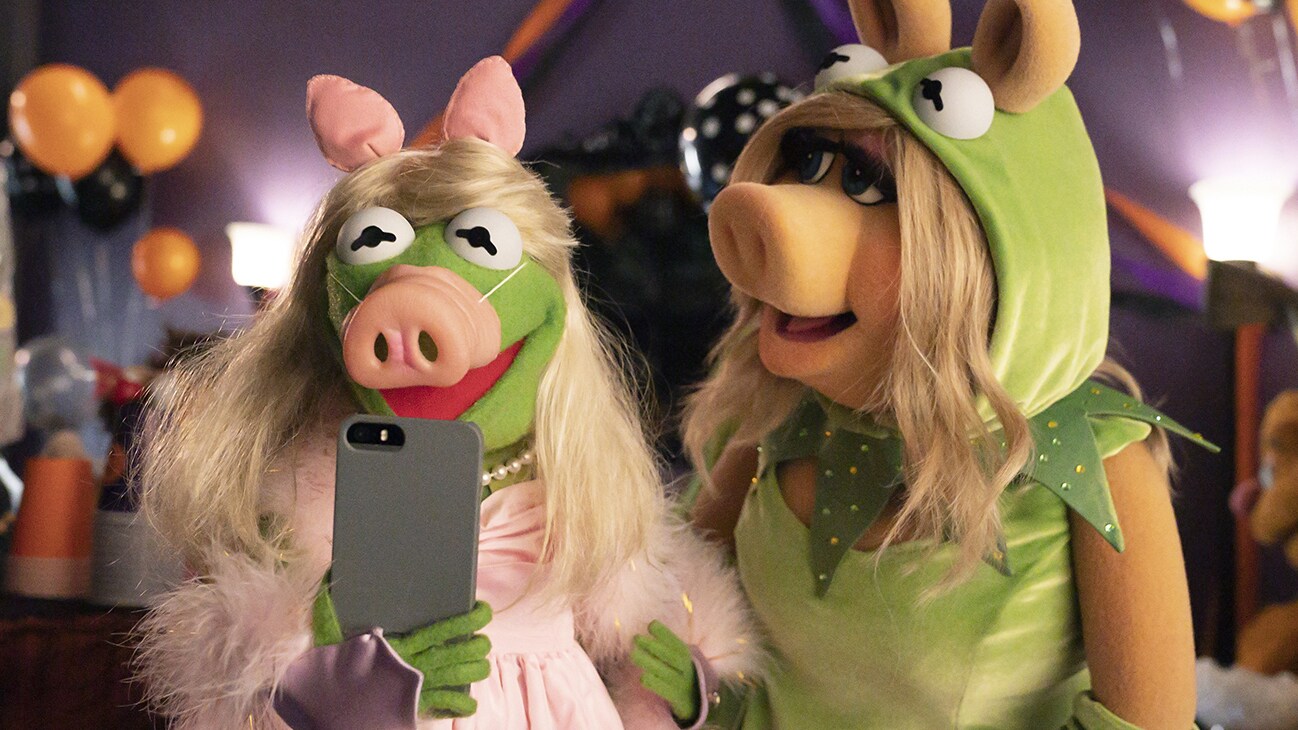 Plot
As the hearse driver drops off Gonzo and Pepe at the event, "there is no need set a pickup time. I've never had anyone to pickup." The Ghost Host issues the challenge to spend the night in the most haunted house in the world. "But, if you fail, you must remain here forever." Undeterred, Pepe searches for the "famous peoples room." Instead, he finds John Stamos and Constance Hathaway. The latter looks for her sixth husband in the "short, red, and crustaceous" Pepe. Will he be loved to death? Meanwhile, Gonzo declares that he is not afraid of anything. Except, maybe, just maybe, he is.
Actors
Besides a brief cameo from the famous John Stamos (Big Shot), the two big stars are Will Arnett (Lego Movie 2) as The Ghost Host and Taraji P. Henson (The Best of Enemies, Hidden Figures) as Constance Hathaway. The appropriately named Henson (Remember Jim the creator) really gets to ham it up with The King Prawn. Ghosts include the late Ed Asner as well as the always scary Danny Trejo.
Final Thoughts
Standard stuff for Muppets Haunted Mansion is the tip for the waitstaff. "Don't trust free cheese." And, Pepe is always on the lookout for "horsey derves." Yet, it is this silly nonsense that keeps us wanting more. Their innocence is just what we crave, from cradle to grave. There, my own "dead joke."
"With it's charismatic celebrity cast, enjoyable songs, and plentiful Haunted Mansion ride references, Muppets Haunted Mansion is a joyous celebration of Halloween for all the family." Flickering Myth
"As adorable as they are, The Muppets have always staked a claim to the spooky." The Indiependent
As Gonzo and Pepe leave the event, the rear license plate on the hearse says "D END." Is it possible to have too much punnery? Long live The Muppets!