On an absolutely stunning Saturday evening on Labor Day weekend, A Tribute to John Williams KO's Cinderella. The last non-movie/TV review by yours truly was Hamilton seen in Chicago. Like that experience, it was too good not to share. At some point, I casually mentioned to my son and daughter-in-law that I'd like to see the Blossom Music Center sometime. Voila! Unwittingly, I gave them the perfect birthday gift idea. Having been to Riverbend in Cincinnati on many occasions, I had some idea of what to expect. However, a music venue in the middle of the Cuyahoga Valley National Park is a feast for all the senses. Just south of Cleveland, add this one to your bucket list.
Conducted by Richard Kaufman, The Cleveland Symphony treated an estimated 15,000 fans in a salute to John Williams and his 58 Oscar nominations, second only to Walt Disney. Of course, much of the music played was in connection with Steven Spielberg films. Williams explains that he and Spielberg would watch one of the films, go to lunch, then discuss the music. But, on the occasion of Schindler's List, Williams declined lunch so he could ponder what he had just seen. Later that afternoon, he told Spielberg, "you have created a masterpiece. You need a director much greater than I to create the music for it." Not missing a beat, Spielberg replied, "I know, but they are all dead." And, after all the award-winning music, we got fireworks!
Plot
We all know the plot to Cinderella, even if it is somewhat re-imagined in this Amazon Prime offering. Still, every Cinderella is bound to be compared to the Disney animation. The Rotten Tomatoes critics consensus reads "this singalong-worthy Cinderella sprinkles some modern fairy dust on the oft-told tale, but flat performances and clunky dialogue make watching often feel like a chore." That leads to a 43% rating and a really bad 4.3/10 IMDb score. Camilla Cabella makes a fetching Cinderella; Idina Menzel less so as the wicked stepmother. James Corden and his fellow mice get a few laughs as the footmen, but is this a comedy or a musical? Most outlandish of all is Billy Porter as the Fabulous Godmother. More Porter and less Pierce Brosnan would help.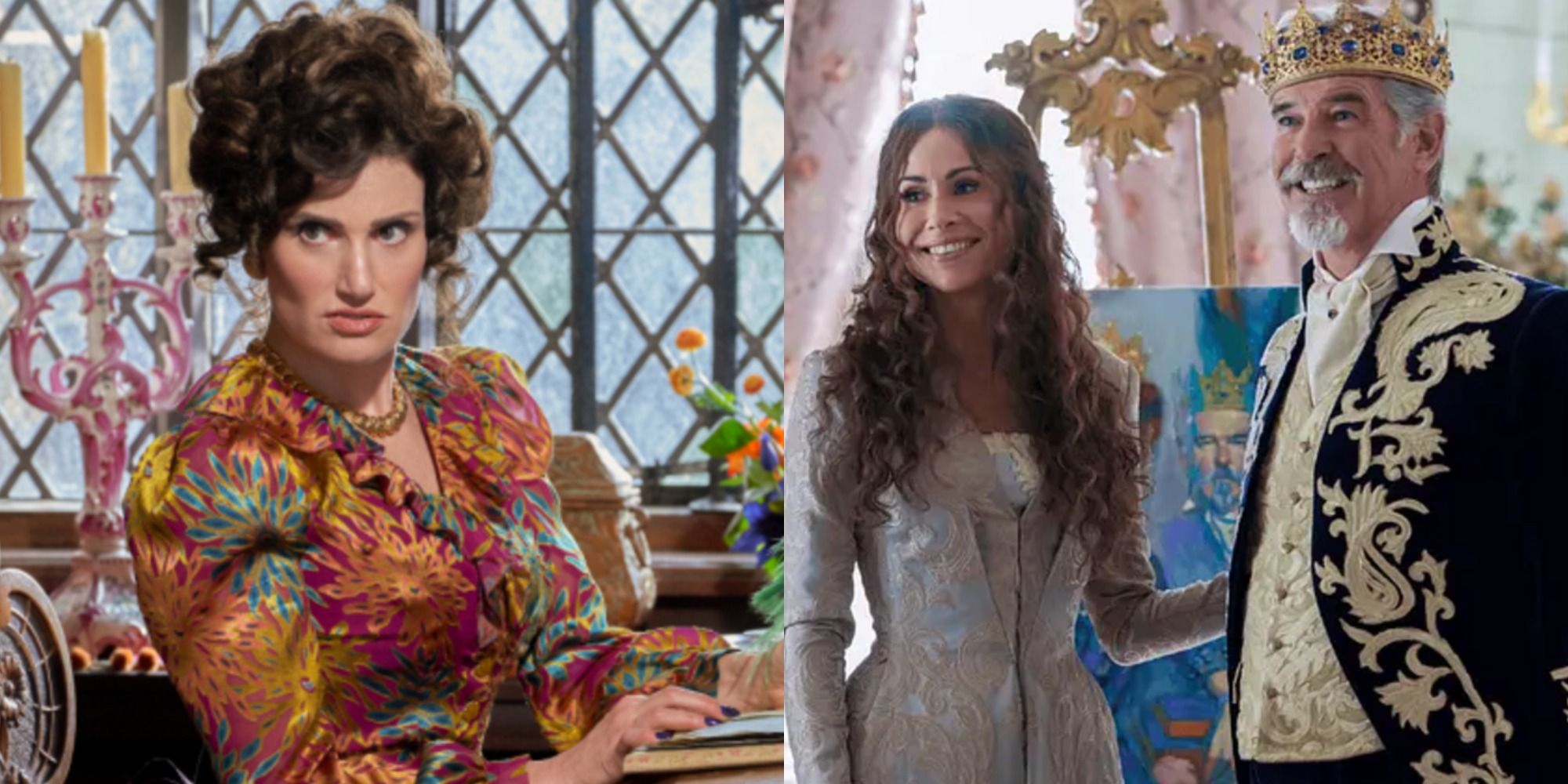 As I watched a Tribute to John Williams, I couldn't help imagine what it must be like to write music for a symphony. In my mind, it must be like a fat guy at a buffet. I'll start with a big helping of violins, add a side of bass, then give me a splash of flute, and some clarinet. I'll just take a second plate with some trumpet, a dash of harp, a dollop of bassoon. Don't forget the trombone . . . Well, you get the picture. From Superman to E.T., and Harry Potter to Star Wars, John Williams is a creative genius. It took some genius for the Musical Arts Association to purchase this 800 acres (later selling 580 acres to the National Park Service) as the summer home for the CSO. It's a gorgeous setting.
Final Thoughts
After a spectacular live event like John Williams, the lip-synching in Cinderella disheartens. The latter's costumes colorful and fantastic, the original music lacking in comparison. The dance scenes pale next to those in In The Heights. At best, Cinderella is a 3.0 Gavel film.
"Looking at the list of Cinderella adaptations I have seen, none comes close to this level of badness." ReelViews
"Writer-director Kay Cannon has shattered Cinderella's glass slipper. And we the audience are forced to walk across the shards barefoot." New York Post
Ouch! Ouch! The King's Idiot Son reminds his father that "the woman I chose did not choose me." In other words, choose wisely. Choose Blossom, CSO, and John Williams, ignore Cinderella 2021.