Some series start slow and build up; Mr. Corman stars out promising and falls flat. Granted, it's only been two episodes, but I see no reason to continue. Part of the problem may be that I can't think of one role of Joseph Gordon-Leavitt that knocks my socks off. Admittedly, it took me a long time to appreciate Bill Murray. Now, he's one of my all-time favorites. Maybe that day will come for Gordon-Leavitt. But, since he created, produced, wrote, and stars in Mr. Corman, he has no one but himself to blame. Perhaps it wasn't a good idea to start the first episode with "chest" drumming. Even the Rotten Tomatoes consensus admits his character is "hard to root for."
Even more unforgiveable is not to use one of the hottest actresses on the planet in the first two episodes. One can only find Juno Temple (Ted Lasso) in the trailer. Surely, she could give this show some much-needed spark. Instead, we get anxiety attacks, chest pains, and breath workshops. Mr. Corman complains that his $20 was too much for the group session. Here and now, I complain that 30 minutes to watch episode two is too much to endure. "Does he like being a loser" as suggested by a girl he meets at a bar? Let's just say that the first hour of Apple Tv+ Mr. Corman gives us little reason to hope otherwise. I give the 10-part series 2.0 Gavels and note that it receives a 71% Rotten Tomatoes rating with an early 6.6/10 IMDb score.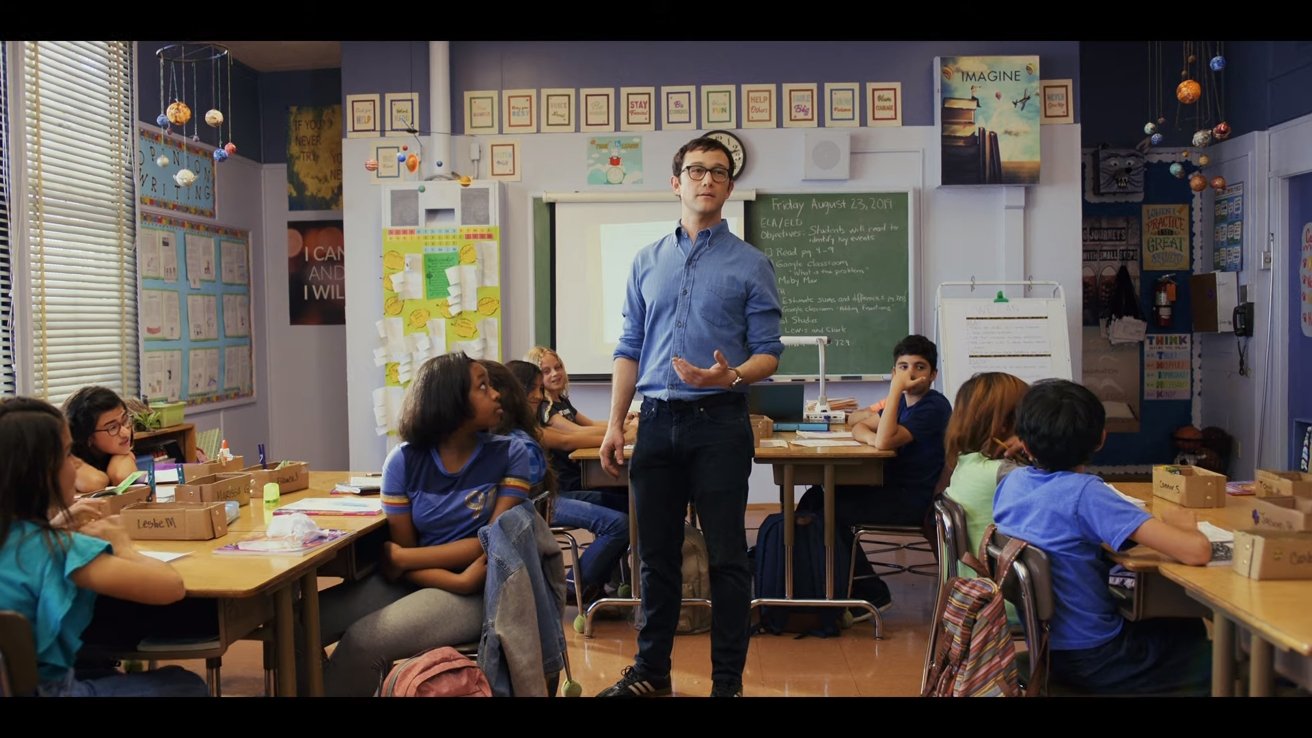 Plot
"The only people who become teachers are people who would rather do something else but gave up" is the provocative proclamation of that same girl at the bar. Of course, Mr. Corman fits that claim to a T as he wanted to be a rock star, but settled for teaching fifth grade. Although he tells the kids how lucky he is, he "feels like he sucks as a person." Just how long can you pretend that everything is all right?
Actors
For those who remember An Officer and a Gentleman (1982), Debra Winger still looks good at age 66. As Mr. Corman's mom, she prefers to tell her friends that Josh is a teacher rather than a musician. Arturo Castro (Yes Day) is Josh's roommate, concerned about the health of his friend. Beyond that, the weighted blanket scene is just weird. Overall, the series needs more fifth graders than adults who act like fifth graders.
Final Thoughts
As advertised, one imagines Mr. Corman to be an updated version of Jack Black's School of Rock (2003). At this point, nothing could be further from the truth. Reviewers of additional episodes indicate more music is forthcoming. Will the kids be involved? We know that his heart is into music. We do not yet know why he diverted to teaching.
"Spending five-plus hours watching a very average man inch toward slightly greater self-awareness doesn't make for the most powerful TV experience." IndieWire
"Based on the opening episodes, Mr Corman barely stands out from the other not-so-funny comedies with an indie film sensibility. But stick with it, and it unfurls into something far more curious and absorbing." Guardian
Maybe it gets better and maybe it doesn't. You tell me. I'm moving on.