From Christmas with Boss Baby 2, it's just a short glide over to The Silver Skates on Netflix. As the first Russian Netflix Original, rarely will you find better cinematography and costumes. Advertised as a blend of Romeo and Juliet meets Hans Brinker, or the Silver Skates, the setting is beautiful St. Petersburg in the winter. Winter never looked so inviting. Yet, I'm sorry to report that you will have to search far and wide to find a romance so tepid. Dubbed in English, did something get lost in the translation? In any case, it's worth it to immerse yourself in the architecture of the Czars.
Russia Beyond posts Five Reasons To Watch The Silver Skates. I'll add The Ice Fair, The Imperial Ice Skating Ball, and the Count's New Year's Eve party. In any Russian film, politics and class are as certain as the freezing temperatures. Here, throw in a little nascent women's liberation. Apparently, the actor who portrays our hero, Matvey, was once a hockey player. Is that why Silver Skates doesn't generate the passion of Dr. Zhivago? While the palaces and bridges and carriages remind the viewer of a Disney creation, Matvey and Alisa are as stiff as David Caruso on Miami CSI. That said, the flick does have a better ending than Romeo and Juliet. I give the film 3.5 Gavels and it receives a good 7.1/10 IMDb score.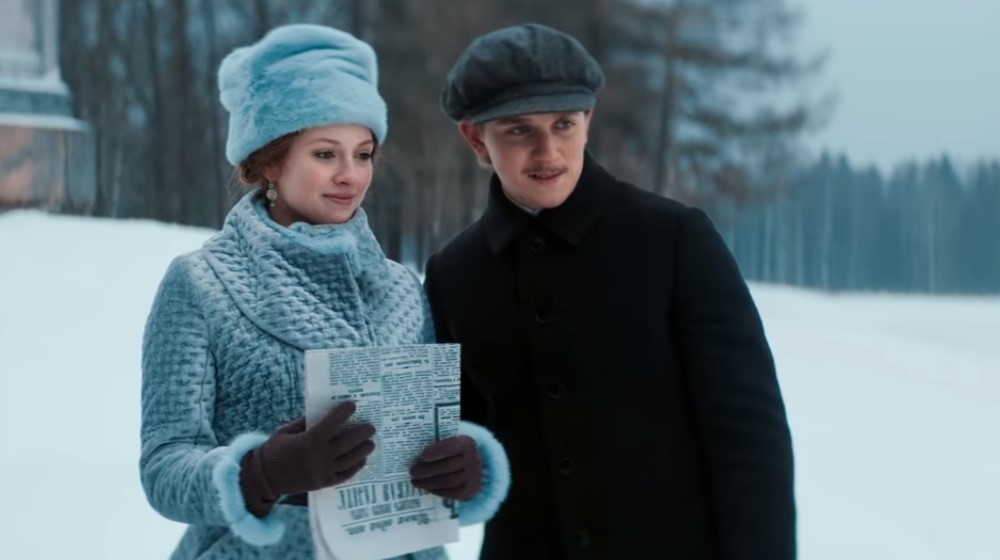 Plot
Working for Le Grande Piroque, Matvey delivers baked goods on ice skates. He loses his job after a late delivery is caused by the police closing a bridge so that an aristocrat may cross unimpeded. His skating skills come to the attention of a gang of pickpockets. Meanwhile, Alisa strains under the yoke of her father as he sees no need of a university education for women. Certainly, she will see the benefit of an arranged marriage to Capt. Prince Arkedy Trubetzkoy. Alas, the heart wants what the heart wants, and it's not Arkedy. The first meeting of Matvey and Alisa doesn't go so well, either.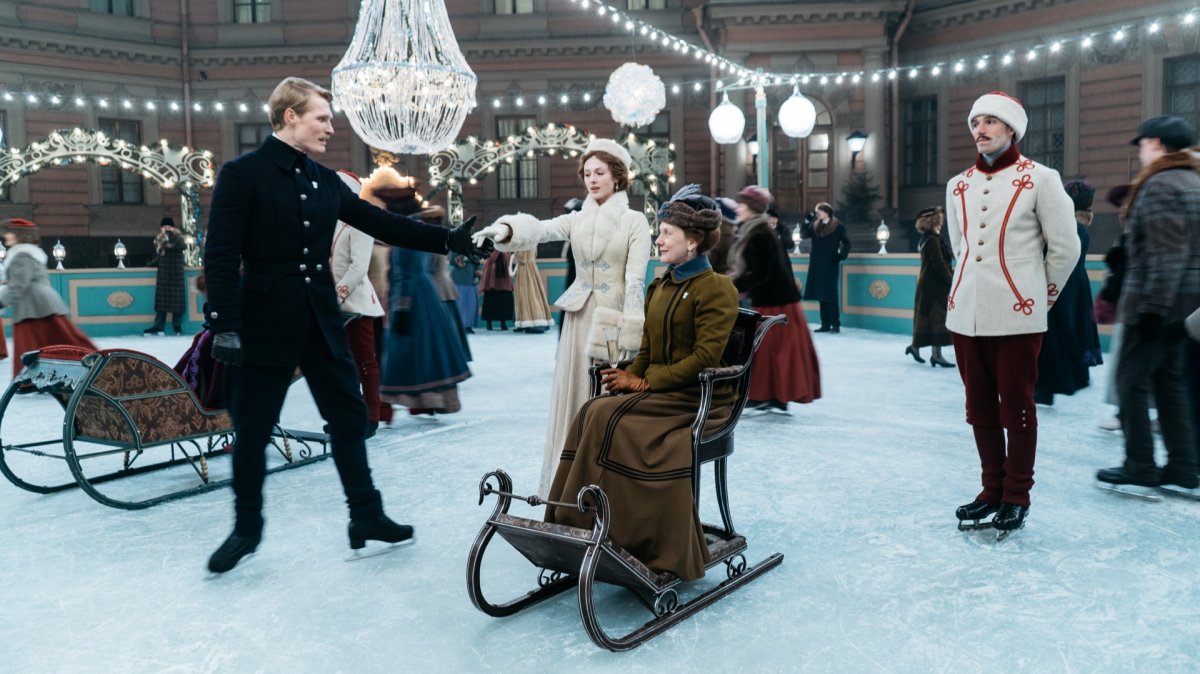 Actors
None of the Russian actors are recognizable; only Yuri Borosov makes much of an impression. He plays Alex, leader of the pickpocket gang. Irish actress Cathy Belton is Miss Jackson, governess to Alisa. Seen in Miss Scarlet and the Duke, she is a familiar face.
Final Thoughts
At two hours seventeen minutes, Silver Skates, like many a Russian novel, tends to meander. It even dabbles a tad in police reform and chemistry. Eventually, the Silver Skates come to the rescue and all is right in Paris and St. Petersburg, if not the entire world. Our Russian director just lost focus for a bit.

"It's always obvious where Silver Skates is going, but it gets there with enough style and energy that it's difficult to dislike, even if its icy surface is difficult to grip onto emotionally." Ready Steady Cut
"It staggers along, drunk on costumes, sets and vodka, a 90 minute formulaic historical romance skating and stumbling through St. Petersburg snow in a 137 minute gift wrap." Movie Nation
In other words, Silver Skates is pretty typical Netflix fare. It looks pretty, but usually misses the mark.