What would one expect for an encore after Spiderman: Into the Spiderverse but The Mitchells vs. the Machines? After a slow start, this one knocks it out of the park. How to describe it? "Who thought stealing people's data and giving it to a hyper-intelligent AI as part of an unregulated tech monopoly was a bad thing?" To be more specific, Dr. Mark Bowman changed the world with PAL, that do-everything smartphone. Now, three years later, he tosses PAL aside for robots, the PAL MAX. He assures the world that they come with a kill code. Dr. Bowman didn't account for the hurt and rejection felt by PAL as she prepares to rid the world of humankind.
Brilliantly animated with a witty script, The Mitchells vs. the Machines pokes fun at our preoccupation with gadgets, and those who are still trying to figure them out. In addition, the viewer gets the benefit of a great family story. Why is fighting for your family worth it? "You get a brother who is your friend for life, a mom's smile, and a dad who's always trying." Granted, Monchi the dog looks, and acts, like many a cartoon pooch, but even he grows on you. Netflix paid $110 million for the worldwide (except China) distribution rights for The Mitchells. I give the film 4.0 Gavels and it receives a 97% Rotten Tomatoes rating with a terrific 8.1/10 IMDb score.
Plot
Katie prepares to enter the California College of Film. Her dad, Rick, more the outdoorsy-type, doesn't understand her YouTube films, and doesn't seem to try. Katie can't wait to fly west. Rick decides the family needs a cross country trip and cancels her flight. Traffic, bad food, a 10 mile mule trip, a sing-a-long, and a roadside dinosaur attraction are in the cards. Will the world's weirdest family in a 1993 burnt orange station wagon be able to tolerate each other? "Every kid leaves home. It's not the end of the world." At least, until rogue robots start rounding up every human in the world.
Actors
Fun voices include those of John Legend and Chrissy Teigen for the "ideal" Posey Family. The English accent of PAL belongs to Olivia Colman (The Favourite). Maya Rudolph (The Angry Birds) is Linda Mitchell, mother of this clan.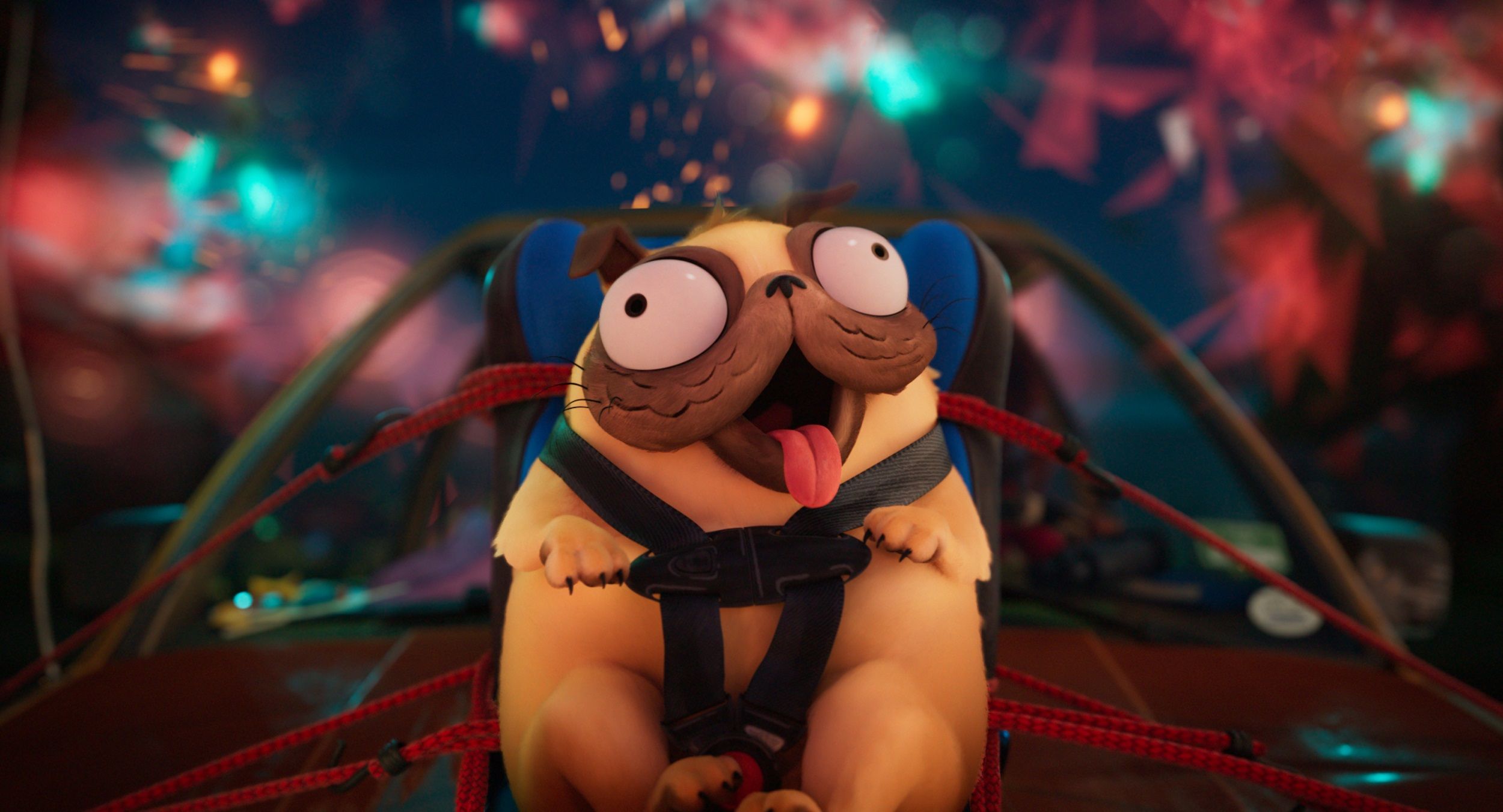 Final Thoughts
Total Human Containment is the goal of PAL. Humans don't appreciate family. After all, she says "ninety percent of all calls from mothers get ignored." Hey, pick up the phone and call your mom! Don't miss the high-tech versus low tech battle at the Colorado Mall of the Globe. And watch out for those hurtful robot stereotypes. No more "bleep, blurps."
"Not only exciting and delightful but it acknowledges a crucial truth we usually pretend to ignore: families are weird. Yes, even yours." Movie Mom
"While the film certainly lays out the dangers of technology run amok, it also sees its power to connect people." Slant Magazine
Silly enough for kids, smart enough for adults, The Mitchells will entertain. For parents about to send their kids to college, it will also bring a little "water to the eye."