Euphoria is yet another show that should make parents feel anything but euphoric. The star, Zendaya, explains the HBO series, "not to tell you what is right or wrong, but to showcase other people's stories." Except at age 17, don't we need to let kids know what is right and wrong? After just two episodes, it is fair to ask is this just porn for teens? Should HBO give a primer on how to defeat a drug test? Rue advises that sending nude pics is "the currency of love" for their generation. We should not judge them, rather judge those that hack and post them. That may be true, but the reality is the pictures are "out there" for all time.
If I have concerns, why not the critics and the public? The Rotten Tomatoes rating sits at 84% and the IMDb score is 8.4/10. Shouldn't graphic nudity and statutory rape marketed to teens bother anyone besides the Parents Television Council? Of course with Euphoria, it's not just sex. When your girlfriend wants to make you jealous by having sex with another in a pool in front of 100 or so of your best friends, it's okay to go beat the guy to a pulp. Rue, played by Zendaya, readily admits she has no intention of getting off drugs. Would this series be such a hit with the critics but for the transgender character? Rather than "brutally honest," Euphoria seems excessively exploitative. I give the show 1.0 Gavel.
Plot
Just out of rehab, Rue uses her best friend's urine to trick a drug test. Jules, a transgender, hooks up with a man old enough to be her father. Kat loses her virginity to boys who call her fat. Nate, upset that his girlfriend had sex in the pool, goes berserk on Jules, until she pulls a knife on him. Witnessing this, Rue decides that she and Jules should become best friends. This is just part of what Rue describes as a "weird" night.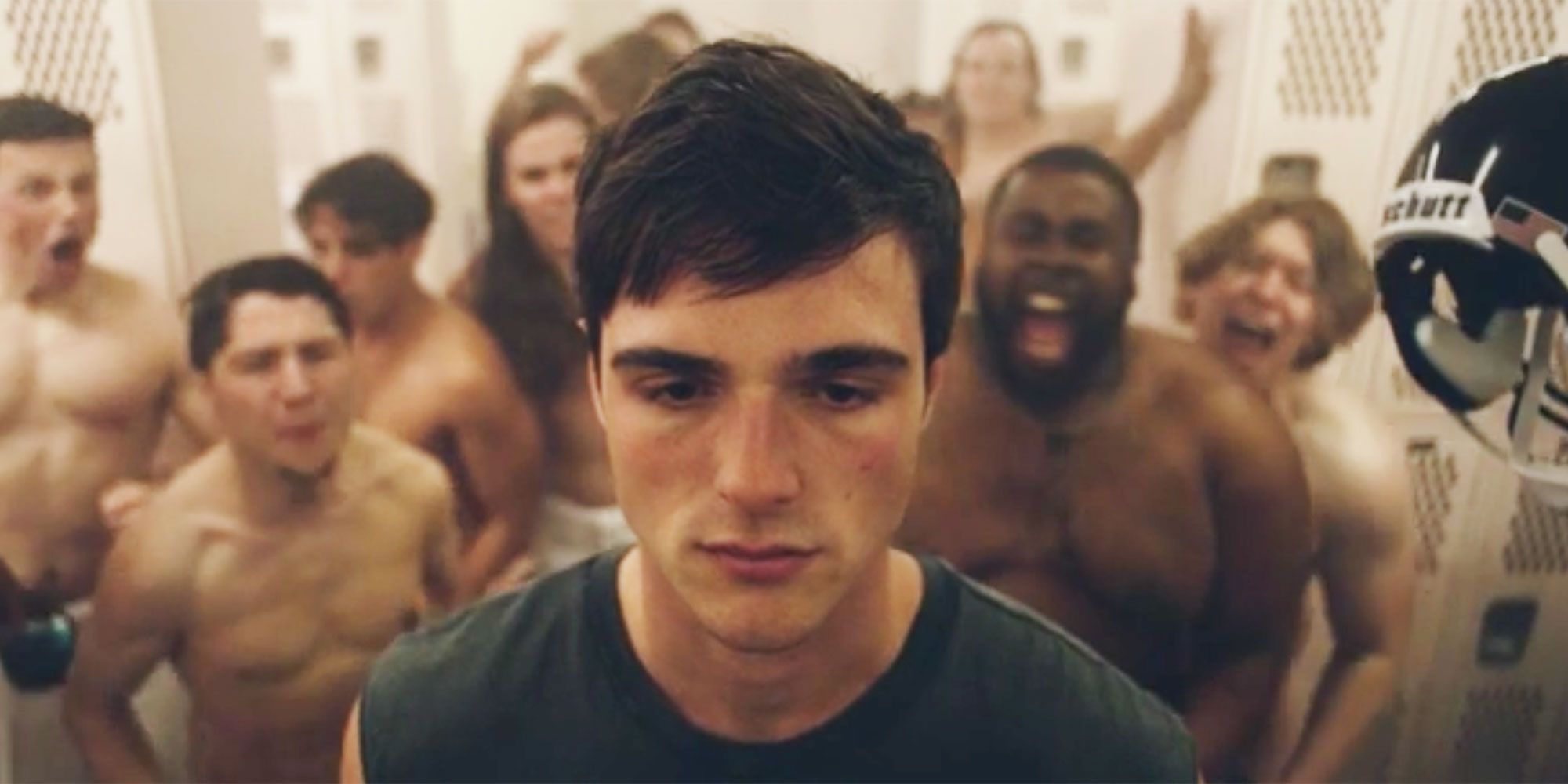 Actors
Seen in Spider-Man and The Greatest Showman, I have no problem with Zendaya winning an Emmy for Best Actress as Rue. It is the content of which I complain, not the actors. I am somewhat surprised that Hunter Schafer received no such nominations for the role of Jules. In the two episodes I saw, Jules had much more range than the drug-addled Rue. Older folk will recognize Eric Dane from Grey's Anatomy and The Last Ship. He plays Nate's father.
Final Thoughts
"The series is certainly aesthetically pleasing and well-directed, with smooth camera work that boosts the characters' interior lives. But the writing is shaky, filled with clunky lines and not-so-twisty plot twists." The Observer

"But getting 'real' doesn't have to mean diving head first into a cesspool of drugs, profanity, promiscuity and a borderline indifference to it all. That's where Euphoria so far fails not only itself, but the many impressionable youth." Ed Bark, Top Critic.
"Euphoria is raw, visceral and sure to be controversial. The main problem is the 'why' of it all, other than probing the parameters of how far the producers can push into this terrain." CNN.com
It seems I am not out in left field all alone, after all.