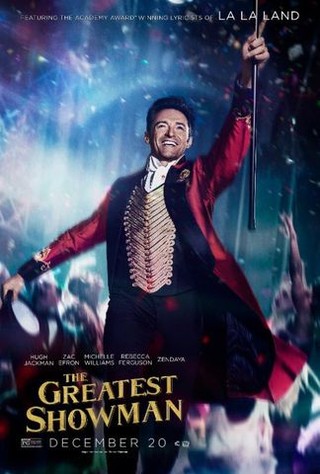 This is La La Land meets Moulin Rouge. If you like music and dancing, this is your Christmas gift from Hollywood. The critics got it wrong again. Apparently not happy with historical inaccuracies and Barnum's "abuse" of animals, they overlook the musical score that Oprah Winfrey has as one of her favorite things about 2017. From the opening scene, this movie has an energy that P.T. Barnum would approve. Was Barnum a man for the sensibilities of 2017? Of course not; few entrepreneurs of that day would be. There is no question that the critics are biased by the fact that this movie took liberties in its story. Whatever your opinion about the man, this is a fun movie, well worth your time and money even during this busy holiday season.
Barnum was born on the wrong side of the tracks. As a young boy, he meets Charity and her father lets him know that he is not fit for his daughter. P.T. and Charity maintain contact but, upon marriage, she is disowned. As Barnum is terminated from his job due to a business bankruptcy, he takes a bill of sale for some ships that, shall we say, are no longer in service. Using those as collateral for a bank loan, he opens a museum of the odd. Wanting to be accepted by the upper class, he partners with playwright Phillip Carlyle. Carlyle is able to get them an audience with Queen Victoria where they meet Jenny Lind, the greatest star of her time. But will Lind's talent earn him the acceptance that he craves?
The major difference in La La Land and this movie is that these actors can actually sing. Hugh Jackman is Barnum and we knew he had the chops. But who knew that Michelle Williams (Charity) could sing and dance? I am no fan of Zac Efron (Carlyle) but he impressed me. Rebecca Ferguson as Lind, Zendaya as Anne (a trapeze artist), and Keala Settle as Lettie (the bearded lady), all have the opportunity to crank out a tune and they don't disappoint.
Barnum takes these "misfits" and, upon a reporter's derogatory comment, turns them into a circus. While this is a movie about class and inclusion and acceptance, it is also a movie about family. Barnum eventually figures out that "The Greatest Show on Earth" is actually his family, i.e., not just his immediate family but also his circus family. Barnum risked everything to bring the circus to life, and to bring Lind to America; finally, he understands that Charity risked everything to marry him. Will this be as popular as Moulin Rouge? Only time will tell but a packed house on a Wednesday 4:00pm showing is a good start. Enjoy!!