While your kids may know Anthony Horowitz from the Alex Rider series, you should recognize this prolific writer from Sherlock Holmes and James Bond novels, and TV series like Foyle's War and Midsomer Murders. After a previous adaptation of his first Alex Rider book, Stormbreaker, in 2006, this eight part series centers on the second book, Point Blanc. Just this month, the show renewed for a second season based on book four, Eagle Strike. Aimed at the teen and young adult audience, this spy series will entertain the older folk, too.
A high school student, Alex Rider is unaware that his uncle, Ian, works for the Department of Special Operations, a division of MI6. As Alan Blunt, head of DOS puts it, "British Intelligence gathers information, we apply it." When Ian ends up dead under suspicious circumstances, Alex meets Blunt and his crew, much to their chagrin. Does DOS need an "emotionally unstable teen?"
Alan Blunt answers with "if we play by the old rules, we're going to lose the new battles." Written well and acted superbly with a chase down the French Alps nearly worthy of James Bond, I give Alex Rider 4.0 Gavels. Available on Amazon Prime, it receives an 85% Rotten Tomatoes rating with a 7.5/10 IMDb score.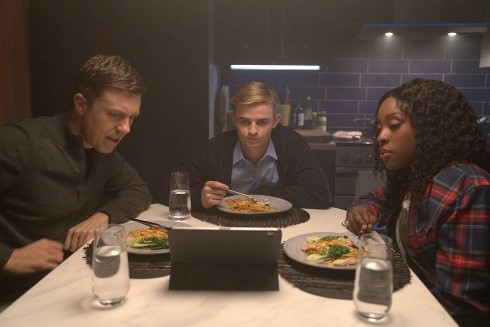 Plot
Hidden high in the French Alps is a school for troubled, rich kids. Billionaire media mogul, Michael Roscoe, sent his kid to that boot camp called Point Blanc. Then, he has concerns upon his return. Why would he call Alan Blunt? Ian Rider gets a call from Russian oligarch, Serenko, about the same school. Ian and Michael end up dead at the hands of an assassin named Yassen Gregorovitch. Who will infiltrate Point Blanc for DOS? Alex Rider is more than willing.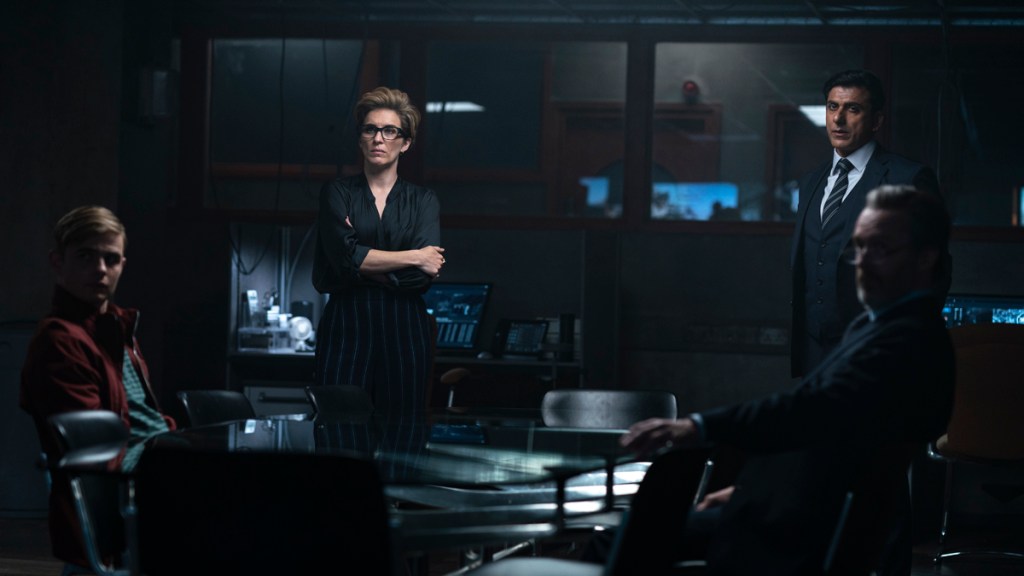 Actors
Although appearing in Salmon Fishing in the Yemen and The White Queen, this is the first major role for Otto Farrant. He's not your typical James Bond, Jr. type, but it will be interesting to see where he goes next. From The Game of Thrones and The Tunnel to Zero Dark Thirty and Darkest Hour, Stephen Dillane appears in quality entertainment. As Alan Blunt, he is the mastermind of DOS. Marli Siu is a Girl With the Dragon Tattoo-type as Kyra. Already nominated for several awards, she, too bears watching.
Final Thoughts
"Unexpected trouble is always the worst kind," seems to be the catchphrase for Alex Rider. It's always just around the corner. Yassen is such a good villain. "One of the services that my employer and I provide is to make people disappear." His final act may surprise!
CBR notes "while those looking for an innovative twist on the traditional spy narrative won't find it here, the show is an entertainingly told espionage tale with winning characters."
Paste Magazine is even more positive with "pure Bourne Identity, with just a hint of ELITE."
I am a huge fan of Foyle's War, so this one may be a bit of a stretch. But, give it some more money, and I think it has a chance to soar.