How appropriate for Ant-Man (Paul Rudd) to narrate the six-part Apple TV+ series Tiny World. As I mentioned in The Mandalorian 2, I'm not really into spiders and frogs, but I am into quality cinematography. For that, Tiny World can't be beat. Where else would you learn about tiny agama lizards eating insects off the mighty lion? (See below.) Or, that what hummingbirds lack in size, they make up for in aggression?
Maybe the velvet worn crawling on 40 legs with vibration sensors all over its body will interest you. Still, its most amazing feature is its Spider-Man ability to sling webs. Those sticky strands harden in seconds. If nature is your wheel house, Tiny World should be on your radar. I saw a picture of a photographer laying on the ground for some of these close-ups. After seeing the biting ants, he earns every penny he makes. I give Tiny World 3.5 Gavels and it receives 9.1/10 IMDb rating.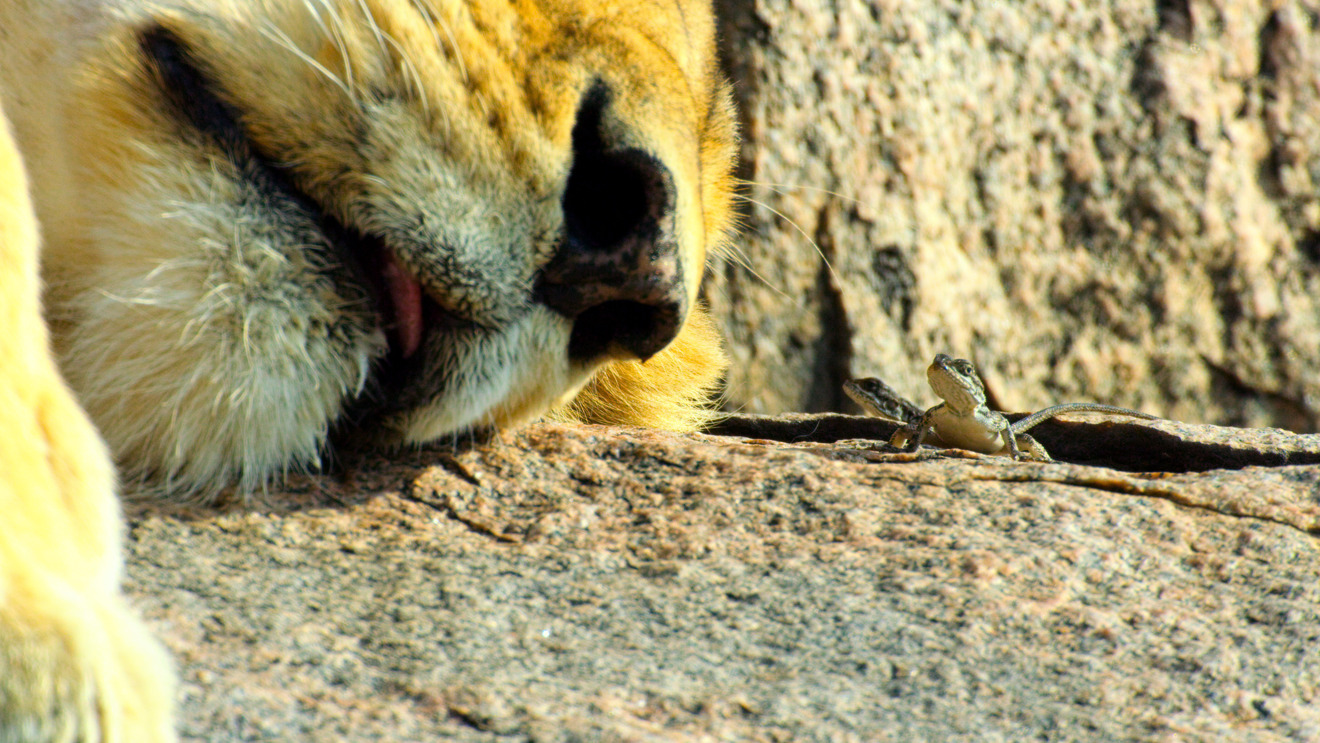 Plot
"By working together, little creatures can stand up to big giants." The dwarf mongoose live in large termite mounds which are hard as concrete and as big as an elephant. Among other things, they enjoy eating ticks off warthogs. But, as they go out to hunt, it is the hornbill that serves as their lookout. From the African savanna to the jungle to the outback, Tiny World takes you around the globe.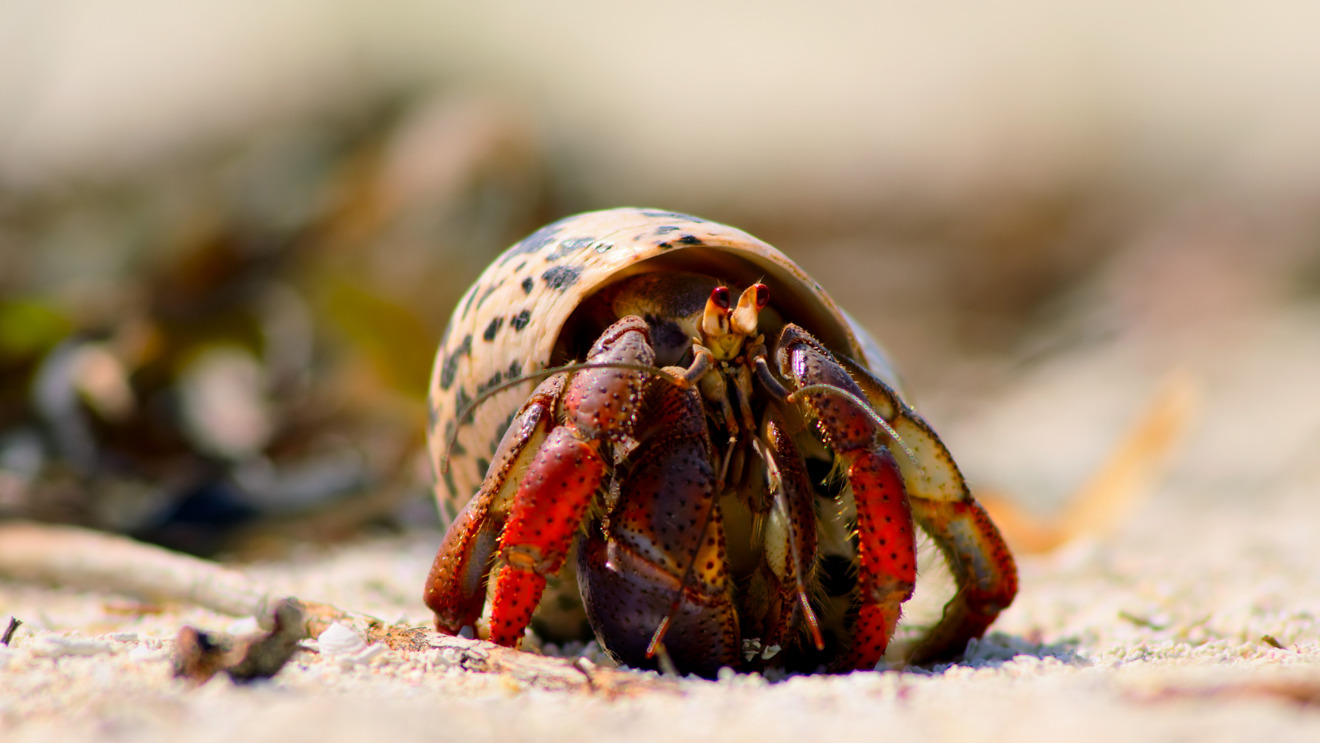 Actors
Strawberry dart frogs, elephant shrew, and pygmy marmosets are just a few of the unpaid thespians in Tiny World. Nominated for Best Attraction to the Opposite Sex is the orchid bee. How so? He dips himself into the orchid "perfume" to make himself irresistible to you know who. The orchid attaches a pollen pack to his back and the cycle of life goes on and on.
Final Thoughts
No nature series would be complete without the dung beetle. Someone has to clean up after the elephants. Watching him push 10 times his weight out of an elephant "footprint" is quite the feat using his feet for a fete.
Quite properly, Decider notes "waiting for the tiniest of the tiny to do something interesting takes a special kind of dedication." Common Sense Media says "overall, this is great show that will inspire wonder in kids and adults alike." It's family get-together time for Tiny World.