If there are any Sharp Objects in your house, you may want to remove them prior to watching this psychological thriller. If Stephen King ever collaborates with Gillian Flynn, you will be certain that LSD is their drug of choice. You will remember Gillian Flynn from Gone Girl. Now, take the mental illness of Amy Elliott Dunne and kick it up a few notches times three.
There is no question that Sharp Objects is outstanding drama, but it is also grim and disturbing. Our main characters don't have skeletons in their closets, they have demons. The director slowly parses out the details of their fragile, tormented lives as a reporter covers the murders of two young girls. Just how gruesome are the murders? The killer pulls out the teeth of the victims. Above all, this rating is the exception to my rule that a movie/series must be fun. More than a train wreck, this is watching the World Trade Center twin towers collapse over and over. I give Sharp Objects 4.0 Gavels and it receives a 92% Rotten Tomatoes rating with an 82% Audience score. I may never watch another Gillian Flynn story ever.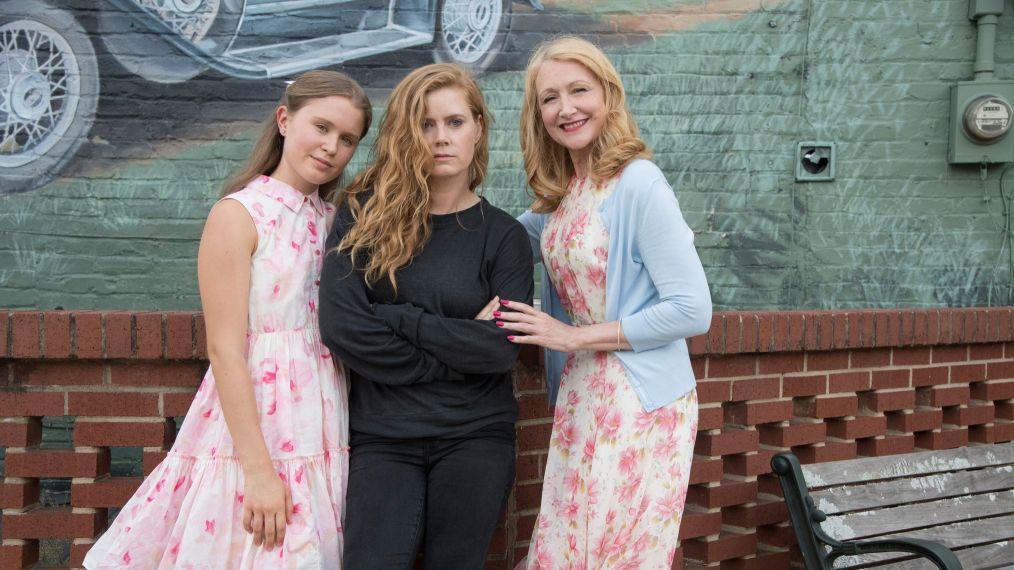 Plot
Her editor orders Camille Preaker to return to her hometown write a story on a possible serial killer. Camille hesitates because her mother (Adora) is controlling, and she barely knows her half-sister (Amma). The cops have no leads but watch two relatives closely. Drinking heavily and hallucinating about her own dead sister, Camille embarrasses Adora. In a small town. everyone knows your dirty secrets, and this town has lots of them. To forget, the only remedy appears to drink, early and often.
Actors
Sharp Objects received nominations for Best Limited Series, Best Actress, and Best Supporting Actress for nearly every major award. Scarred by self-mutilation, Amy Adams (Justice League), as Camille, gives the chilling performance expected of a six-time Oscar nominated actress. Not as well-known, but instantly recognizable, is Patricia Clarkson as Adora. You've seen her in this type role before because she does it so well. Rounding out this trio of exceptional talent is Eliza Scanlen, recently seen in Little Women. Portraying Amma, you must stay for the mid-credit and post-credit scenes. Only then are you ready to begin the debate about this eight-part HBO series.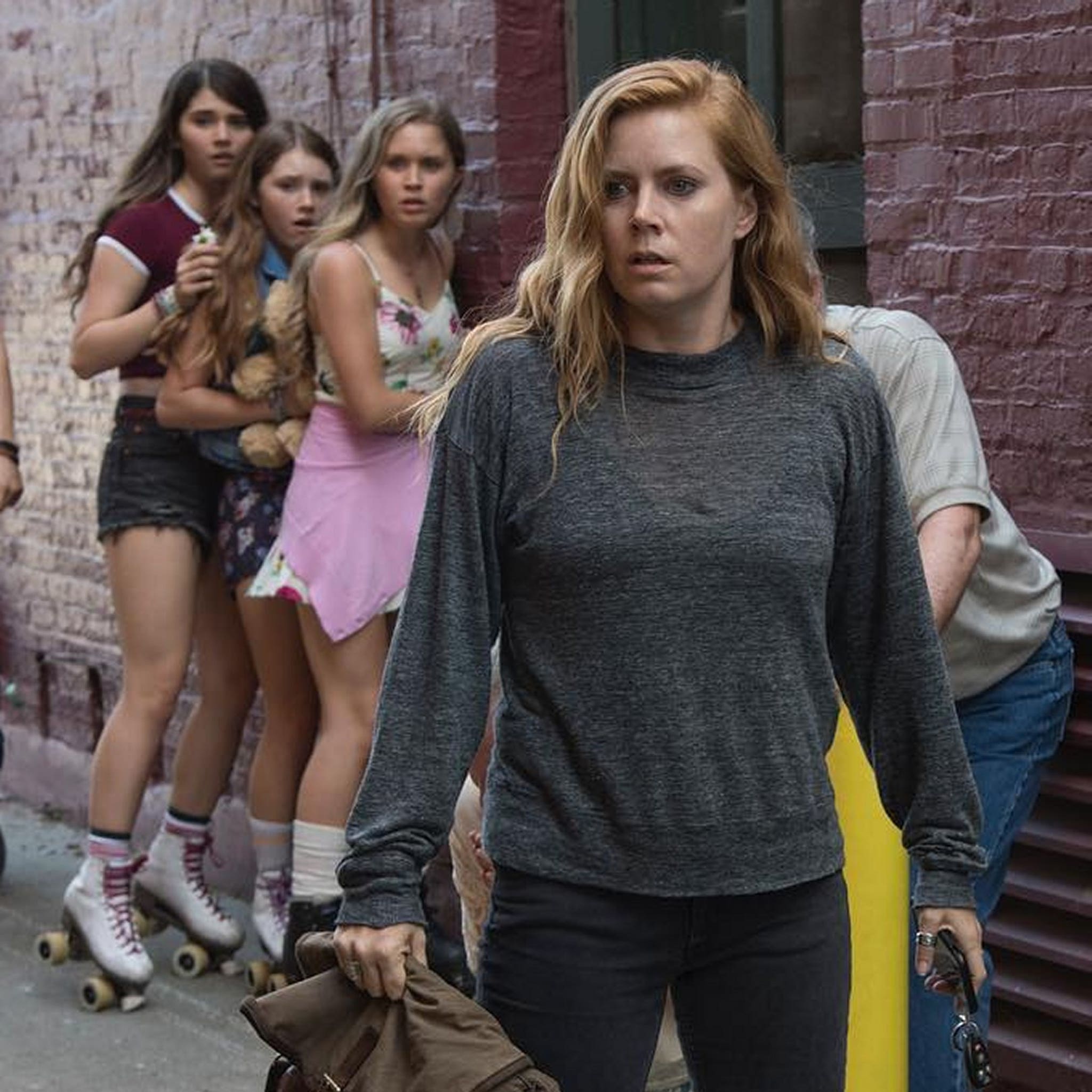 Final Thoughts
The police chief describes Camille as "good tree, bad apple." Adora likens her to "a rare rose, not without thorns." A friend thinks Camille is similar to a cherry, "luscious on the outside, but on the inside, a dark hard pit."
A detective tells a potential witness that "I'm off to protect and serve." The alcoholic witness replies "I'm off to mix and serve." Ms. Flynn does not lack creative writing skill.
"The grisliness of the imagery, the aching damage in Camille, the delicate theatricality of Adora, the lovely danger of Wind Gap-all meld to make a series whose darkness is as alarming as it is undeniably enticing" (The Atlantic). If you have nightmares after viewing Sharp Objects, I've given you fair warning. Enjoy the art, as you may find the science unsettling.