Is there any character that you would be more at home with than Jean-Luc Picard? From the moment he said "Engage" to the pilot of the La Sirena, I was fully engaged with Star Trek: Picard on CBS All Access. Screen Rant ranks Picard best of all the Captains, poor James T. Kirk coming in a mere fourth. While I didn't like the story quite as well as The Mandalorian, and no lovable baby Yoda, the overall production is its equal.
Like its predecessors, Star Trek: Picard faces social issues head on. If a supernova is about to explode your sworn enemy, do you assist in the relocation of 900 million Romulans, or do you let them die? If synthetic life caused the death of 92,000 on Mars, do you ban it, or seek to find answers? The answers create compelling sci-fi drama. I give Star Trek: Picard 4.0 Gavels and it receives an 87% Rotten Tomatoes rating with an unexpected 58% Audience score. The IMDb score is 7.6/10.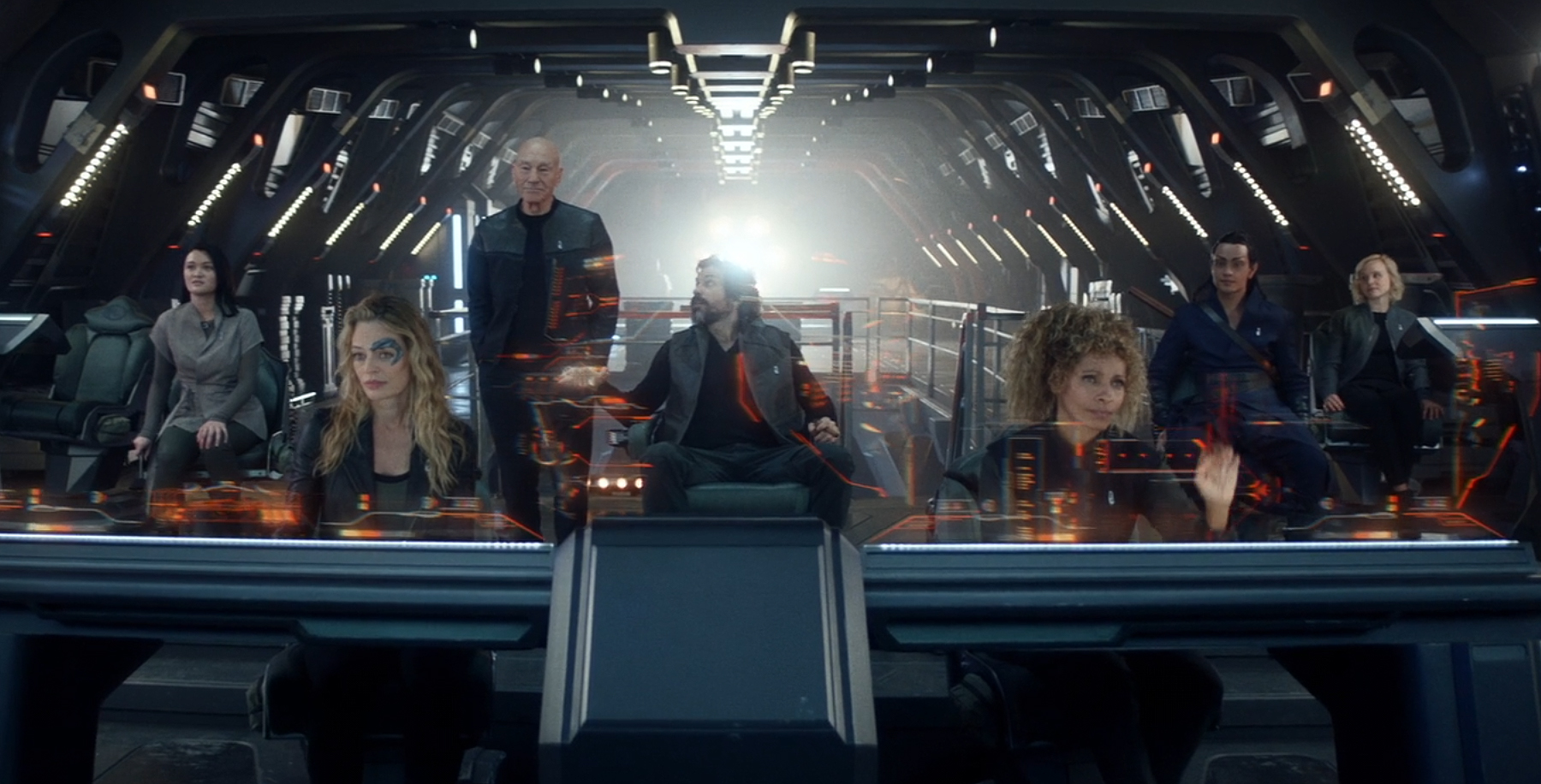 Plot
After The Federation refused to help the Romulans fourteen years ago, Picard retired to his grape orchards in France. Memories of Data still haunt his sleep. Suddenly, a young girl, Dahj, appears who may be Data's "daughter." Unable to protect her, she fails to survive an attack by Romulan assassins. Further distraught, Picard meets Dr. Jurati who explains that her mentor created synths in pairs. Convinced that another "daughter" of Data is in danger, Picard must confront past mistakes before he can face new demons in The Final Frontier.
Actors
Without Patrick Stewart, this show doesn't exist. How often does a network base an expensive series on a 79 year old actor? Jean-Luc Picard delivers as the premiere of Star Trek: Picard set a record for most new subscribers in a month. Alison Pill gets second billing as Dr. Jurati, but her part needs some heft. Raffi, played by Michele Hurd, gives an outstanding performance. As Picard's former first officer, she has flaws, but you want her on your team.
Final Thoughts
Audience complaints about Star Trek: Picard seem to indicate that it "betrays the hopeful spirit that once made the franchise great." They must have watched a different version. Picard voices his aspirations "the past is written, but the future is left for us to write, and we have powerful tools, Rios. Openness, optimism, and the spirit of curiosity."
The critic for Slate writes "Picard is Trek through and through, full of thorny ethical quandaries, social allegories, sinister admirals, and an undercurrent of optimism in spite of it all."
Above all, it is quite smart of the writers to bring back Riker, Troi, and Seven of Nine. Old friends have each others' back. Along with the theme song of Star Trek and "make it so," we are home again, light years from Earth. But, we are not alone. We have Picard to lead the way.