"In war, anything is better than indecision," says Grant, perhaps the most unlikely General and President ever. I readily admit that Mrs. TMJ was much more enthusiastic about this three-part series on The History Channel than me. As usual, she was right. Ulysses. S. Grant aka "Unconditional Surrender" Grant aka "Uncle Sam" Grant did not want to be a soldier. Forced to resign his military commission due to alcohol, he sold firewood to support his family.
The State of Illinois and The Civil War give Grant a second chance. After 25,000 casualties at Shiloh sidelined his career, he ascended to Commander of the Western Theater primarily because Lincoln thought he would try his boss, General Hallock, in the East. On the battlefield, Grant finds his purpose, and academicians now describe him as the first great modern war general. And, yes, the flow of the program is interrupted by musings of those same folks, but that goes with the territory of these type programs. I give Grant 4.5 Gavels and it receives a 7.7 IMDb rating.
Plot
Which is Grant, a great general, or a bloody butcher? Was he a corrupt President or a belligerent drunk who got lucky? Like most politicians and successful generals, there are a wide spectrum of views. Follow Grant from his childhood days in Ohio to his appointment to West Point, from glory in the Mexican-American War to melancholy on the Western frontier. Was the state of the Union the driving force for Grant to fight for the North? Why is Vicksburg recounted as the most brilliant campaign on American soil? "Silent Sam" is determined to take the fight to Robert E. Lee.
Actors
Justin Salinger portrays Grant with a stoicism befitting a general "very cool in battle." He was in Season One of Hanna; the second season starts on July 2 on Amazon Prime. Carel Nel is Abraham Lincoln although he gets little screen time. Actually, no one gets much screen time except Grant and the battles.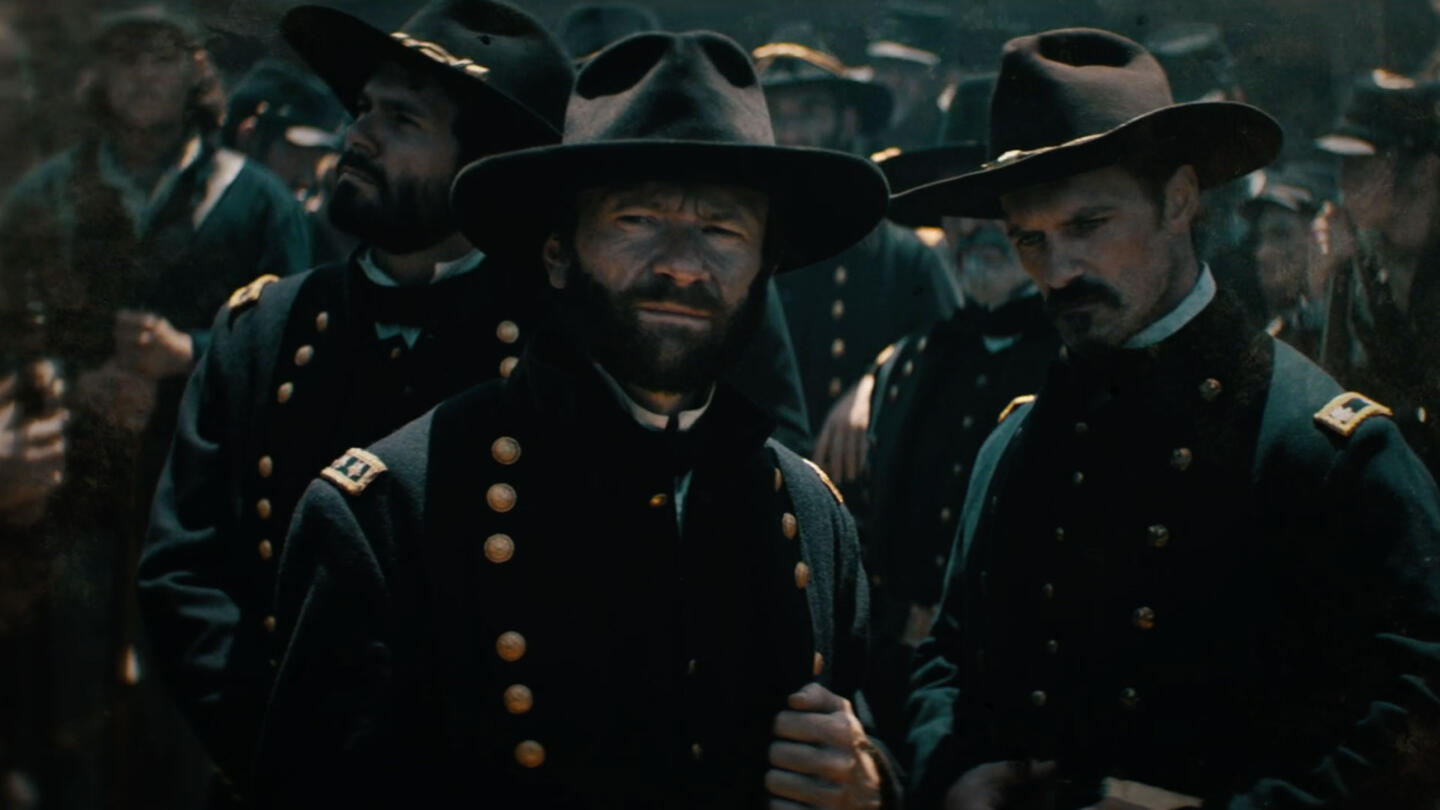 Final Thoughts
Grant comes with a warning of "disturbing images." Blood spattering is a common sight. The series reiterates that nearly all the generals, on both sides, attended West Point. They knew each other and served together. One Confederate general loaned Grant money in a time of need, another attended his wedding. The Wall Street journal writes that Grant "follows the standard formula for historical specials: expert testimony, dramatic re-enactments, period photography, maps and montages. But it is all executed at a much higher level than viewers are used to." Then, we come to his Presidency. Was the man with "ironclad resolution" too trusting? Did corruption cause his accomplishments to be overlooked? Tune in for a fascinating look.