Viewing the six-part Netflix series Alias Grace, two matters immediately strike you. If the dialogue on the screen is anything like that in the book, Margaret Atwood is quite the wordsmith. Second, every man that poor Grace Marks had the misfortune to encounter was a lout, or worse. Based on a true story of murders in 1843 Canada, Ms. Atwood engages in some "creative" imaginings. (See Newsweek.) Still, this psychological thriller leaves somewhat of a bad "taste" in the discovery of whodunit and whydunit? Granted, it raises lots of questions, but yields few satisfying answers. If I "invent" a psychologist to penetrate the mind of a "murderess," then give me a better conclusion. Given that failure, I can only give Alias Grace 3.5 Gavels and it carries a near-perfect 99% Rotten Tomatoes rating with a fine 88% Audience score.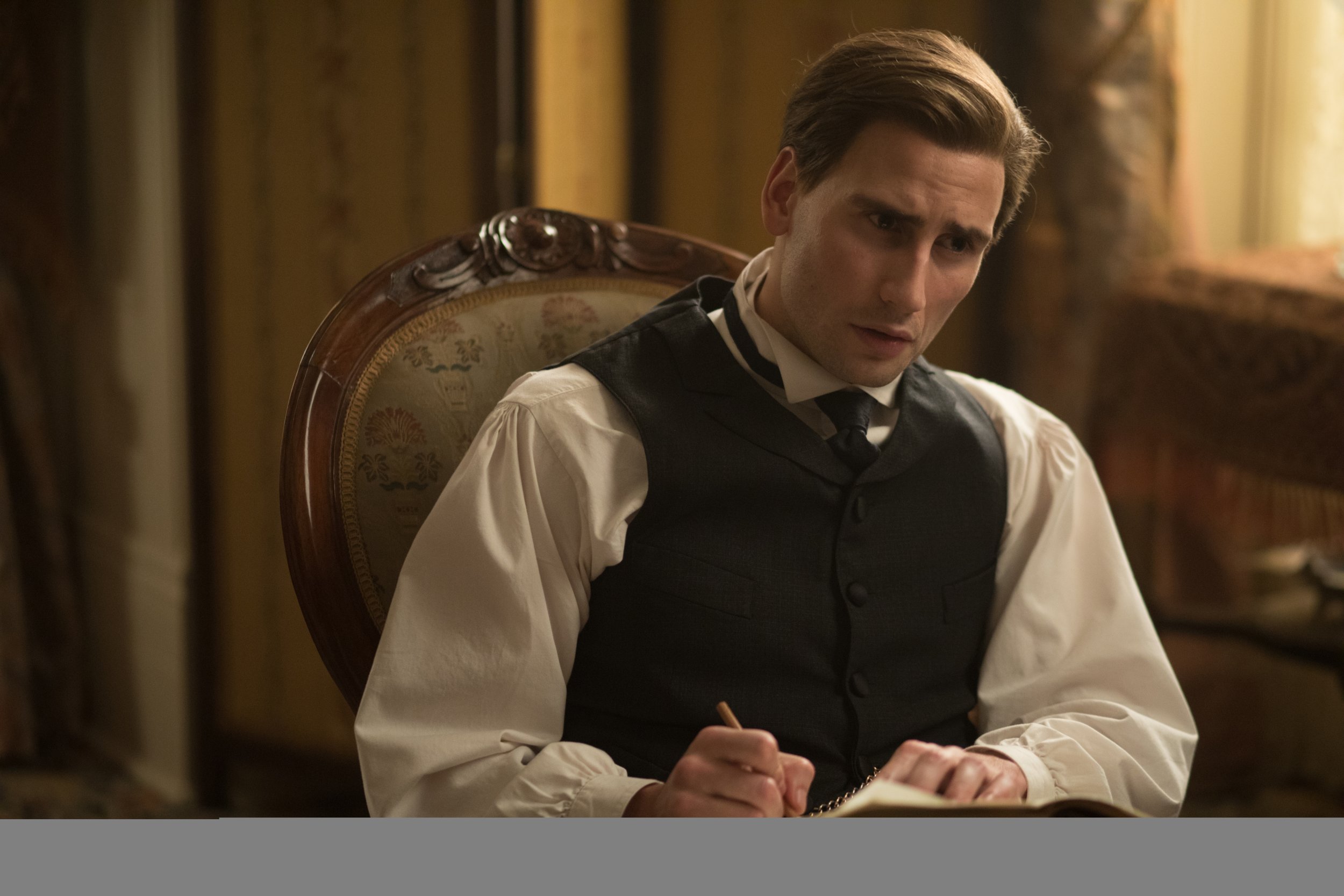 Plot
By 1859, Grace Marks was an inmate in Kingston Penitentiary for the last 15 years. Being a model prisoner, she "earned" the right to do light housework at the governor's house. There, she was an object of much discussion in her role in the brutal killing of her employer, Thomas Kinnear, and his butleress, Nancy Montgomery. Many want her pardoned. Thus, the hiring of Dr. Simon Jordan to write a "favorable" report on her behalf. But, is she an amnesiac, or a liar. Is she schizophrenic, or just evil? Did she plan the murders, or is she an innocent victim of long-standing abuse?
Actors
In one of the finest performances you will see, Sarah Gadon is mezmerizing as Grace Marks. In the questions I just posed, she could be one, or all. Fittingly, Gadon's real-life father is a psychologist. Unlike most psychologists who are certain of everything, Edward Holcroft, as Dr. Jordan, is peculiarly certain of nothing. Of note is Anna Paquin (The Piano, The Irishman). Acknowledging that her screen actions are fiction, one could almost conclude she received a just fate.
Final Thoughts
If you are looking for something light to watch, save Alias Grace for another day. In particular, a botched abortion is quite graphic. The critic for The Atlantic describes "Alias Grace as discomfiting, compelling, deeply insightful television." In the afterword to her book Atwood writes "the true character of the historical Grace Marks remains an enigma." In your search for compelling television, therein lies your answer. Grace Marks responds to Dr. Jordan that "I'm not certain I want my memory back." If you want black and white in your finality to the story presented, Grace is not about to assist you. Grace is all about the gray.