If Q was the hero in a James Bond animated silliness, you would have Spies in Disguise. Will this flick find an audience? It has gadgets galore, and even more bird "jokes." Yet the "yucks" are too few for adults while the bad guys seem too evil for the very young. Spies in Disguise explores the concept that responding to violence with violence only creates more revenge seekers. This seems an odd forum for such a simplified answer to a complicated subject. But, can science conquer all? I give the film 3.0 Gavels and it receives a 73% Rotten Tomatoes rating with a 91% Audience score.
Plot
Lance Sterling is the golden boy of American spies, successful despite his "I fly solo" style. The agency doesn't know how to handle Walter who makes only non-lethal gadgets which seem to be useless. Lance ignores Walter until Killian (terrorist mastermind) steals his identity and he needs to escape from Internal Affairs. Walter convinces Lance that he can make him invisible but forgets to mention that means as a pigeon.
Actors
Will Smith and Tom Holland (Spider-man: Far From Home) make a nice odd couple as Lance and Walter. Spies in Disguise sets up a sequel but it needs some legs, and maybe feathers, to soar past its $100 million budget. Reba McEntire is in fine voice as the director of the agency. And kudos for Rashida Jones as the agent trying to arrest Lance for espionage and treason.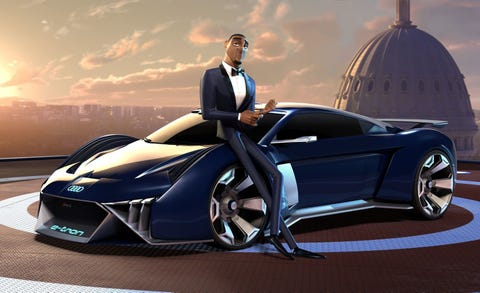 Final Thoughts
Originally to be released a year ago, Spies in Disguise got caught up in the Disney purchase of Fox. Christmas seems a strange time to release a film of this type, especially against Disney's own Star Wars: The Rise of Skywalker. Did you know that this movie is based on a 2009 short Pigeon: Impossible? Like most recent animated films, the color is outstanding although, at times, it seems the voices were out of sync with lip movements. And, similar to most spy movies, Lance and Walter travel to cool locales around the world. Will you enjoy watching Walter learn teamwork flocking with birds of a feather? Maybe, but from the makers of the Ice Age franchise, one would expect more wings and less pigeon droppings.