From young woman to . . .
Welcome to next installments of The Crown on Netflix. Season 3 will cover the mid-1960's into the early 1970's, including the break-up of Princess Margaret's marriage, the young adulthood of Prince Charles and Princess Anne, and Harold Wilson's two terms as Prime Minister. And, apparently, Queen Elizabeth coming to terms with aging. Born April 21, 1926, she is now 93. She was a mere baby back then. Olivia Colman will restore her youth on November 17th.
You will barely recognize her . . .
On January 31, 2020, Blake Lively goes all "assassin in revenge" mode. Her parents are killed in a plane crash. She was supposed to be on the flight. Then, she finds out that someone put a bomb on the plane. Co-starring Jude Law as her "handler," she can trust no one. Assuming numerous identities, will she ever be able to find out who is the real Stephanie Patrick? Compared to Jason Bourne, the trailer to The Rhythm Section looks much darker.
Speaking of a darker side . . .
After Sylvester Stallone, Adam Sandler has more Raspberry nominations than anyone. But, put him in a drama, and the critics love him. On December 13th, see him in Uncut Gems as a jewelry store owner with a gambling problem. How will he re-pay his bookies? Co-starring Kevin Garnett, Idina Menzel, and Judd Hirsch, this one has a 94% Rotten Tomatoes rating.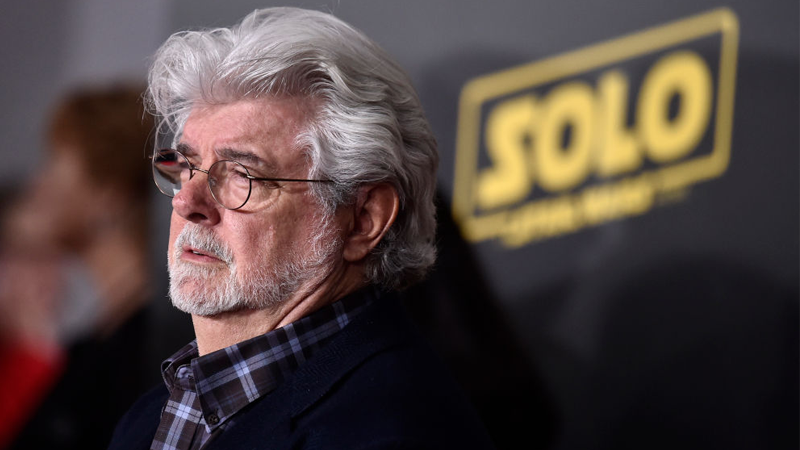 He can't be that naive . . .
Many a creator is bummed out when they see their baby on the big screen. Except, George Lucas is one you would least expect. Selling Star Wars to Disney, he received a "tacit promise" that it would remain open to his ideas about the last three episodes. Disney agreed but the contract gave them complete creative control. Lucas wanted new worlds, new stories, new characters, and new technologies. Disney did not want to move too far from what the audience knew and loved. Guess who won. Lucas felt betrayed and disappointed. On the plus side, he has $4.05 billion reasons to get over it.
Mr. Untouchable
Imagine being so brazen that then-President Jimmy Carter orders your prosecution. In 1972, Nicky Barnes forms The Council to control the drug trade in Harlem. Later, working with the mafia, they go international. After beating numerous attempts to convict him, he was given the nickname "Mr. Untouchable." When the New York Times Magazine threatened to run his mug shot on their cover, he agreed to pose for a picture. That caught Carter's attention. Serving a life sentence, he later becomes an informant, wins a poetry contest, earns a college degree, enters the witness protection program, and writes a book. Just your ordinary drug dealer. Will Smith will star in this Netflix production.
Don't call her a chick!
Birds of Prey (And the Fabulous Emancipation of One Harley Quinn) will be in a theater near you on February 7, 2020. If, as Ms. Quinn says, "a harlequin's role is to serve," then the title and trailer intimate that her role is over. Margot Robbie, together with Rosie Perez (Renee Montoya), Mary Elizabeth Winstead (Huntress), and Jurnee Smollett-Bell (Black Canary) team up to protect Ella Jay Basco from Ewan McGregor (Black Mask). This Halloween, will you see more Joker costumes or those of Harley Quinn? Harley, in a landslide!
Oh, to be remembered . . .
If they won't let Michael Bay blow things up in Bad Boys For Life, what's a fella to do? At least for now, Netflix has plenty of money to fulfill his pyrotechnic fantasies in 6 Underground streaming December 13. Ryan Reynolds, Melanie Laurent, Manuel Garcia-Rulfo, Adria Arjona, Corey Hawkins and Ben Hardy star as six billionaires who fake their deaths to take down really, really bad guys. Even if the film is forgettable, their names, One, Two, Three, Four, Five, and Six, won't be. Written by the Deadpool dudes, I'm guessing this will be fun and explosive.