Bennett's War is like watching the Olympics. You don't know a lot about the sport, but you know who you want to win. It is not unusual for Mrs. TMJ and I to attend an indie movie on a Friday afternoon where we have the theater all to ourselves. It is unusual that this is the only new movie opening this week at AMC. Moreover, other than the synopsis, no information could be found. Along with no Rotten Tomatoes ratings, nor any Audience score, it was as if a blackout existed. Not sure what to expect, I give Bennett's War 3.5 Gavels, formulaic or not.
Plot
Marshall Bennett returns from Afghanistan badly wounded, told to never race again. When a drought causes his father to go delinquent on farm payments, Marshall determines that motocross racing is the only way out. His wife threatens to leave him, he's out of shape, and his competition thinks he is a joke. Who will have the last laugh?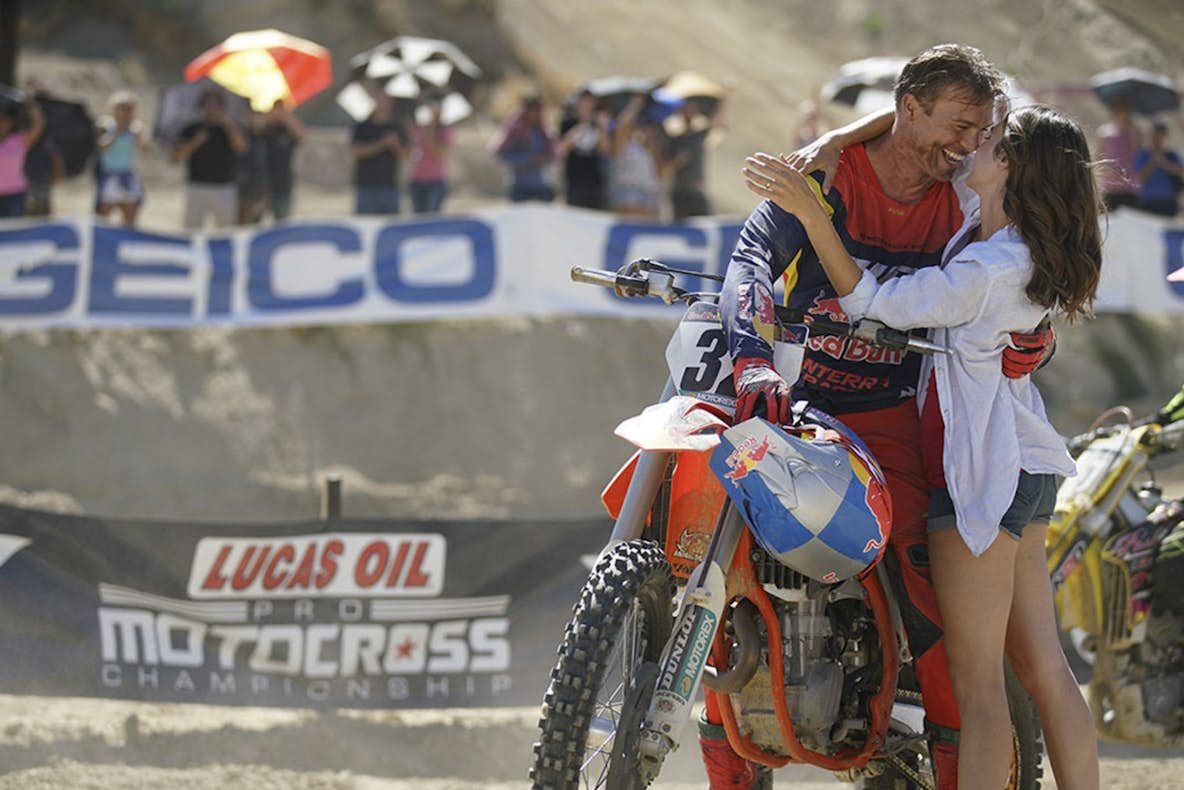 Actors
Michael Roark (Marshall), our erstwhile hero, is handsome enough to star in Magic Mike, inspired as a child by Forrest Gump, and smart enough to be a licensed attorney (for real). His wife is, Allison Paige, has the line of the movie. When asked what she knows about P.R., she replies, "Men are sponsors. I have boobs!" Trace Adkins, last seen in I Can Only Imagine, is Marshall's father.
Final Thoughts
The "injured warrior makes a comeback" theme will always tug at our hearts. And, for a mainstream movie, Bennett's War goes a tad overboard with the racing. Yet, you could do a lot worse on this Labor day weekend. This is your feel-good flick. Ali Afshar is the producer, but also Marshall's employer. After Overcomer, I was skeptical of a producer-turned-actor. To the contrary, he was terrific, lending humor at just the right times. Overall, these are likable characters with a pretty good story and great motocross action. It just needs an audience. Maybe Netflix or Amazon Prime will give it a ride.