A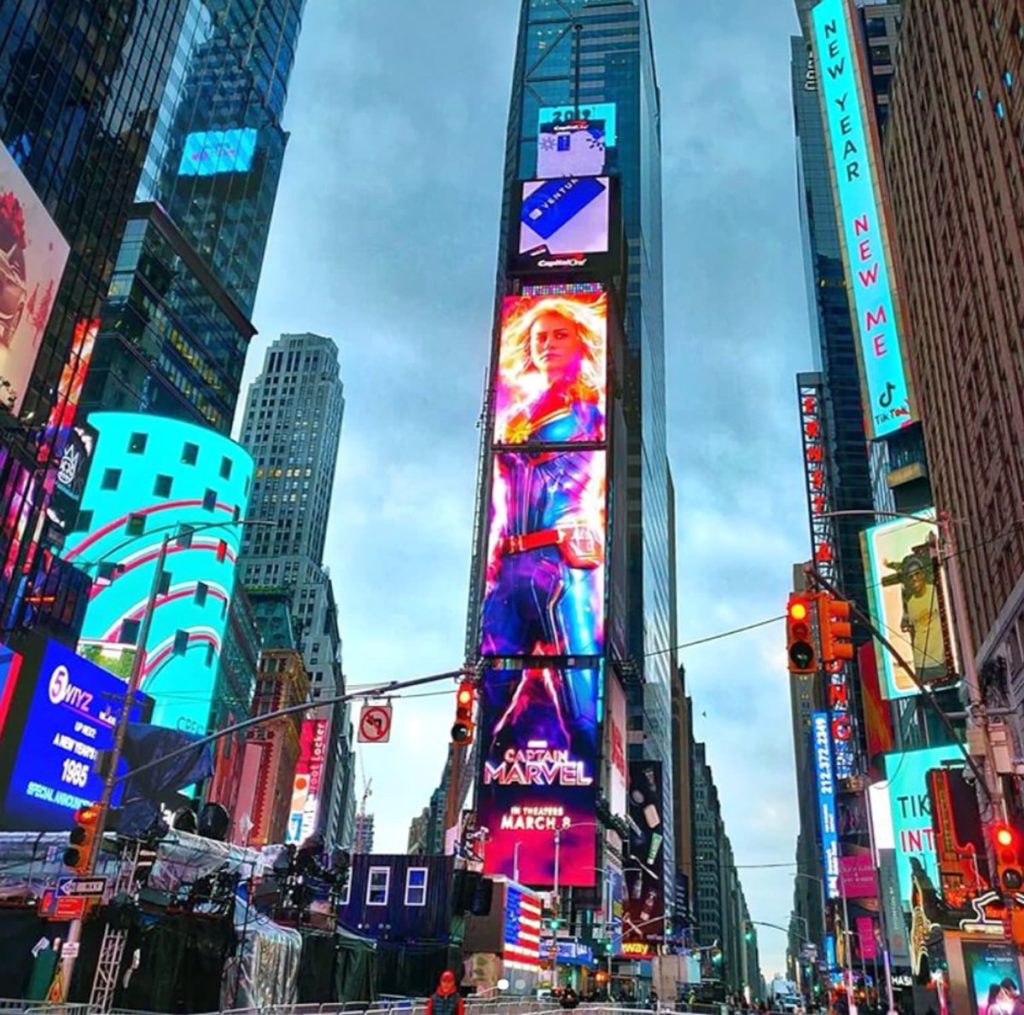 In real life, Brie Larson is 5'7″ . . .
On Times Square, Brie Larson as Captain Marvel is about 20 stories high. Even though the movie will not be released until March 8, the ad went up 12/31/18. So, what does an ad like this cost? Six years ago, The Wall Street Journal reported that one of these can cost between $1.1 to $4 million per year. I hope she likes the picture; it's going to be there awhile.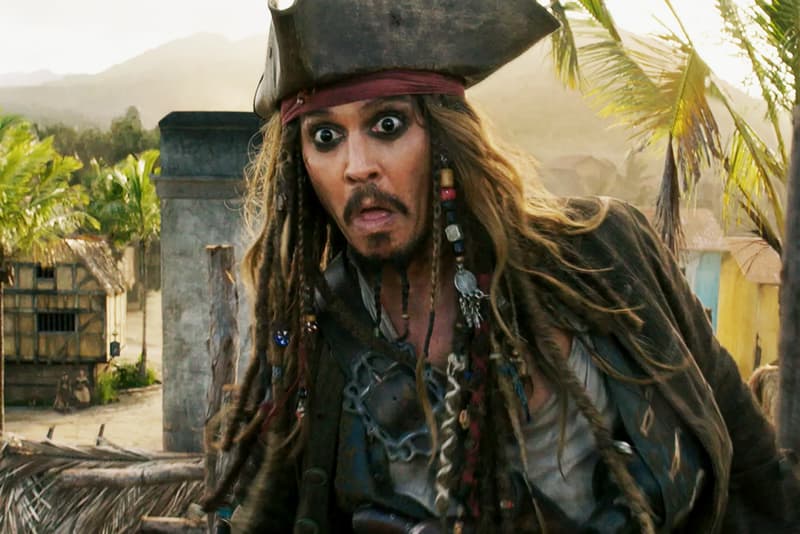 A face only a mother could love . . .
Disney wants to re-boot Pirates of the Caribbean. Except, they need a "new energy and vitality, " read that to mean a new face of the franchise. What, you may ask, is wrong with dear old Johnny Depp? He makes $90 million for these movies. The Disney pirates can buy lots of grog for $90 million. It appears that Jack Sparrow will finally walk the plank.
Why are Mickey and Minnie so happy?
You would be smiling, too if you just set a record earning $3.092 Billion domestically on your movies in 2018. How did they do worldwide, you ask? A mere $7.3 Billion should make the studio happy. Although in 2016, Disney made $7.6 Billion worldwide, this year they only released 10 movies. With Captain Marvel, Avengers: Endgame, Aladdin, Toy Story 4, The Lion King, Frozen 2 and Star Wars: Episode IX , most experts expect an even better 2019.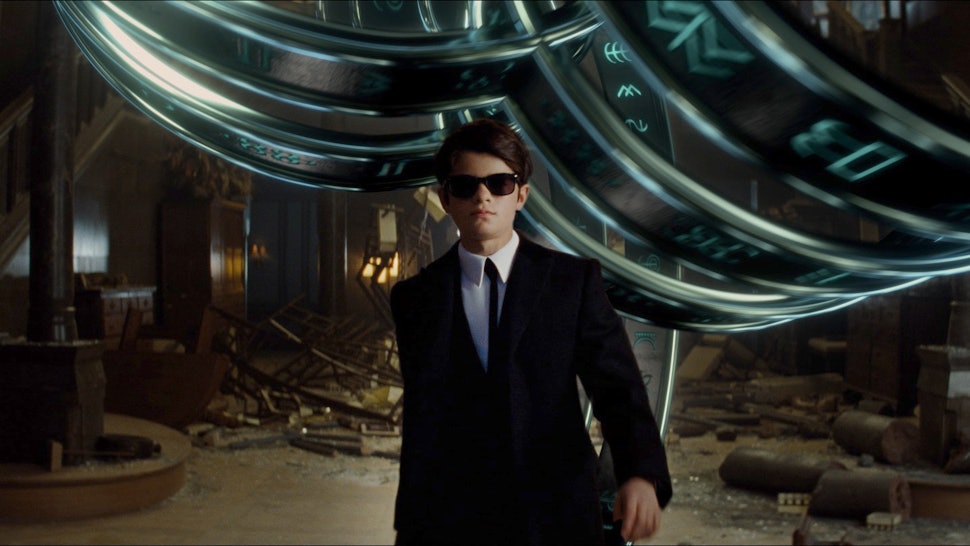 But, are there clouds in the offing?
Set for release August 9th is the only gamble for Disney in 2019. Artemis Fowl II, criminal mastermind, captures fairies and uses them to restore the family fortune and rescue his father. Disney began this project in 2016 based on the first two novels of an eight book series. Directed by Kenneth Branagh and co-starring Judi Dench and Josh Gad, I'd say it's in good hands.
Wow! All I can say is Wow!
I remember my reaction to Helter Skelter. Charles Manson is a character that makes you check that you locked your doors–twice. In Killing Eve, Villanelle, though fictional, is that same kind of psychopathic character that makes you look over your shoulder. I think it is the eyes. You can find Season One on Amazon but it will cost you a well-worthwhile $20. Sandra Oh, formerly of Grey's Anatomy, and Jodie Comer (Villanelle) are both nominated for numerous awards. It doesn't get much better than an MI5 officer hunting down an assassin. Best of all, Season 2 starts April 7.
Watch out for . . .
Is Awkwafina an awkward name? Maybe, it's an awfully fine name? Whatever, the memorable girl from Ocean's 8 and Crazy Rich Asians is ready to steal scenes from Dwayne Johnson, Kevin Hart, Jack Black and Karen Gillan in Jumanji 2, or is that 3? The sequel to The Rock's $768 million redux is due this Christmas.
Rant time!
By this time, you will know whether or not Nicole Kidman won another Golden Globe Best Actress award for Destroyer. (She didn't.) Described as the best work she has ever done, how are we to know? This is a woman who has one Oscar with 3 nominations, 5 Golden Globes with 9 nominations, 2 Emmys and so on. Yet, despite all her accolades, and a 75% Rotten Tomatoes rating, the theaters have yet to show this movie. With an Audience score of 56%, are we going to hate it? Is it a bomb? With a budget of only $9 million, and the Netflixs and Amazons looking for material, it can't be that big a loser. Let me see it!