Orwellian?
Gal Gadot's return as Diana Prince is called Wonder Woman 1984, to be released June 2020.  Does the name yield any clues to the plot?  We all remember George Orwell's 1984 and the Thought Police.  So far, all we know is that Diana comes into conflict with the Soviet Union and battles Cheetah (Kristen Wiig).  And, for the ladies, Chris Pine is back.
Mr. Plow?
Since Taken, Liam Neesom is known for a "certain set of skills."  Here is a very interesting trailer wherein he learns revenge skills from "crime novels."  He is a snowplow driver whose son is killed by a drug gang.  Described as an action thriller, the trailer gives glimpses of black comedy.  Cold Pursuit is set for release in February and co-stars Laura Dern.   This one looks like fun!
How to Train Your Grandpa?
In 2010, my granddaughters and I fell in love with this series.  Thankfully, we have yet to grow out of it.  Hiccup calls his dragon Toothless.  In How To Train Your Dragon: The Hidden World, Toothless falls in  love.  We will see it on February 1, or as soon thereafter as their gymnastics' schedule allows.
Will it be as good as The Night Manager?
On November 19, AMC and John le Carre give us The Little Drummer Girl.  Florence Pugh plays an English actress converted into an Israeli spy to infiltrate the Palestinian network.  Michael Shannon is her spymaster, and Alexander Skarsgaard her recruiter.  Set in 1979, you will see some scenes in Athens.  With lots of intrigue, the Israelis offer a role in the "theater of the real."  This behind the scenes look will grab your attention!  Drummer Girl is a three-night, six-episode, mini-series event.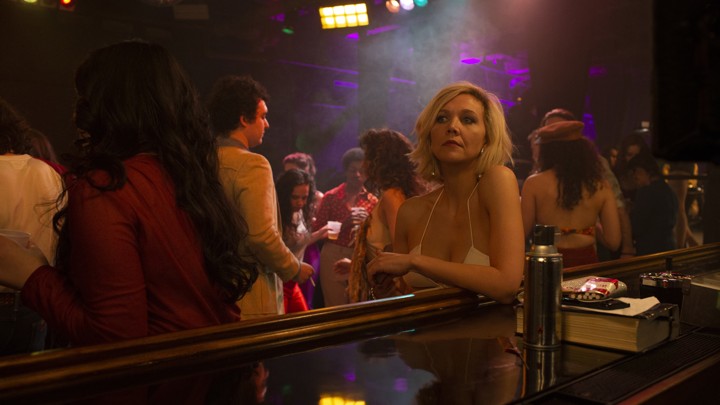 But who protects them off-screen?
With James Franco and Maggie Gyllenhaal, The Deuce tells the story of the rise of the porn industry in New York City in the 70's.  Since I have never seen the show, I can't vouch for its quality but it has a 93% Rotten Tomatoes rating.  What grabbed my attention is that it is the first show to use an intimacy coordinator.  Now HBO is requiring them for all their shows that have intimate scenes.  Apparently, such scenes pop up in the script at the last minute frequently.  This gives a voice to the actor (read that usually an actress) who might otherwise be uncomfortable.  Expect this idea to spread like wildfire.
Where do they go?
Emma Stone recently made headlines by indicating "that her organs shifted while wearing a corset filming The Favourite."  Perhaps she needs her version of an "intimacy coordinator."  Sounds like abuse to me!  Please don't be too alarmed as the organs are now back in their rightful place, per Ms. Stone.  Apparently, directors don't just abuse females.  Eddie Redmayne says he can relate as he did "corset work" in Shakespeare's Twelfth Night.  He played Viola and Mark Rylance played Olivia.  And just think of poor Robin Williams in Mrs. Doubtfire!  Was the Oscar worth it?  Probably.
Have you read this book?
Leonardo DiCaprio and Martin Scorcese are on board to bring this non-fiction book to life.  In 1920's Oklahoma, the Osage Nation are the richest people per capita in the world after oil is found on their land.  But then, they are murdered one by one.  The FBI investigates a conspiracy for the ages.  This is set for production next summer.  Until then, the book's title is a lengthy Killers of the Flower Moon:  The Osage Murders and the Birth of the FBI.  Many refer to this atrocity as the FBI's first big case.
ICYMI, my review of The Nutcracker and the Four Realms was posted last night.  Click on the link to check it out.