A vigilante undertakes law enforcement without legal authority.  Typically, he thinks the legal authorities inadequate.  The first vigilante movie I remember was Death Wish (1974) starring Charles Bronson.  If  my memory is correct, New York City had quite a murder problem back then.  Even though we believe in our justice system, there is something so viscerally satisfying about a quick, comparative response.  The sequels and the 2018 Death Wish were just not very good.
Luckily, Antoine Fuqua is a quality director.  Denzel Washington's Oscar for Training Day is a testament to that.  The camera shots are just so much better than in the ordinary action film.  The expectation game is always a factor in rating movies.  Mamma Mia! Here We Go Again was not as good as expected.  Equalizer 2 is much better than expected.  I give it 4 Gavels while it only has a 49% Rotten Tomatoes rating.
Synopsis
The movie opens on a train in Turkey.  A man kidnapped his daughter and Robert McCall gives him a chance to do the right thing.  Suffice it to say that the young girl returns to her mother unharmed.  McCall now is a Lyft driver in Boston and listens to the problems of his passengers.  Occasionally, he gets information from his old CIA buddy, Susan Plummer.  When she is killed in Brussels investigating a death of a CIA operative, McCall suspects foul play.  Will his form of justice prevail?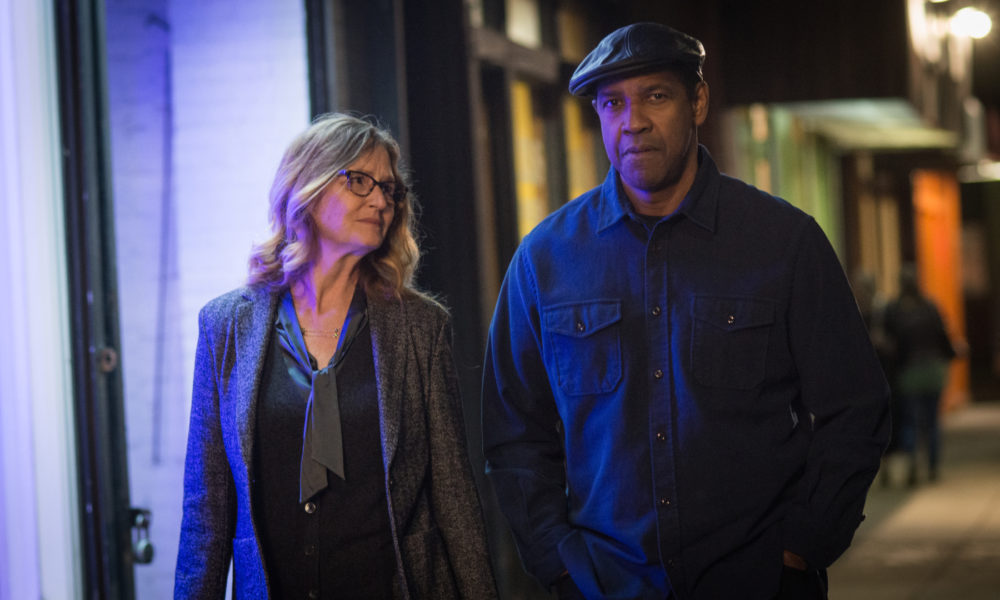 Actors
Denzel is Robert McCall and he is just so good in this role.  Melissa Leo is Susan and is every bit the actor as Denzel.  It is just a shame that she has such limited screen time.  Pedro Pascal is McCall's former partner.  He definitely has a dark side.  Ashton Sanders is a young neighbor that McCall befriends and protects.  Watch for more of him in the future.
Final Thoughts
In my mind, the original was just too close to the John Wick series.  Kill lots of bad guys, and then kill some more bad guys.  This movie is so much more.  There are multiple plot lines, clues are slowly parceled out, and the tension builds ever so slowly.  Of course, filming the climax in a hurricane is different from the usual fare.  This version is ahead of the pace set by Equalizer 1, set to make $30 million this weekend in the US.  That movie made $192 million and with Denzel's star power, this should do as well.  Will there be Equalizer 3?  I would go see it.  It seems like John McCall has a few more stories up his sleeve for us to enjoy.