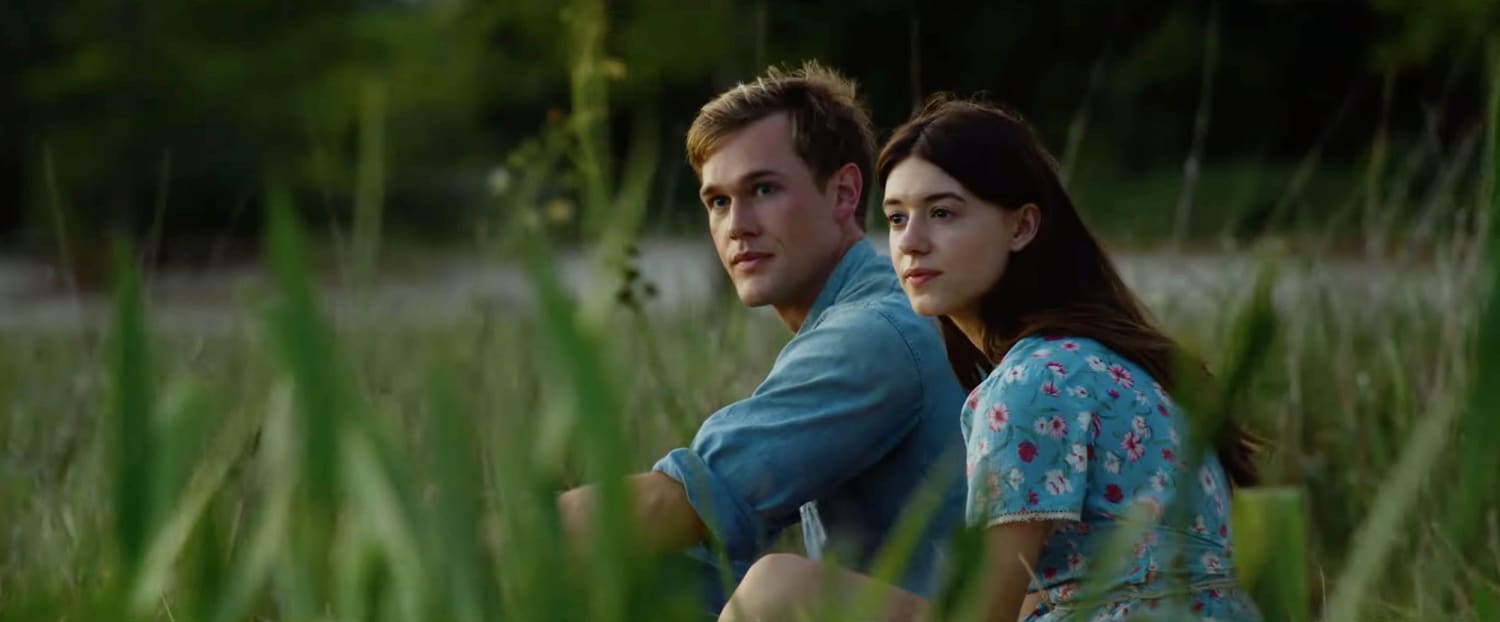 Mrs. TMJ told me not to overthink Where the Crawdads Sing. On an emotional level, the film succeeds; on an intellectual level, the crawdads croak. That, in itself, is fine because crawdads don't sing anyway, just the first of many problems. Let's examine a few. We are supposed to believe that a young girl grows up in the marsh (not a swamp) alone without any adult assistance. Where is Children's Services? Everyone in town knows about the marsh girl, but no one reports her? Next, this may be the cleanest, most well-dressed orphan you will ever see. Digging for mussels must be the most pristine profession, even for a ten year old. And Kya is not home-schooled, she is self-schooled. Picture Abe Lincoln by the fire except without the soot. Yet, she is an artist/biologist extraordinaire.
The viewer barely gets to see the corporate bad guys, the developers who want to steal her 300 acres of marshland. Somehow we are to overlook their inability to discover and pay the $800 delinquent real estate taxes. And so the film focuses on a love triangle, the innocent and naive Kya, the ardent abandoner Tate, and the devious two-timer Chase. This girl can't catch a break even if she can catch crawdads. Loneliness makes strange bedfellows. Where the Crawdads Sing ends up on Reese Witherspoon's Book Club list and sells 12 million copies. Should you see the movie version? I give the film 3.5 Gavels and it receives a poor 34% Rotten Tomatoes rating, a glowing 96% Audience score, and a more realistic 7.1/10 IMDb score.
Plot
Born to an abusive alcoholic father, first her mother, then her siblings leave home. Eventually, he, too, fails to return and she is on her own. A friend of her brother, Tate, and a local shopkeeper assist from time to time, but the whole town refers to her as "the marsh girl." Years later, Tate promises marriage but fails to return from college. Vulnerable, she is easy prey for Chase. When he ends up dead, Kya becomes the prime suspect. Will a trial put this untamed creature behind bars for the rest of her life?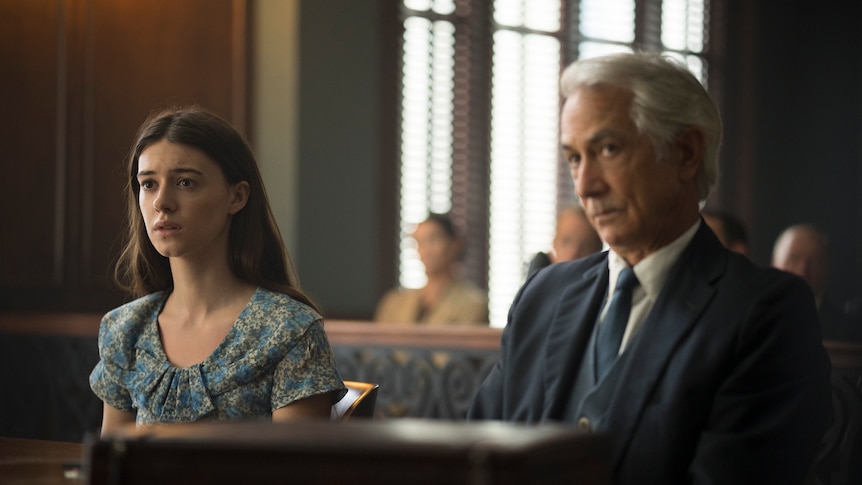 Actors
After a turn in Under the Banner of Heaven, is Daisy Edgar Jones typecast as the helpless female? Get her a part in a super-hero film immediately. Seriously, she is the reason to watch, a rising star. Nominated for, and the recipient of, numerous acting awards, I'm not sure you can call David Strathairn (Nomadland) an underrated actor, but I'd bet few moviegoers recognize his name. He's always a joy to watch, no less so as Kya's defense attorney.
Final Thoughts
The author of the book is Delia Owens. Research reveals an interesting tidbit about her. After college, while living in Africa, she and her husband were expelled from Botswana for their activities against cattle farming. Moving to Zambia, it's alleged that husband, Mark, championed a shoot-to-kill policy against poachers. The two, and stepson, Christopher, are still wanted for questioning over the death of a poacher in that country. Keep this in mind as you view the surprise ending.
"A cross between The Notebook, Fried Green Tomatoes and To Kill a Mockingbird, the romance will satisfy fans of the book but suffers from abuse overload." AARP Movies for Grownups
"For a story about sex, murder, family secrets and class resentments, the temperature is awfully mild, as if a Tennessee Williams play had been sent to Nicholas Sparks for a rewrite." New York Times
John Grisham once said something to the effect "if you don't like what Hollywood is going to do to your book, then don't sell them the rights." Female viewers especially tend to like Nicholas Sparks' written words. They'll like this one, too.